How to find the best moving and packing supplies
The relocation process has never been a simple one. You have to find a reliable moving company to help you relocate your belongings. Then, you need to create a moving timeline and checklist. And once that part of the job is done, you'll need to find the best moving and packing supplies that you can use for the relocation of your items. However, even if you do manage to find the best moving boxes Boise has to offer, will you be able to do the same with the rest of the necessary moving supplies? Do you even know what counts as necessary?
Don't worry if you aren't a pro when it comes to moving and packing. That's what we are here for – to help you track down the necessary moving and packing supplies for your upcoming relocation. Besides, we know that you are probably on a budget which is why we have composed this guide with your finances in mind.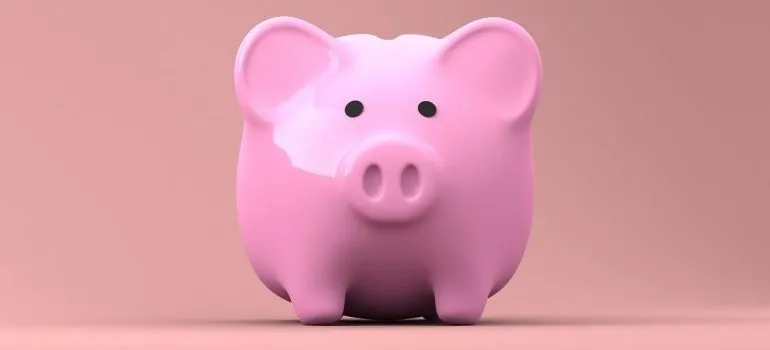 What are the necessary moving and packing supplies?
Going into the process and just mentioning the phrase 'moving and packing supplies,' we know that you are most likely envisioning moving boxes. Don't get us wrong – they absolutely are an essential packing material. They're just not the only one. There is a whole list of packing supplies that all moving companies Boise will advise you to find for your upcoming relocation. What we here at Peasley Moving & Storage consider as essential packing supplies includes:
Moving boxes
Packing paper
Moving blankets
Padded wrapping paper
Packing tape
Packing peanuts
Permanent markers
Ziploc bags
Mattress bags
Trash bags
Trust us – a trash bag can be a great alternative if and when you run out of moving boxes. Besides, you have to admit that they are perfect for the relocation of your clothes. Perfect and cheap – a win-win situation as some might say.
Where to find the best moving and packing supplies
The answer will really depend on how much money you are willing to set aside for your supplies. After all, you might be willing to spend a considerable sum of money, but you just don't have it at your disposal. But that's no reason to despair. Your residential relocation can still be a successful project, even if you are on a budget.
Finding the necessary supplies with a hefty budget
While it can't be denied that it is a bit easier to find packing and moving materials when you don't have a limited budget, the difference is definitely not that big. In case you aren't looking for a cost-effective solution, you can decide to visit websites such as Home Depot, Amazon, and Walmart. Sites such as these ones will give you a chance to order the quantity and the type of materials that you need.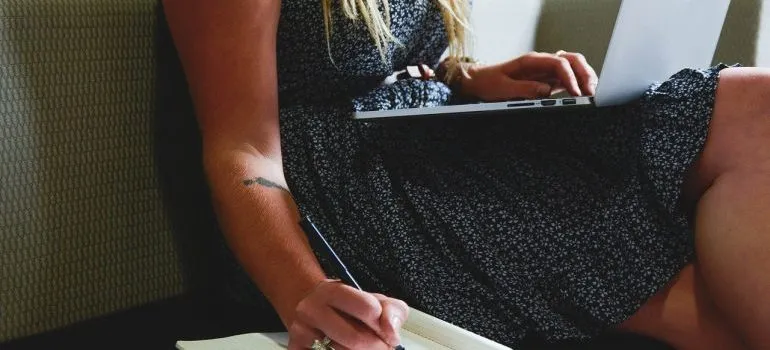 What's so great about them is the fact that you will oftentimes be able to find cost-saving deals on packing supplies. Most importantly, you will get to completely avoid the hassle of visiting multiple stores before finding all that you need. You will be able to browse out of the comfort of your chair, place an order with a few simple clicks, and have the items delivered to you. It is as simple as it sounds.
Finding the necessary supplies when on limited funds
Relocation is a process that can be a really expensive one. With that thought in mind, and with not a lot of funds on their bank accounts, people have come up with many different ways to save money during their relocation. Considering the fact that moving and packing supplies can be expensive, one great way to save money is by finding budget-friendly supplies. The good news is that you won't have to stray too far, because there are a couple of great ways to find cheap, if not completely free supplies.
Ask your loved ones for used materials
Do you have any friend or family member who has recently gone through a local relocation in Boise? Then there are good chances that they have some supplies left over from their move. There's no telling how many supplies you will be able to gather this way, but it's definitely a good start. And if this approach doesn't work, you can always use the following way.
Anytime you are pressed for money yet need to find some items, it's always a great idea to visit dollar stores. These stores contain a plethora of different types of items that are sold for, you guessed it, a dollar. And even if you don't manage to find sturdy moving boxes, you definitely will be able to find markers and tape. Perhaps your friends can lend you some boxes and you can buy the rest at dollar stores. That would be the perfect combination that will lead to a plethora of moving and packing supplies.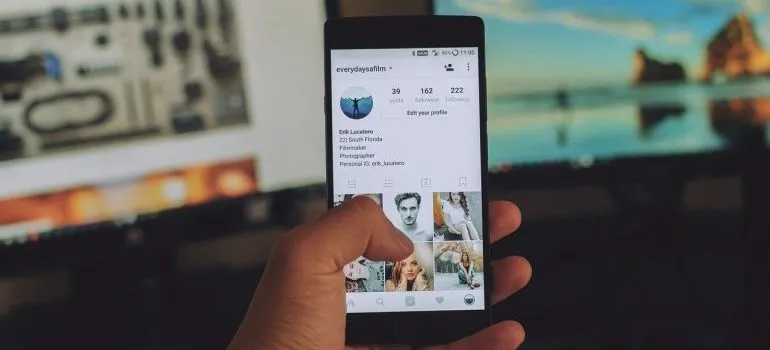 Of course, you can always use the Internet for posting and researching ads. Use social media to ask whether anyone is aware of the place where you can find the best moving and packing materials and we have no doubt you will be able to find what you are looking for.
You can always find professional help
In the end, if you have enough money and you want to avoid all the hassle, you can always turn to professionals for help. Many moving companies offer you a chance to find the moving and packing supplies just by contacting them. In case you can afford it, this really isn't something you should pass up. It might cost extra money, but it will save you time and energy, so it will definitely be a worthy investment.

Everyone from the packers to the movers were awesome! They were all very professional and showed up when they were supposed to. would definitely use them again.
Let our team put together a comprehensive moving plan for you. Complete our simple free quote form or contact us at 1-208-375-0961.