Moving tips for people with disabilities
When you are disabled, you experience the world a little bit differently. Things that most people take for granted, like being able to see the world around them or hear the people talking to them or walk up a flight of stairs, are simply not a part of your everyday life. This can make even the most mundane of tasks difficult. And difficult tasks like moving, which even able-bodied people often struggle with, may seem impossible. But these moving tips for people with disabilities will help you relocate successfully with as little stress as possible. All you need are good Idaho movers and some preparation.
Moving tips for people with disabilities 101: don't do it alone!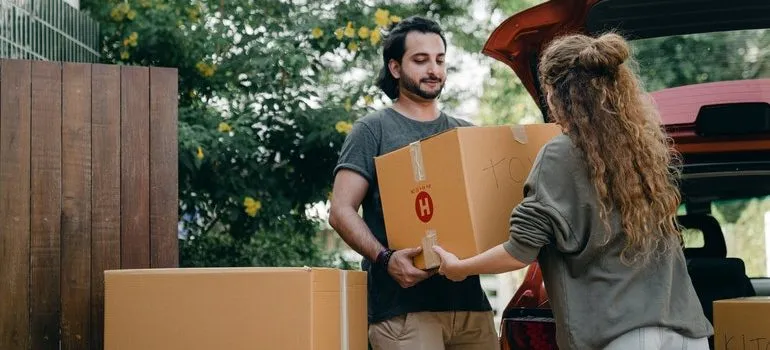 Moving alone is difficult enough even for able-bodied people. This is why most people opt for hiring long distance movers Boise instead – relocation is simply easier when you have professional help. So don't try to be Superman and do it all by yourself. Professional movers and packers are there for a reason and they'll help you. Ask your friends for recommendations and check out moving reviews for companies in your area online to find the best moving companies in your area. If you're worried about your budget, save some money by getting help from friends too. You'll still have a few extra sets of hands and you won't have to pay for professional packing or other additional services.
General moving tips for people with disabilities
Like any other group of people, people with disabilities are not a monolith. Every disabled person who's moving to Idaho will face unique challenges and have different needs. So not every piece of advice you read will work for you. But there are certain moving tips all people with disabilities can benefit from.
Remain calm
Moving can be stressful, hectic, and chaotic at the best of times. There's a lot to do, a lot to worry about, a lot to research… On top of all that, you have complete strangers in your house to help you pack and relocate. And, of course, nothing ever goes exactly to plan. So you need to always be ready for some problems to crop up. It's important to stay calm under pressure even when this happens. Panicking will only make things worse.
Start with a plan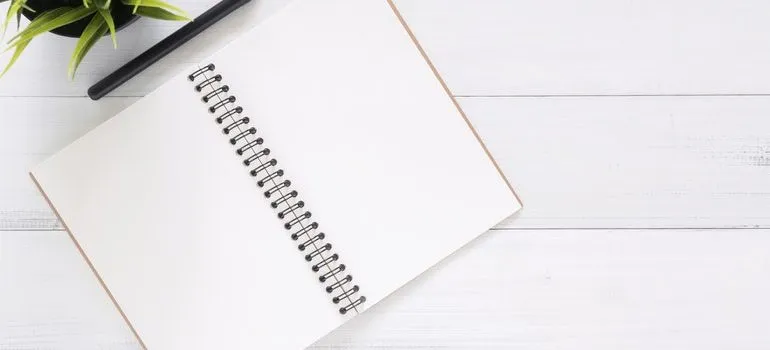 Every relocation is easier when you have a detailed plan. For people with disabilities, planning is even more important for a successful relocation. You'll want to plan each step ahead of time. Then, make a contingency plan too – something is bound to go wrong along the way and you should be prepared for that. That way, you'll always know what is happening and when. This will not just help you remain calm but also make the move safer for you.
Get help with packing
For most people, packing is the hardest part of relocation. It's the most physically demanding and time-consuming thing on your to-do list. So it's also the part you'll almost certainly need help with. Don't be afraid to ask your friends and family to lend a helping hand or contact professional packers if you want the job done safely and efficiently. Once this part is over, you'll feel much better.
Make sure your home is accessible
During relocation, your home will be messier than usual. You'll have boxes lying around, people coming and going, furniture parts all over the floor, and more. These obstacles can be dangerous if you're visually impaired or have mobility issues. So make sure that your home is always accessible and easy to navigate, no matter what. Ask your movers to keep the boxes pushed to the sides of the room. You can even draw a map of the areas that you need kept clear of obstacles. This won't just help you – it'll also help your movers by making their job of carrying heavy things around easier.
Keep in mind, however, that the place you're currently living in isn't the only one you need to worry about. Your new home should also be accessible for a person with your specific disability. If you have the opportunity to build a new home for yourself, take this into account during the design process. If you're buying a home, try to buy one that is already easily accessible. Even then, you may still need to get some work done, like installing a wheelchair ramp or alert lights. It's best to make these changes before you move in so the home is tailored for you from the day you step into it.
Tailor the move to your needs
There is no one-size-fits-all solution to moving with disabilities. So plan your relocation according to your specific needs. Depending on your disability you may need financial assistance, help with navigating the house, communicating with movers, doing physical tasks, or any number of other things. Make sure you have the kind of help you need.
Extra moving tips for people with disabilities
Different disabilities affect your life and your relocation in different ways. So how you organize and conduct a move will depend on the type of disability you have.
if you're blind or visually impaired
Make sure you know where everything is at all times. Ask your movers to leave the home clean and tidy so you can navigate it even when things aren't where you expect them to be. You may need to use a walking stick around the home during the move; if possible, have a seeing person guide you or rely on a guide dog.
for those who are deaf or hard-of-hearing
Communicate with your movers in writing to make sure nothing gets lost in translation. If the moving company doesn't have anyone who knows sign language, have a friend or a professional interpreter with you during the move.
if you have a cognitive disability
Ask for documents and contracts to be drawn up in simple English. Communicate with your movers, repeat back what they say, and check with them if you've understood everything correctly. If you're uncertain about something, consult with friends, family, and legal aids.
for those with mobility issues
Keep a path through the home clear at all times so you don't trip or stumble over things. Don't overexert yourself – physical work can make your mobility issues worse. Get plenty of rest and plenty of help with the move.
if you have a medical disability
Some medical issues are practically invisible and won't really impact your move. In those cases, these moving tips for people with disabilities are just a precaution. But you should still keep your unique needs in mind. Have your medication with you at all times, don't spend too much time alone, and be ready to call emergency services if necessary.

Everyone from the packers to the movers were awesome! They were all very professional and showed up when they were supposed to. would definitely use them again.
Let our team put together a comprehensive moving plan for you. Complete our simple free quote form or contact us at 1-208-375-0961.