Moving out for the first time
The day has finally come. You are ready to embark on a new chapter of your life and try living on your own. You are probably both scared and excited. There are a lot of conflicting thoughts. On one hand, you are sad that you are leaving. But the thought of moving out for the first time on your own fills you with joy and a sense of adventure. Now, there's a lot that needs to be done. From finding a good quality moving companies Nampa to getting all your belongings ready. Moving isn't as simple as they make it out to be in the movies. But with a little bit of preparation, a good plan, and quality movers, it will be a walk in the park.
First steps to take when moving out for the first time
You've decided that you are ready to be on your own. Great! But now what? Where do you begin? Should you first look for an apartment or a job? How much do your moving costs depend on the location? There are a thousand questions in you right now. But fear now, we are here to answer them and provide you with a good basis when moving out for the first time.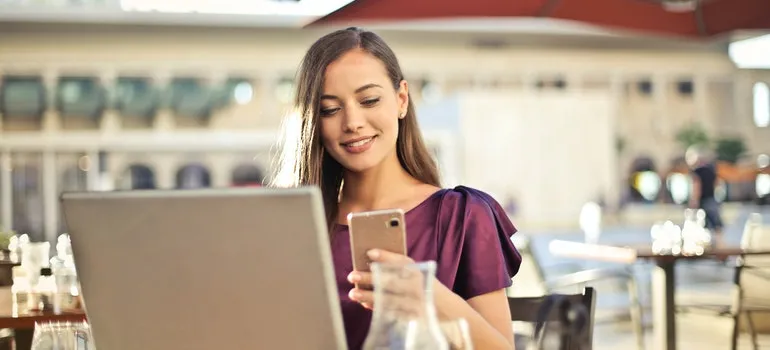 Finding a place to live isn't as straightforward as you probably thought
One of the first steps, of course, should be to find a place to live. But that isn't as straightforward as opening Real Estate ads and looking for the lowest rent possible. There's actually a lot that goes into making a decision on where you are going to live. First, are you moving to college or are you getting a job? Or maybe both? Who is going to be paying your rent and expenses? Most likely it's going to be you. So you need to be extra careful how you choose your apartment.
It needs to be close enough to your work/college, affordable enough but with good transportation lines. The size doesn't matter as much, as you can always rent temperature controlled storage Boise if you don't have extra space. You can keep your furniture, clothes or anything else there and it will be safe. It's much cheaper than getting that extra room that will be just for items you never use.
Finding a moving company when moving out for the first time
In movies, when the main character is moving out for the first time, usually at the end of a movie, they would pack all their belongings in a car and drive into the sunset. While that sure as hell is romantic, it's far from reality. Especially if you are moving long-distance. There's a lot more work that goes into moving your entire life into a new home. That's why you need quality movers to assist you. It's also important to book them well in advance. Here at Peasley Moving & Storage, we recommend getting in touch with us as soon as you know that you'll be moving. The earlier you schedule your move, the more likely it is that you'll get a moving date that works best for you. This is especially important when moving in the summer or if you want to move on a weekend.
Things to look out for when moving out for the first time
If you have moved with your family before, you probably know how complicated a relocation can get. The more items you have, the more time it's going to take to sort, pack, label, and move all of them. So starting early is very important. A lot of people make the mistake of leaving everything for the last day. While you might be able to buy moving boxes Boise, go through your items and pack on time, there are bound to be some mistakes. The last thing you want is to arrive at your new apartment only to realize you have forgotten your laptop charger. So start early so you won't have to worry.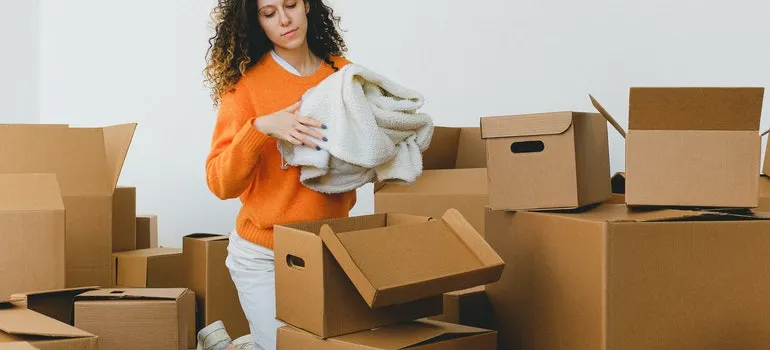 Double-check the movers you are about to hire
Hiring quality movers is very important. But how do you know that they actually are a legitimate, licensed and reliable moving company? There are many ways to protect yourself from moving scams. One of the best techniques is to do a background check on a moving company you are about to hire. So, check their BBB profile, read online reviews, and make sure the information on their website is correct.
Tips that will make moving out for the first time fun and adventurous
Moving doesn't have to be expensive. If you are motivated enough, you can significantly cut down your moving expenses. For example, you can declutter before moving out and take with you only the items that you truly need. Everything else can be left in the basement of your parents' home. That way you won't have to pay for storage and your moving costs will be lower. Add to that some free moving boxes that you can score at a local supermarket, and you are looking at a really affordable relocation.
Make sure you are prepared for your relocation
Just because you are ready, it doesn't mean that you are prepared. There's a lot that needs to be done, and it's important not to miss something important. For example, checking the weather in Boise just before relocation can make all the difference. If you know it's going to rain, you can add an extra layer of plastic wrap to your sensitive items and bring appropriate clothes with you. It's no fun moving while soaking wet. Likewise, taking just a few minutes to label moving boxes can make unpacking several times faster.
Moving out for the first time is an exciting time
You are probably excited to be moving out for the first time and living on your own. Just remember that it's ok to be scared. It's perfectly natural to not know everything right away. You have a lot of learning to do. But for now, it's time to enjoy your newfound freedom. It's time to throw a housewarming party, invite your friends and celebrate. You have your entire life in from of you. Take it one step at a time.

Everyone from the packers to the movers were awesome! They were all very professional and showed up when they were supposed to. would definitely use them again.
Let our team put together a comprehensive moving plan for you. Complete our simple free quote form or contact us at 1-208-375-0961.