How to protect yourself from moving scams
Relocations can be quite expensive, which makes most people try and find the best possible deal. However, by trying to minimize the relocation costs, it is common to find a company that might not be completely honest with you. In fact, they might be out to scam you. We call these companies "fraudulent movers" and it is in your best intention to stay clear of them. To protect yourself from moving scams, you will want to spend time researching the movers in question, get as many recommendations as you can, schedule an in-home visit, and get a binding quote. You can always go with one of the most reputable long distance moving companies in Boise, and stop worrying about any moving scams.
How does one recognize a moving scam?
In case this is your first or second relocation, you might not even be aware of how moving scams work. A "standard" moving scam is when movers present you with a quote that is significantly lower than the one you get from other moving companies. These movers arrive at your home, pack all your belongings and load them into the truck, only to demand a lot more money before they deliver them to your new home. Your items are, basically, held hostage.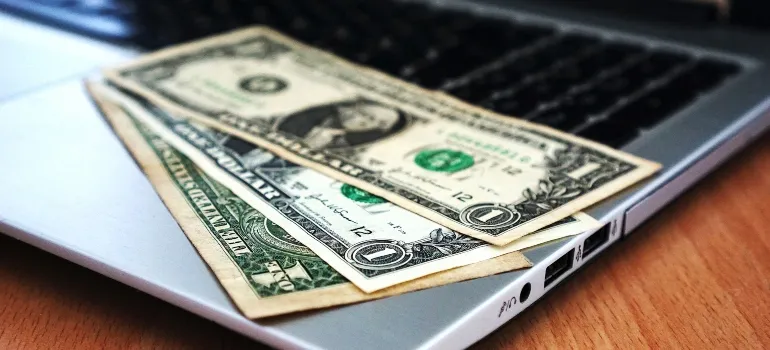 Another example is when a moving company demands an upfront deposit and they never show up. While deposit fees are quite normal in the moving industry, they should never be more than 10-20% of the total cost. If your moving company is asking for more than that, be very wary. When you are dealing with reputable movers in Boise area, you will not have to deal with any of these situations. A quality moving company will provide you with a written, binding, estimate, which will guarantee the total cost of your relocation.
Another thing to note is that not all added expenses are moving scams. Each company may change its tariffs based on the distance of the move or the weight and volume of your items. This is something that can change when the moving day arrives, after all. But even if that happens, the price increase should not be significant. Unless you need additional services which were previously unaccounted for, that is.
How to protect yourself from moving scams?
The best way to protect yourself from any moving scams is to:
Do your research
Get recommendations
Schedule an on-site visit
Get a binding contract
The main reason why moving scams are actually a thing is that most people simply do not want to invest time in finding the right moving company. They go with whoever offers the lowest price and just hope for the best. Needless to say, this is exactly what opens them up to moving scams. Conducting proper research will go a long way in ensuring a smooth and reliable relocation.
Research
The first thing you will want to do is find all the movers that are operating in your current area. These can be either local moving companies or companies that have a branch in your city. Get a free quote from each one to start with, followed by verifying the company's licenses and registration numbers. Most of the quotes should be in the same "ballpark", so to speak, and any estimate that is significantly lower needs to be researched even further. The same goes when you are looking for business storage Boise solutions, for example. You need to know that you can trust these movers and storage providers before you commit to anything.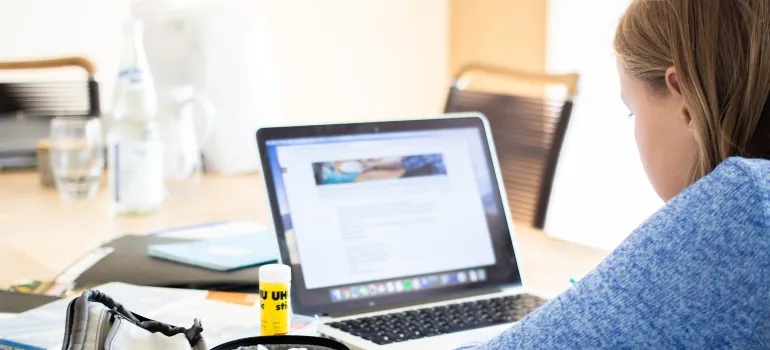 You also need to take a look at each company's online reviews. Check as many review sites as you can, as that will provide you with a complete picture. The problem is that some of the companies you will be looking into might not have a large online presence. In that case, you are going to need to rely on the old-fashioned word of mouth.
Recommendations
Personal recommendations, even in 2022, are still "king". Start by asking your family members and friends you trust if they had any positive dealings with a moving company recently. In fact, if you have a strong recommendation, you might even forgo the other avenues of research.
It is always best to do your homework but if you are in a rush, a personal recommendation will go a long way toward securing a positive moving experience. It is entirely possible that you might even be dealing with some of the freight companies Boise has to offer, as they provide you with an easy way to transport your belongings anywhere in the world. For local moves, however, you will most likely want to hire one of the local moving companies. They will most likely not charge you for any wait times, making your relocation cost less.
Why is an on-site visit so important to protect yourself from moving scams?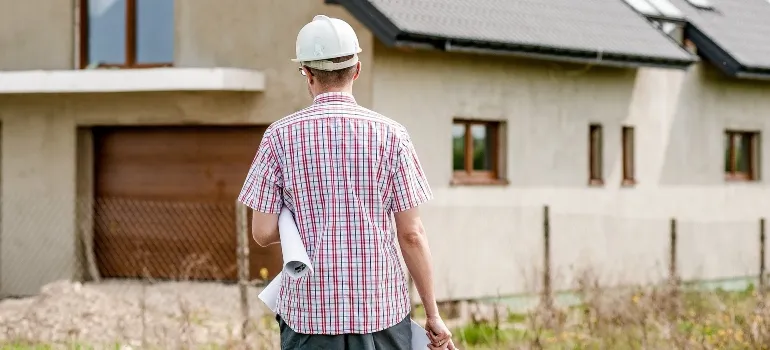 There are a lot of factors that determine the cost of relocation. Some of these factors can be assessed over the phone, but most can not. Not a single reputable mover will provide you with a binding estimate before a full review of your belongings and your circumstances. These days, many movers are opting for providing quotes based on videos and photos you take inside your home, as that is usually good enough for an accurate estimate. But even so, most of the time these estimates will not be binding. For a binding estimate, movers will want to inspect the premises in person, more often than not.
Do not go into relocation without a binding contract
Regardless of the relocation type, whether it is within, from, or to the city of Boise (or anywhere else for that matter), you will want to have a binding contract before you proceed. For local relocations, this will usually involve a fixed rate per hour, whereas long distance moves will involve a more complicated breakdown of costs. Either way, you will want to have everything in writing before you fully commit to that particular company. A binding estimate is a legal document that protects both you and your movers and it is in your best intention to read it carefully before signing. That is the best way to protect yourself from moving scams.

Everyone from the packers to the movers were awesome! They were all very professional and showed up when they were supposed to. would definitely use them again.
Let our team put together a comprehensive moving plan for you. Complete our simple free quote form or contact us at 1-208-375-0961.