Decluttering techniques for your upcoming relocation
So, you've decided to declutter your home before moving. This is a fantastic idea, but now you have to answer a very important question. Where do you even begin? There are many different decluttering techniques out there and although they boil down to the same result, their approach varies slightly. No matter which method you choose, your goal is to get your home ready for the arrival of the Peasley Moving & Storage crew. When it comes to downsizing your home and finally coming face to face with all of the items in your home, it is very easy to become overwhelmed. The biggest problem is simply getting started, but before you do that, you need to ask yourself a few questions.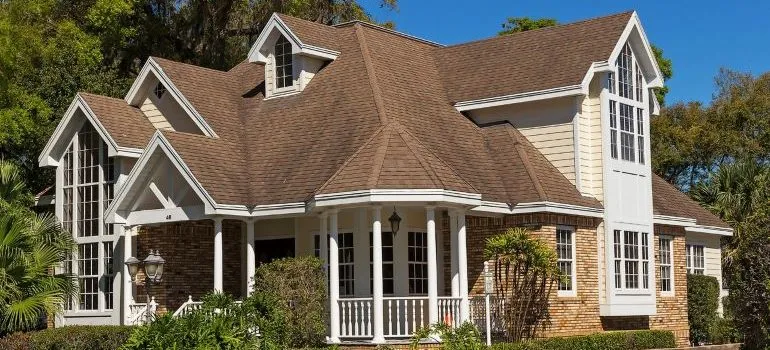 What part of your home is in the biggest need of decluttering? Which parts of your home seem to accumulate clutter the fastest? Is there any specific area of your home that causes you the most stress in its current condition? The answers to these questions will significantly help you in formulating a solid game plan. In this text, we'll go over a few decluttering techniques. But first, let's take a look at the ways getting rid of clutter can benefit your life and your move.
The benefits of applying different decluttering techniques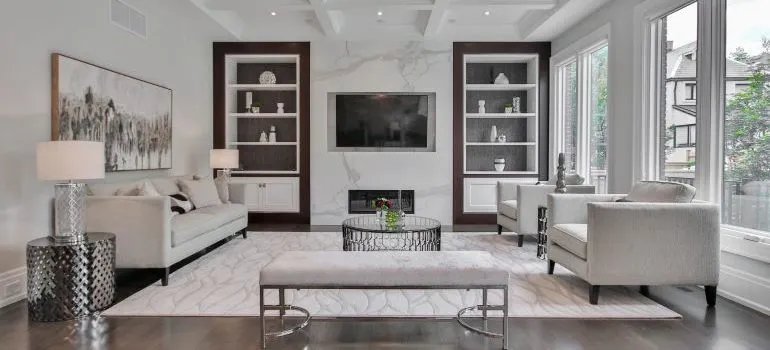 There are certainly many benefits to reducing the number of things you own. Even so, setting such a giant task in motion is quite difficult. Until you start seeing all of those benefits for yourself, that is, and realize just how simpler your move will be. The main word here is "less" and you'll quickly see that with a good decluttering system, less is more. If you properly downsize, you can expect:
Less time is needed to clean. – Cleaning your home is already a chore as it is. But if you rid yourself of unnecessary things, you will greatly speed up the process. The most important part is to maintain this practise after moving to your new home and prevent the clutter from appearing.
Fewer items to organize and pack. – Once you have fewer things to work with, finding them becomes surprisingly easier. Your items don't magically disappear anymore, and you can enjoy the space of your home. And when the moving day arrives, you'll pack faster and in turn, won't need as many packing supplies Boise. Speed and convenience truly are fantastic benefits.
Less cause for stress and concern. – If you're living in a cluttered home, just looking at the sheer amount of excess things may make you feel overwhelmed and upset. At this time, your one wish is for all of that junk to go away. But once you roll your sleeves and get everything clean, you'll be able to proudly look at a neat and organized home.
Now that you understand the benefits, let's look over a few traditional methods. Keep in mind that each has a different approach and that it is up to you to choose the one that works best for you.
The 20-minute method is perfect if your moving day is far away
If your move is months away, you have plenty of time to do everything you need. From finding the best moving crew and renting a secure on demand storage Boise for your items, to buying all the packing materials you need. But, you also have plenty of time to declutter without overworking yourself. The point of this specific method is to use a timer and spend 20 minutes a day tackling your items in smaller chunks.
This approach doesn't work if you're short on time, as it doesn't allow you to clean big spaces quickly. It is great for smaller apartments with defined spaces and works perfectly if you have a busy schedule, but still want to get some work done every day. If you're consistent with this method, you'll achieve a lot without even noticing it.
The Konmari Method is one of the most famous decluttering techniques
This method of decluttering advocates for sorting through every item of a specific type. For example, if you're decluttering clothes, you won't just stop at your closet. Instead, you'll get everything out of your garage, attic, storage unit, or any other place containing your garments. Then, you will go through each item and figure out whether or not it "sparks joy", as Marie Kondo puts it.
In essence, if the item serves no actual purpose, and doesn't invoke any emotion in you, get rid of it. When we stop paying attention and let the clutter pile up, we end up with forgotten items all over the home. Sorting out everything at once helps you paint a better picture of what you'll keep and what gets thrown away. This technique makes you aware of what you own, and keeps you mindful not to let clutter build up again.
In case you're moving in a hurry, try the Weekend Method
If there isn't much time left before your move, or you want to jump right into some extreme decluttering, the weekend method works perfectly. As the name implies, the goal is to muster up all your motivation and energy and tackle your entire household, and all of its clutter, in a single weekend. Given that rapid decluttering is more of a sprint rather than a marathon, it doesn't work for everyone. So, if you do attempt to speed up your move, the best thing to do is have a focused plan of attack. Start with one room, and don't stop sorting through it until everything is clean. Only then can you move to the next one. If you do this without rhyme or reason, you can quickly get confused in all the commotion, and realize too late that you don't have any more time for other moving tasks.
Decluttering one room at a time matches perfectly with packing for the move
This is one of the more self-explanatory decluttering techniques. As you've probably guessed, you need to pick a starting room, and then go through all the other rooms in your home. The best approach is to start with the room which you think is the easiest to declutter and go from there.
The good thing about this method is that you can pair it with packing for your move. Once you finish cleaning one room, don't move to the next one right away. Instead, grab your cardboard boxes and wrapping paper, and neatly pack everything. This might make your decluttering process longer, but it is definitely worth it overall. You won't have to backtrack through your home and pack items. Instead, you'll sort two difficult tasks in one go!

Everyone from the packers to the movers were awesome! They were all very professional and showed up when they were supposed to. would definitely use them again.
Let our team put together a comprehensive moving plan for you. Complete our simple free quote form or contact us at 1-208-375-0961.