Budget-friendly Boise packing tips when moving
Moving is a difficult endeavor that requires detailed preparation. It comes in handy to know how to make the move less tedious, no matter if you're moving locally or long-distance. That's why we at Peasley Moving & Storage present you with budget-friendly Boise packing tips that will make your move simple and doable! In case you need more professional moving services, you can contact our team for more details. We operate as one of the most versatile movers Boise has on offer, and make sure all our customers reach their destination with a smile on their faces.
These budget-friendly Boise packing tips can make your move run smoothly from the very beginning
Before you start packing for the move, get paper and pen, then write down everything that can simplify the packing process. Next, plan two or three days (or as much as you need) to declutter your entire home. Decluttering will make packing easier, as well as cheaper due to two main reasons. First, you won't have to deal with so many items on your moving day. Second, you won't have to spend too much money on moving necessities. Moreover, less clutter means more space for some new furniture pieces that would fit your new home. That being said, make sure to complete decluttering first, and then write down the exact number of boxes and other packing supplies you need.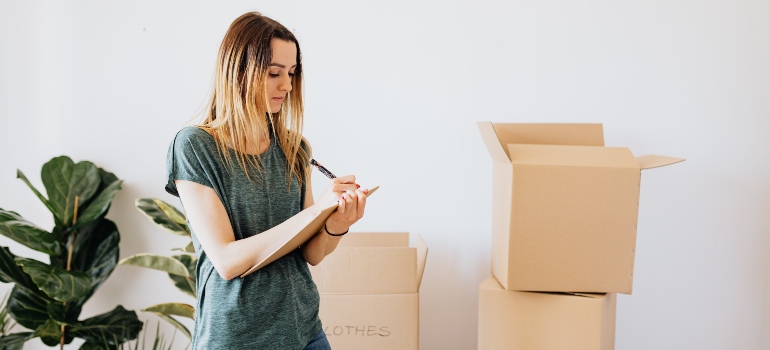 Shop affordable and quality packing supplies
Be careful when making your moving shopping list. One of the common mistakes people make is buying a bunch of boxes they don't know what to do with later. While there are ways to repurpose spare boxes, it's best to minimize the waste as much as possible. Plus, you'll save some money.
Free packing supplies are lucrative options for those who would like to cut the cost. However, this may end up much more costly in the end. When you opt for poor-quality supplies, your belongings aren't safe during the move, nor during the storage period. Just because the advertisement on Craigslist promises the quality you seek, doesn't mean you won't get scammed. There are reasons why you should buy packing supplies only at legitimate places:
The most quality packing supplies Boise has on offer are provided by registered companies.
When the company that produces packing supplies has an excellent rating, it's a good sign the quality of boxes and containers is satisfactory.
The majority of full-service moving companies provide affordably and at the same time decent moving boxes.
Pack what you can and don't worry about the rest
Movers and packers can complete the entire packing endeavor for you. However, it comes much more cost-effective to deal with items that are easier to pack. Once you declutter your entire home, you are now left with the remaining items you want to move. It's good to start with smaller but heavier objects first (books, trophies, sculptures, etc.). Later proceed with lightweight items like clothes, sheets, and pillows.
Make sure to pack everything item per item, and avoid rushing the process. Use crumpled paper, bubble wrap, or spare clean cloths for extra padding. Put the item inside the box, cover it with an additional layer of packing paper, close the lid and seal it with a packing gun. Use protective covers (nylon or old blankets) for bulkier items. That way you will protect furniture and appliances from dust until the movers arrive. When you have at least some items packed and ready for the move, the movers will spend less time packing. Less labor work means more money saved up.
Storage rental is another money-saving option worth thinking about
Your relocation can't be fully complete without a safe place for your items. Nowadays there are many affordable storage options you can pick, depending on the duration of your move. If your move doesn't last longer than two days, opt for a short-term storage solutions. On the other hand, temperature-controlled Idaho storage solutions are ideal for longer distances. It's a much better solution than squeezing everything into basements or a few spare rooms that are difficult to maintain during the move. Moisture and high and low temperatures may significantly affect the condition of your belongings.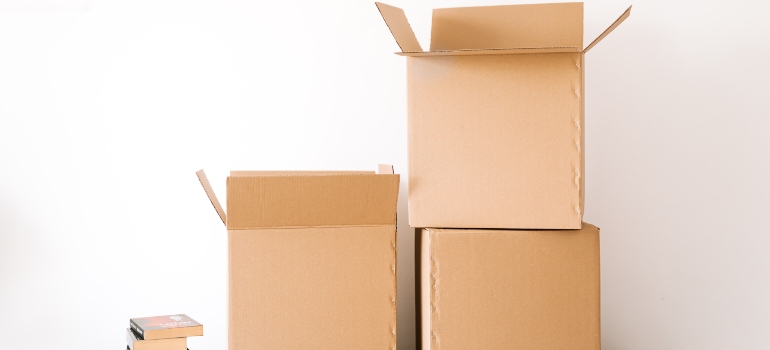 The price range may vary from company to company. Therefore, it's smart to contact at least a few storage providers before you make a final decision. Also, the company you pick must be well-known for its capable personnel. It's important who is handling your belongings during the move. Therefore, make sure the staff also consists of responsible people who treat their clients' belongings with care.
Hire time-efficient movers and you will have less to worry about
The best way to secure an affordable moving journey is by hiring a professional moving company that offers its services at affordable rates. It doesn't have to cost you a bunch to have a complete and smooth move. All you have to do is research nearby movers with excellent ratings and compare their rates. However, make sure to estimate your moving budget as soon as you decide when and where you want to move. After that, request at least several free quotes and see which company fits your needs the best.
Hiring a reliable company and implementing budget-friendly Boise packing tips is the best way to reduce the final cost of the move. Just make sure not to rush and instead approach it with caution. There are many ads that promise what they cannot deliver, which is why you should do a background check on each company. Customer reviews are quite useful when searching for movers. They can give you more details about the company's services that you should know of. Once you are completely sure about the company, contact them and discuss all matters related to your move.

Everyone from the packers to the movers were awesome! They were all very professional and showed up when they were supposed to. would definitely use them again.
Let our team put together a comprehensive moving plan for you. Complete our simple free quote form or contact us at 1-208-375-0961.