Meeting your neighbors after moving: 5 tips to do it right
Moving is an opportunity to start afresh in a new place. In some ways, this is a good thing – new home, new job, new experiences. In other ways, this can be a very difficult and trying time. Having left everything you know behind, you will now need to rebuild your whole social circle. Meeting your neighbors after moving is a great place to start doing that. But that can be kind of awkward. Do you just walk up to someone else's house while your Idaho movers are still bringing boxes into yours? That doesn't sound like a good way to start things off. So let's take a look at some of the best tips for introducing yourself to a new neighborhood.
The importance of meeting your neighbors after moving
Meeting your neighbors might not be high on your list of priorities immediately after your relocation. After all, you still need to clean your house, unpack and overall settle in. You may even still be looking for a new job, a new school for your kids, or vet for your pets. And if you're not a social person by nature, you may simply not want to meet people. But getting to know the people in your neighborhood is important. Aside from your family, these are the people you are going to be physically closest to in your new home. They can be an excellent resource – they can help you when you need it, provide companionship and make you feel welcome in an unfamiliar environment. Besides, freight companies Idaho usually take a few days to deliver your shipment. So you have some time before unpacking begins to put yourself out there!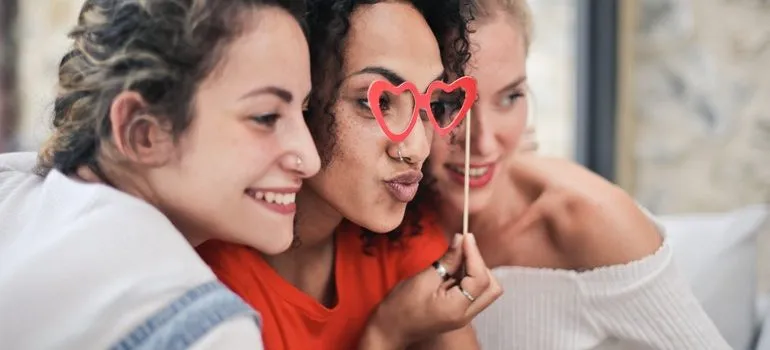 Meeting your neighbors after moving without any awkwardness
It can be a bit awkward meeting new people. You still don't know how to act around each other and small talk about the weather really only gets you so far. So here are 5 tips on how to meet your neighbors after moving in enjoyable ways.
#1: Start things off on the right foot
Whether we like it or not, first impressions do matter. You want yours to be a good one! So make sure to start things off in a pleasant and polite way. If you see any of your neighbors on moving day, make sure to smile and wave or even go over to greet them if they seem open to it. While you're waiting on your door to door shipping international delivery, flex your kitchen skills and do some baking. There's no better way to introduce yourself than by bringing over muffins or cookies to your new neighbors! This will also give you a topic of conversation to start with – share recipes or talk about your favorite foods.
#2: Throw a housewarming party once you're settled in
This step might have to wait until after your residential movers have left and you've unpacked all your boxes. But it is a very popular and very good way to meet your neighbors – throw a housewarming party! Provide snacks and drinks to treat your new friends or make it a potluck to make everyone feel like they're contributing. Either way, create a positive and welcoming atmosphere in your home. Your neighbors will surely return the favor by welcoming you into the neighborhood the same way! And if a bit of fellowship makes for some quick bonding, that's even better.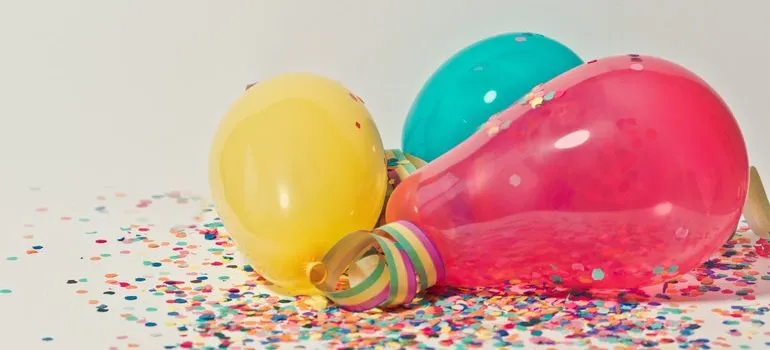 #3: Participate in community events
Socializing with your neighbors doesn't always have to happen at home. You can also join events where they are already participating. Look into what's happening around the neighborhood. Are there any upcoming local sporting events? Could you maybe sign up for a baking competition? Or is there a produce fair coming up that you can visit? More locally, you can ask around about a neighborhood book club or any other activities your neighbors organize together. And if you're more politically minded, try joining with the local branch of your chosen party. These are great ways to meet like-minded people!
#4: Spend time outside when meeting your neighbors after moving
You obviously won't be meeting anyone by simply staying at home. In order to make friends, you'll need to leave your house. And frequently. Now, just walking around hoping to run into a neighbor and strike up a conversation with them might be a bit weird. But you could spend some time at the nearest park or try giving your dog a bit more exercise. That way, you have a good reason to be outside and a great way to start a conversation. On top of helping you meet your neighbors, this will also help you get to know the neighborhood itself and feel more at home in it.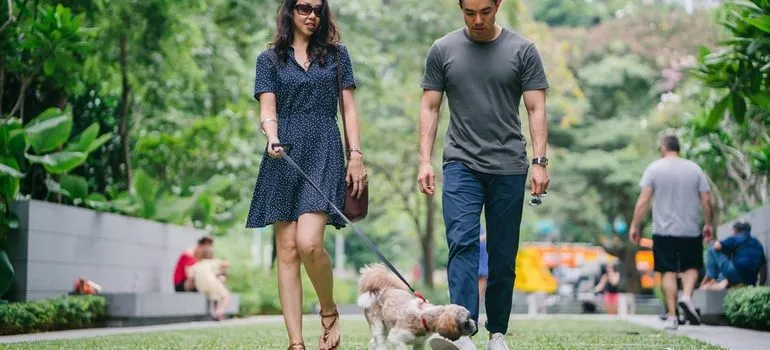 #5: Ask for help and advice
It may seem weird, but a good way to meet people and forge lasting bonds is to ask for help. Studies have shown that people like being asked things. It makes us feel respected and trusted. So the next time you're not sure about the best way to do some housework, knock on the door of that family you saw doing some remodeling last week. Or visit the elderly couple down the street and ask them for advice on how to handle a difficult situation. Your neighbors will feel appreciated, you will get the help you need and most importantly: you'll make some new friends!
Remember to nurture your relationships
It's important to remember that meeting your neighbors after moving is just the first step. These people can become great close friends and confidants and having them on your side will be useful when you need to leave your home for a while or something bad happens and you need help urgently. So make sure to nurture your relationships in the neighborhood. Talk to people regularly, participate in local events, check up on your neighbors' health and well-being, offer your help when you can, and just be an overall good neighbor. That way you can forge lasting bonds.

Everyone from the packers to the movers were awesome! They were all very professional and showed up when they were supposed to. would definitely use them again.
Let our team put together a comprehensive moving plan for you. Complete our simple free quote form or contact us at 1-208-375-0961.