Long distance movers vs van lines
It goes without saying that moving is a stressful process. It also goes without saying that, for your move to be successful, you need the best possible moving solution. The problem is, however, figuring out what that perfect solution is. This stems from the fact that you probably don't know what fits your needs the best, or what options are even available. In this situation, you're faced with the long distance movers vs van lines debate. This can be quite a difficult choice, especially if you don't know what these types of movers can offer. But luckily, Peasley Moving & Storage is here to bring some answers and clarification. We'll provide you with an explanation of these services, and a detailed breakdown of their traits. When choosing your preferred way of moving, it is important to make an educated choice, and we're here to help you with that!
Long distance movers and van lines – what are they actually?
Before we dive deeper into the specifics of these moving methods, we first need to understand the key differences between them. Long distance moving companies Boise essentially function exactly like local movers. After carefully loading your items into the moving truck, it goes directly from your old home to your new home. The trucks used are usually more robust than pickups and vans because they have to travel over long distances and through different traffic. Van lines, on the other hand, are a national network of movers, where each company covers its respective area. This means that your items will first travel to the main terminal, where they will be loaded on a different vehicle heading in the direction of your home, operated by a different company. This creates a supply chain in which your items travel from one hub to another until they reach your destination.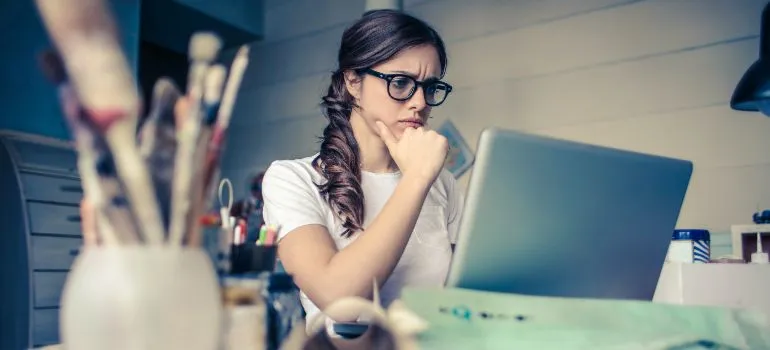 Long distance movers offer a more direct approach compared to van lines
When moving over long distances, you can usually choose between renting just the truck itself, or a full-service moving package. In addition, you might need additional services to assist you such as industrial storage. As we've already the process is the same as it would be with local moving, except your delivery address is considerably further away. The movers will come to your home, load your items on a truck, and then deliver them to your new home in a limited, usually pre-determined time frame. In most cases, the moving company can offer additional services you didn't even know existed, which can make your relocation much more convenient and safer.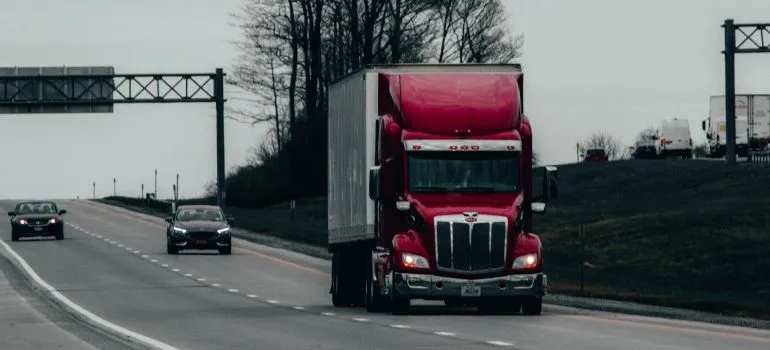 The pros of opting for long distance movers
There are certain things that put long-distance movers at an advantage, compared to van lines. These benefits include:
Your own dedicated vehicle. When working with a single moving company, you won't share a truck with anyone else. The movers you hire will provide you with a dedicated truck just for your belongings. This removes the chance of your items ending up in someone else's home by accident. In addition, given that just one truck will collect and deliver your items, you don't have to worry about safety! If you've spent a lot of time carefully packing your fragile items, you'd have to see them damaged while switching trucks.
Fixed dates for pickup and delivery. It is your relocation, and you do not depend on anyone else. The time and date you decide on when making your arrangement will be followed through. This offers stability and helps you plan everything around it. Knowing exactly when your items will reach your home, helps you prepare for the final steps of your move.
There are some disadvantages to consider
As good as using long distance movers is, there is a slight drawback. This is something you should really consider in your decision between long distance movers vs van lines. And that is:
The price. Your moving truck has a specific capacity of items it can take. And if you don't fill the vehicle to that capacity, you might have to pay for the difference. In this type of moving, the different moving estimates you receive are calculated on an hourly basis and include a few things. The time it takes to pack your items, load them, unload them, and deliver them. There are also the gas prices which may vary based on the mileage. This is important to keep in mind when choosing the type of vehicle for your move.
Van lines are a widespread network of movers
Van lines are a network of multiple offices covering the nation, which work together when necessary. They collect all of your items from the home and then deliver them to the main terminal. Here, they're loaded on a different truck together with other people's items that are heading down a similar route. You could compare this to cargo ships going from seaport to seaport, loading and unloading shipments where necessary. This essentially means that your belongings will switch between many different trucks and warehouses until they reach your new home.
The advantages of using van lines
You only pay for the trailer space your items take up. Van lines transport your belongings together with those of other people, in the same vehicle. Even though your items are in a semitrailer, you'll pay only for the specific amount of space they take up.
Lower prices. There are a few reasons why van lines are a cheaper solution than moving companies. The first is that your belongings will switch between different trucks and warehouses, which reduces expenses. The other reason is that the delivery takes longer on average.
A reliable network of national brands. Van lines always aim to create an infrastructure that hires and retains only quality movers. This protects you from common moving scams and offers a level of safety.
The cons of using van lines
Your items are transferred between trucks. Contrary to working with dedicated movers, your belongings won't necessarily arrive in the same vehicle they left in. And although van lines have a good tracking system in place, there is always a risk of delivery addresses and shipments getting mixed up.
The flexibility of delivery dates. When you schedule a move with van lines, they will provide you with a specific pickup date, and a delivery window. This means that your delivery may take 2 to 3 weeks.
The possibility of delays. Van lines make frequent stops to collect and deliver other people's shipments on their route. With that in mind, delays in delivery are not an unexpected occurrence.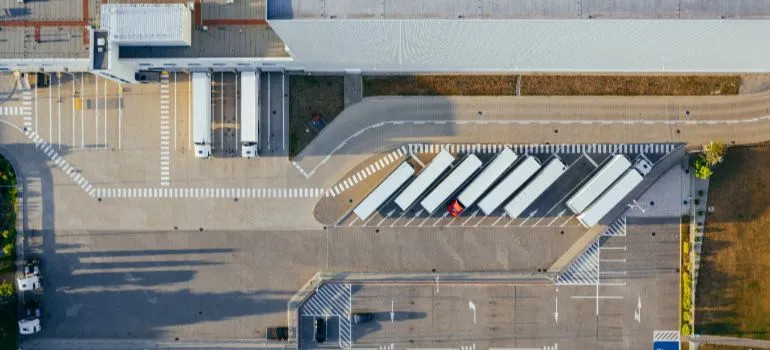 Long distance movers vs van lines – final summation
In this text, we've weighed out the pros and cons of each service, and now we're ready for the final conclusion, which may be surprising. The truth is, in the battle of long distance movers vs van lines, there are no winners or losers! This is not a competition, and both services have their advantages and drawbacks. At the end of the day, your choice will depend on your preferences, how you planned your moving budget, and your flexibility. However, now that you know the key differences, making the best choice for you will be much simpler!

Everyone from the packers to the movers were awesome! They were all very professional and showed up when they were supposed to. would definitely use them again.
Let our team put together a comprehensive moving plan for you. Complete our simple free quote form or contact us at 1-208-375-0961.