How to protect fragile items during transport
Whenever you're moving, the packing will take up most of your time. There are good reasons for that – you probably have a lot of stuff you need to bring with you. Some of that stuff will even require special attention because it is fragile and you need to protect fragile items during transport if you plan on using them again. Even with the help of the most capable and careful movers Boise has to offer, fragile items can get damaged easily if they aren't properly packed. So it's important to take the time to learn and administer the proper techniques for packing them.
Protect fragile items during transport by hiring the best movers you can find
One of the best decisions you can make for your relocation is to hire a professional moving company to handle it for you. Professional packers and movers know exactly how to take good care of all your belongings, even the fragile ones. They'll have the right packing materials, know all the best practices for packing breakables, and have ways to transport them safely. This will make a huge difference for your move, especially if you're moving far away because long-distance movers Boise will make your relocation significantly easier. Not only will your fragile items be safe but you also won't have nearly as much to stress over or even do.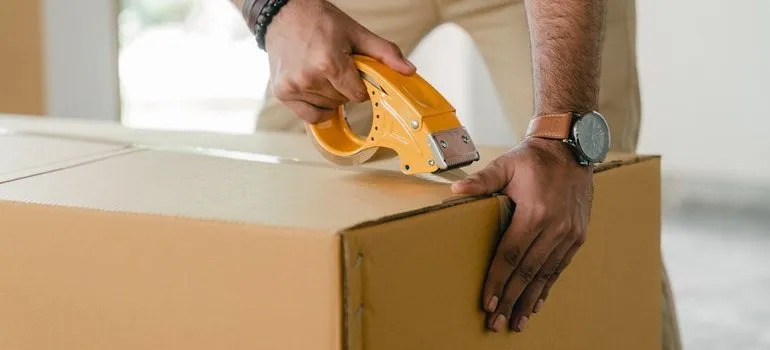 Packing properly is crucial when you want to protect fragile items during transport
Some fragile items need to be moved by professionals. A piano, for example, certainly qualifies as fragile but is too big for any one person to move by themselves. You'll, therefore, need to hire piano movers Boise to deal with it. The same goes for fine art and many other valuables. But most fragile items are dishes, electronics, and other things you can pack and move by yourself if you really want to. And if you do decide to deal with your own breakables, you'll want to focus most on packing them properly.
Use the right materials
Packing starts with gathering packing supplies. When you're preparing to move fragile items, it's vital to get high-quality packing materials. These will be the first, second, and third layer of protection for your breakables during the relocation. So it's crucial that it holds up because no matter how careful the truck driver is, your belongings will still have to survive a bumpy road. What you will need to properly back fragile items is:
sturdy moving boxes or plastic bins in a variety of sizes
bubble pack
blankets, towels, sheets or other fabric
packing peanuts
packing paper or newspapers
lots of tape
markers to label boxes or stickers that say FRAGILE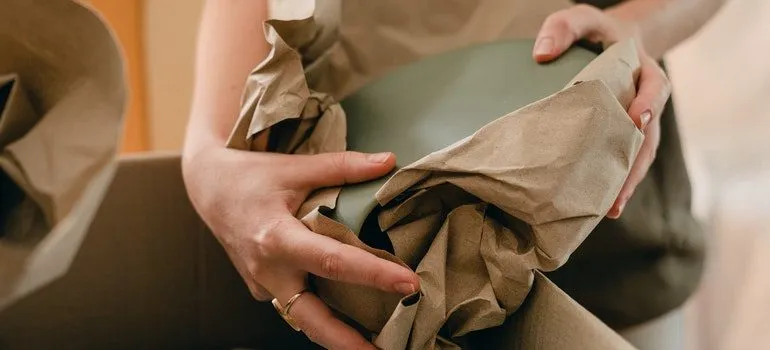 The basics of packing breakable items
Fragile items come in all sorts of shapes, sizes, and materials. You must pack each according to its specifics. You can (and should), for example, stack plates. But you should use dividers for glasses and mugs instead of putting them on or inside each other. Packing peanuts are a great way to protect your electronics. Yet you cannot use them for cushioning when packing musical instruments. So how you pack fragile items depends on what exactly you are packing. However, there are some general rules that will help you decide:
use an appropriately sized box: the less your fragile belongings move during transport the better, so don't use a box that's too large for them
wrap your belongings: you can use bubble pack, fabric or paper to protect your belongings from breakage; if they do break, this will also help you clean up the mess without hurting yourself
fill the box with cushioning materials: to make sure your belongings aren't moving too much inside the box, you should fill it with soft material that will absorb shocks and keep your items in place especially if they are irregularly shaped
tape an X over a glass surface: when moving mirrors, frames and other things that have large panels of glass, use masking tape to create an X over the surface to protect it from breaking and keep sharp pieces in place in case something does go wrong
double boxing breakables: a popular technique for packing fragile items where a stronger, sturdier exterior box is used for extra protection from outside elements
label the boxes clearly: your movers need to know when something should be handled with extra care so make sure the boxes with fragile items are clearly marked as fragile
It is not enough to protect fragile items during transport – you must be ready for worst-case scenarios
Moving is an unpredictable process. Sometimes, despite your best efforts, things go wrong. Even with all your protections, your fragile items could end up damaged. You should prepare for this possibility in advance.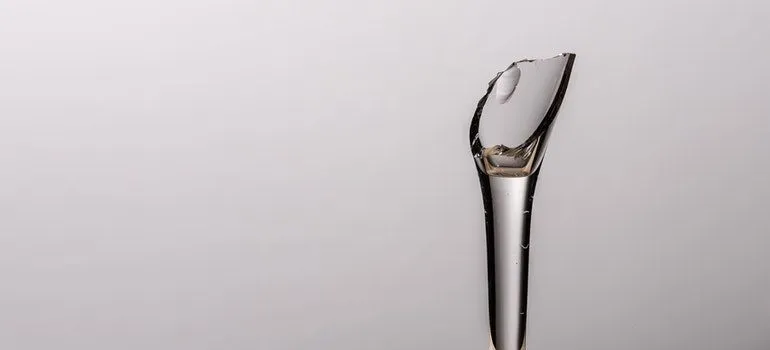 Make an inventory of fragile items
Before you start packing, ask yourself if you really need to bring all your fragile items with you. If there's anything you're willing to part with, sell it or give it away. This will make your packing and moving process both easier and cheaper. Once you've pared down your collection, write a list of all the fragile items you're bringing with you. That way you'll know what you need to check for damage first. And it'll help you figure out how many packing supplies you need.
Get extra coverage for the most valuable belongings
Often, breakable items are very valuable. When that is the case, it is not enough to just protect fragile items during transport as best as you can. You must also be ready for the worst-case scenario of something breaking. The answer is to cover your fragile valuables. Your movers will offer you basic valuation coverage. That's usually enough for most things. But for those extra special, extra valuable, and extra fragile things you'll want to get additional valuation protection. That way you can be compensated even if something goes wrong.

Everyone from the packers to the movers were awesome! They were all very professional and showed up when they were supposed to. would definitely use them again.
Let our team put together a comprehensive moving plan for you. Complete our simple free quote form or contact us at 1-208-375-0961.