How to prepare for moving overseas
Moving to another country is quite an ordeal. If you want to succeed, you'll need to prepare for moving overseas in advance. This includes all sorts of preparations, from checking the validity of your passport to doing research to saving money. But where should you start? And what are all the things you should do before your Idaho international movers arrive? Finally, how long will you need to do all these preparations? Let's take a look at some of the most important preparations for an overseas relocation!
Start saving money immediately in order to prepare for moving overseas
One of the biggest obstacles to moving (and especially moving abroad) is money. Moving is pretty expensive at the best of times. When you're moving overseas, it's even more expensive. Finally, if you're moving abroad and don't have a job secured beforehand, you might have to use some savings to live there for a while. You'll need money for freight companies Idaho, for packing supplies, for plane tickets, for living expenses… Well, the point is that you'd better prepare a good budget for your move overseas.
In order to do that, you'll want to start saving as much as you can as soon as you can. Cut out non-essential expenses, sell everything you're not bringing with you, and be ready to use some of your savings if you need to. This will all help pad your budget a little and make the move easier.
Work out your visas and permits well in advance
Moving abroad often involves a lot of paperwork. First and foremost, you want to check that you have a valid passport. If you've never travelled abroad, you'll need to get a passport. If your passport expires soon, definitely renew it. But that's far from your biggest problem. Most countries require that you have a visa or a special permit if you're staying there for longer periods of time and plan on working in the country. The type of permit you need will depend on the country. Make sure you thoroughly research visa requirements for your destination. In most cases, it takes weeks or even months to get a visa or a permit. So do this early on! You may be able to enter most countries without these permits, but it'll be much harder to obtain them retroactively.
Get a job before you move if you can
It is, of course, possible to move somewhere even if you don't have a job. But it'd probably be a lot less stressful for you to do so after you secure employment. So apply for jobs online and do virtual interviews. You might get lucky! If you get a job before you move, you'll have an income right from the start and you won't have to spend time and nerves on looking for work right after you move.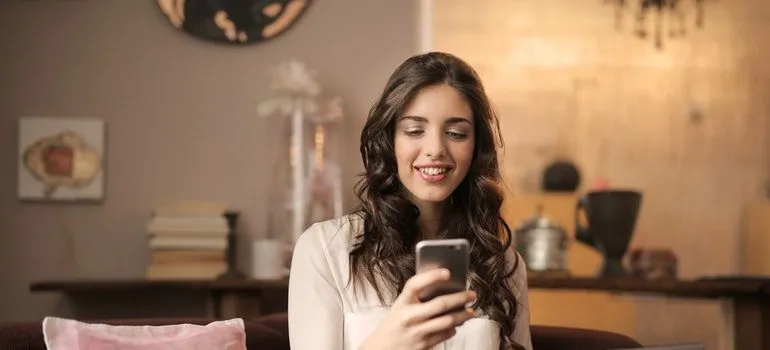 Figure out the practicalities of an international relocation to prepare for moving overseas
Once you've padded your budget and figured out all your permits, it's time for the actual relocation. Moving overseas is a big deal and it's a big job. It is definitely not something you can or should do alone. Luckily, you don't have to. With the help of international movers, you'll find the relocation much easier. So that's where you should start.
Hiring movers
The first thing you need to do when you're ready for moving abroad is to hire movers. Professional movers will make your relocation easier and less stressful. Not only can they pack your stuff efficiently and move it to your new address quickly and safely, but they may also be able to help you navigate the rules of international shipping and global mobility. So look up moving companies in your area! But be sure to check that they offer international moving services. And always do your research – this is not the time to fall for a moving scam!
Packing and moving your stuff
Getting yourself overseas won't be nearly as hard as getting all your stuff there as well. This is precisely why you shouldn't bring all of your stuff with you! Instead, get rid of as much as you can. Old furniture that has seen better days? Clothes you no longer wear? Appliances and electronics that could do with upgrading? Sell it, give it away, donate it or throw it out. The less stuff you have and the lighter your shipment, the cheaper it'll be to get door to door shipping international services which are your best choice when moving overseas. After all, you can't really bring your couch with you on a plane.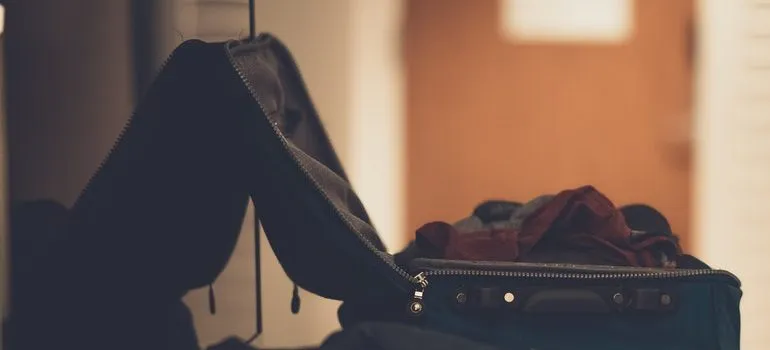 Most of the time, movers can do the packing for you as well. If that's not what you're going for, then make sure that the things you're shipping are packed securely using high-quality packing supplies. Bring important things like documents and some clothes with you in your suitcases. Use vacuum bags to save space and consider purchasing extra luggage with your ticket. Finally, remember to weigh your suitcases before leaving for the airport. Airlines have very strict weight restrictions.
Organizing travel for yourself, your family and your pets
In this area, moving overseas is a lot like traveling overseas. So book your flights early on to save money and organize for transport to and from the airport. If you're moving with kids, be ready to keep them calm and entertained during the flight. And if you have pets, remember to check the rules of the airline and your destination country when it comes to animals crossing the border.
Do some research to prepare for moving overseas and avoid major culture shock
If you've lived your whole life in one country, moving to another is quite a change. So in order to prepare for moving overseas, you'll want to do some research about the culture and customs you can expect to see. What is considered an appropriate greeting? What language do people speak and can you get by with English instead? How different are the people, the customs, the food? This is all important information that you should know before moving.

Everyone from the packers to the movers were awesome! They were all very professional and showed up when they were supposed to. would definitely use them again.
Let our team put together a comprehensive moving plan for you. Complete our simple free quote form or contact us at 1-208-375-0961.