How to avoid moving day injuries
Relocation can be an exciting journey. You're moving to a new home, settling in, making new friends, getting to know a new neighborhood (or city or even state), starting a new job… The excitement of a new and better life makes all the stress of moving worth it. But there are times when the days and weeks after the move are not quite that pleasant. Specifically, when you injure yourself while moving. And moving day is especially risky as there are so many things to do. Of course, with the help of Idaho movers, it'll be easier to avoid moving day injuries. But there are also other things you can do to ensure a safe and pleasant end to your move.
You can avoid moving day injuries by becoming aware of the risks
Moving is stressful enough when you're healthy. So imagine how much worse it'll be if you're injured! We all want to avoid that. And while it's not possible to predict absolutely every situation in which you might risk an injury, it is certainly possible (and desirable) to consider where the risks lie so you can try to avoid them. And these situations are not unique to moving. Putting your antiques in temperature-controlled storage Boise or moving furniture around for a remodeling project or replacing large appliances can all put you in a similar situation as moving. So think in advance about the situations that might cause you to harm and plan for ways to avoid them.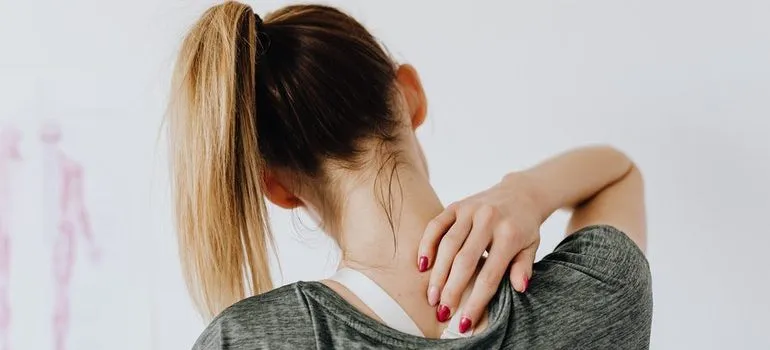 Most common ways to injure yourself on moving day
Moving injuries are, unfortunately, not that uncommon. Especially when you are moving on your own, there are many ways to injure yourself:
improper lifting techniques can leave you with pulled muscles or back injuries (which can be very serious)
dressing inappropriately can cause all sorts of problems from tripping and falling to overheating on a summer day filled with physical activity
not eating healthy, not resting, and pushing yourself too hard can all cause you to overexert yourself easily and leave you with sore muscles and low energy
a lack of planning could have you carrying things for longer than necessary, tripping over stuff, and overall just making moving harder on yourself than necessary which will lead to stress as well as potential physical issues
The best ways to avoid moving day injuries
When it comes to your health, it is always better to prevent than to treat. So you should do whatever you can to make moving day as safe and easy as possible on yourself.
Get the help you need and don't rush
Moving day will be far easier if you have help. Whether you plan on relying on local movers Boise or asking friends and family for assistance, make sure you're not alone in this. There are certain things like furniture and large appliances that you simply cannot move on your own. Trying to do so will almost certainly result in injuries and possibly damage to your property. So ask for help and consider hiring movers because they are really your best option for a smooth and safe move. Finally, wake up as early as you need to in order to give yourself plenty of time to load the moving truck on the day. Rushing will only increase the risk of things going wrong and no time saved is worth serious bodily harm.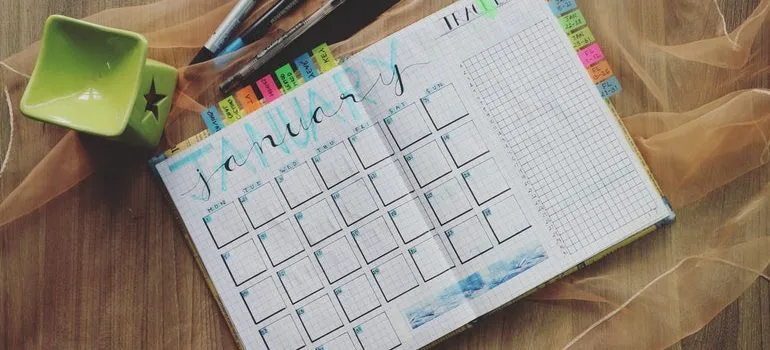 Pack smart
By the time moving day rolls around, you'll want to have already finished packing. But that just means you'll need to think in advance about your safety on moving day. One option is to have professional packers handle the packing – they'll know how to pack in a way that's safe for both you and your belongings. But if you're packing by yourself, keep this in mind:
don't fill large boxes with heavy things
don't overfill boxes
keep the weight of all boxes at a manageable level (usually up to 50lbs)
reinforce boxes with tape so they don't fall apart while you're carrying them
Disassemble furniture
Furniture is one of the hardest things to move because it's big, bulky, irregularly shaped, and often very heavy. Disassembling furniture makes it easier to handle so get your tools out! Just make sure to keep all the nuts and bolts secure so you can reassemble everything later.
Learn the proper lifting techniques and use the right tools
By far the easiest way to injure yourself on moving day is to try and lift something heavy the wrong way. For one, you should avoid lifting at all if you can. Try pushing or dragging large and heavy things instead. This will be easier if you use tools like moving dollies, moving straps, and furniture sliders which make it easier to move heavy items. For another, you should learn the right way to lift things using your legs and relieving the stress on your back.
Dress appropriately
It may seem silly to think about a moving day outfit. But this is an important step. You should wear something comfortable that won't restrict your movement but will be relatively form-fitting so it doesn't catch on things and trip you up. Make sure your shoes cover your toes too. Always choose natural, breathable materials, especially if you're moving in the summer.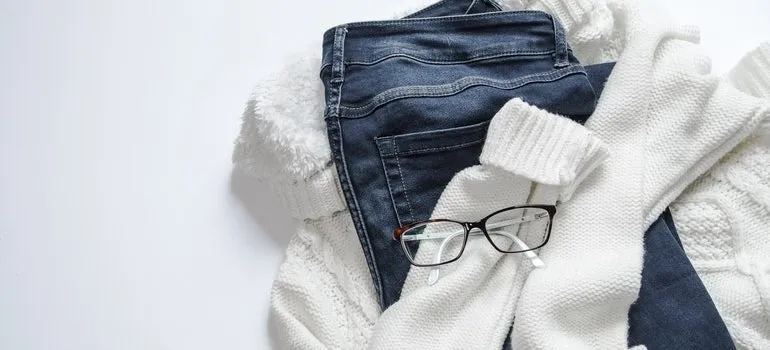 Plan your routes and clear the path
Movers charge extra for difficult relocations that include a lot of tight corners and stairs. There are good reasons for this – try maneuvering a couch around a tight corner and you'll see for yourself. Sometimes, these types of architectural obstacles are unavoidable. But sometimes, a good route through the house can make a big difference. So look over your house plans and try to find the easiest, shortest, and most straightforward ways out of the door. Then, make sure to clear the path of boxes. This will make it easier to carry things through the house safely.
Take regular care of your health and you won't have to worry
How well you handle the physical and mental stress of moving will depend in large part on your general health. So a good way to avoid moving day injuries is to prepare your body for the work. If you don't already have a workout routine, consider getting into one in the weeks leading up to the relocation. Include lifting and endurance exercises in it. Even more importantly, make sure to eat healthy and get plenty of rest. While this may not seem like a priority when moving, it can make a huge difference to your health, give you more energy, and even lower your stress levels.

Everyone from the packers to the movers were awesome! They were all very professional and showed up when they were supposed to. would definitely use them again.
Let our team put together a comprehensive moving plan for you. Complete our simple free quote form or contact us at 1-208-375-0961.