Guide to moving from California to Idaho
Moving usually signifies a major change in one's life. This is true regardless if you're moving with your family, alone, because of work, school, or because of a loved one. And moving from California to Idaho is something you should really be excited about. Thanks to its vast mountains and lush forests, and that classic mid-west feel, Idaho will be a breath of fresh air. There are certainly many benefits to moving to Idaho, like low living costs, beautiful seasonal changes, and many national parks. Of course, there is so much more than Idaho has to offer, but we're here to cover the basics. We'll go over the economic advantages and wonderful nature of the state, as well as the living costs and a few other important factors.
The main benefit of moving from California to Idaho is the low living cost
There are five things that determine the cost of living in a location. These are utilities, housing, transportation, food, and healthcare. If you compare Idaho's numbers to the national average, as well as California's living costs, you get quite favorable results. On average, the living cost of Idaho is around 5% below the national average in the big cities. In smaller towns, the costs are 10% lower. This is normal, considering that urban centers have higher living costs compared to smaller towns. California, however, is easily the most expensive state in the US. With that in mind, consider calling movers Eagle ID as soon as possible and start planning your move. It goes without saying that moving to Idaho will drastically reduce your living expenses, allowing you to live more comfortably.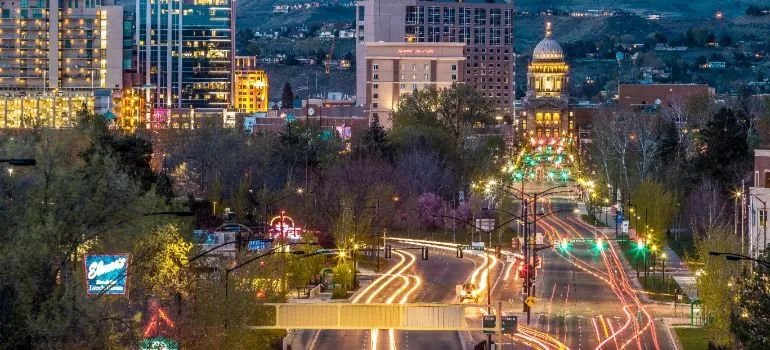 If you still didn't find a home for yourself, you'll be happy to know that property prices are lower here as well. If you want to rent a property, your monthly cost will be around $1200. In California, on the other hand, the average renting costs come up to around $2500, which is 50% higher than in Idaho. The average home value in California is $690.000, while in Idaho it is around $400.000. As you can see, the housing costs are on average 45% lower than in California. The cost of basic utilities is similar in both states. In Idaho, you'd have to pay around $360 for basic utilities, while in California, you'd be set back by about $400. This is merely a 10% difference, but you'll still be saving money in the long run.
The state of Idaho offers beautiful seasons
As you already know, it is very hard to beat California's year-round sunny and moderate climate. However, Idaho's varied climate and its distinct four seasons are nothing short of enchanting. Summers are very sunny but dry, which prevents summer days from getting overly hot. Winters, on the other hand, can bring major snowstorms, so make sure to pack some layered clothing in your storage units Boise. But thanks to the Pacific Ocean's maritime air currents, the temperatures don't plummet drastically during the winter months. All this means that you'll enjoy sunny but mild summers and beautiful winters which don't last for more than 4 months and aren't too cold. Fall and spring are especially lovely in Idaho. You'll get to witness the state's ample forests, lakes, mountains, and national parks, blossom and turn all sorts of beautiful colors, right before your eyes.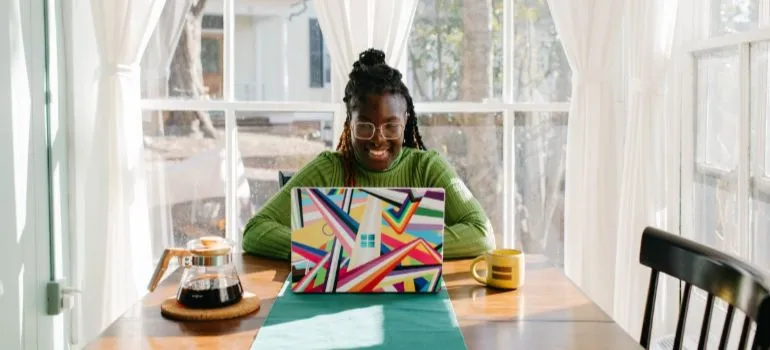 Idaho's job market is stable and flourishing
Even though California has more job opportunities and is a great place for startups, Idaho isn't falling far behind. In the previous years, the state has been evolving at a steady rate and continues to do so. It has an economy worth 81 billion dollars which grows year after year, and an unemployment rate of only 2.6%. As we've previously mentioned, the lifestyle for Idaho residents is much cheaper. Pair this with a great chance of finding a secure, well-paying job, and you have a recipe for success.
With all that said, we at Peasley Moving & Storage think relocating from California to Idaho is a great idea if you're looking for a career. The most popular jobs include manufacturing, aerospace, IT, and in recent times, tourism. Travel and tourism earn Idaho over 3 billion dollars every year. This makes sense seeing as the state is full of beautiful parks and nature reserves.
Relocating from California to Idaho will provide you with beautiful scenery
And speaking of parks and reserves, it goes without saying that Idaho is full of them. The rough and wild landscapes of the state are the largest untouched natural area in the US. Idaho shares its borders with 6 other beautiful states, and their national parks often overlap. So if you are a fan of nature and the great outdoors where you can retire, this is the perfect place for you. Idaho is located along the Rocky Mountains, which are full of forests, rivers, and huge lakes. Here, you'll also find the deepest canyon in the country, Hell's Canyon. This amazing region is also full of various wildlife, which you will surely see during your adventures.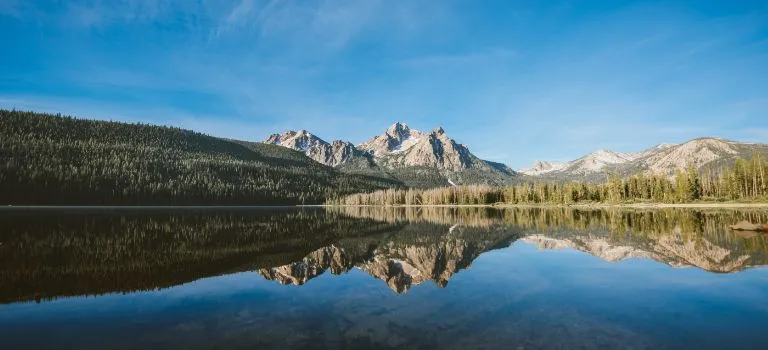 With so much natural beauty, it only makes sense that there are many outdoor activities available to you. No matter the season, you will always find something to do after moving from California to Idaho. In the summer, you can take advantage of the many lakes and rivers in the state. Here, you can take up boating, fishing, and water skiing. If you just want to relax, you can visit one of the many national parks for a camping trip. There are also many trails ideal for hiking or horse riding. And the fun doesn't stop when the winter comes. Visit the Rockies and ski and snowboard down the snowy slopes. And if you want to stay close to the city, you can enjoy plenty of golf courses and archery ranges.

Everyone from the packers to the movers were awesome! They were all very professional and showed up when they were supposed to. would definitely use them again.
Let our team put together a comprehensive moving plan for you. Complete our simple free quote form or contact us at 1-208-375-0961.