How to make winters in Idaho enjoyable
For all those that are used to spending winters indoors, moving to Idaho might change that habit. The Gem State is known for mountainous regions, vast wilderness, and lots of rivers. There are many outdoor recreational areas that you can explore and make winters in Idaho absolutely enjoyable. However, before you set off to fully embrace the fun of winter in Idaho, you need to make sure that your relocation goes well. That is why Peasley Moving & Storage Boise has prepared this small guide that should help you relocate as easily as possible and spend a winter like you never had before.
Try to waste as little energy as possible on your move
Idaho really has many things to offer during the winter season. We are sure that you cannot wait to move here and enjoy the remainder of this winter, and all the upcoming ones. And yes, you will have an opportunity to go skiing, fishing, hiking, etc. You can enjoy hot springs, have fun riding snowmobiles, visit various events, and many more great and exciting things. However, before you're able to enjoy all that, you need to make sure that your relocation goes as easily as possible. And that means moving without stressing, overspending, and/or without wasting too much energy during the process.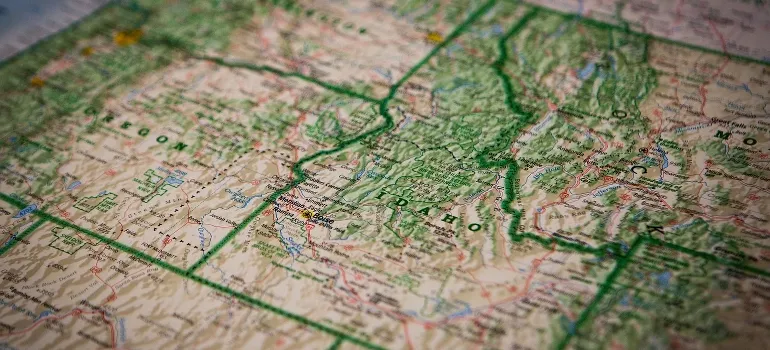 Of course, the difficulties you will go through depending on the length of your move. If you are moving from one of the nearby states, you certainly have it easier than someone who needs to handle shipping a container loaded with items internationally. Either way, it is important to start with a moving plan that will help you to complete all your pre-move tasks. And to complete them on time.
Deal with your excess items before you move to Idaho
Once you prepare a moving plan, you need to deal with your items. You cannot make this winter in Idaho enjoyable if you need to deal with your excess stuff after the move. Otherwise, you risk spending days or even weeks until you find the perfect storage and actually placing your items there. And you do not want to waste precious winter days on nothing more than having fun.
For this and many other reasons, you should deal with your excess items before moving to Idaho. There is money to be made on old stuff. Then, why would you pay movers to transport them to Idaho if you can sell them before the move?
Try to find the best moving company for your winter relocation to Idaho
Once you sort your items and know exactly how many things you are going to carry with you, you can hire a moving company. However, hiring movers is not that straightforward as it seems. There are many things that you need to check and think about before you actually hire a moving company to handle your move.
If you do not make sure that a moving company is reliable, there is a big chance that you will have a bad moving experience. Moreover, to be able to fully enjoy your relocation process to Idaho you need to find movers that offer a variety of moving services Boise ID. That is the only way to ensure that a smooth and quick move.
Activities we recommend you to try in Idaho this winter
There is still much left of this winter. So, if you manage to organize a quick and stress-free transition to Idaho, here are the things that we suggest you try to make this and many other winters in Idaho enjoyable:
Go skiing in one of Idaho's many ski resorts
Enjoy Cross-Country Skiing or Snowshoe adventure in the country
Visit McCall Winter Carnival
Try ice fishing on a lake
Relax in a hot spring
Of course, these are our suggestions and things we think you shouldn't miss. However, we encourage you to research further and find other fun things to enjoy in Idaho this winter.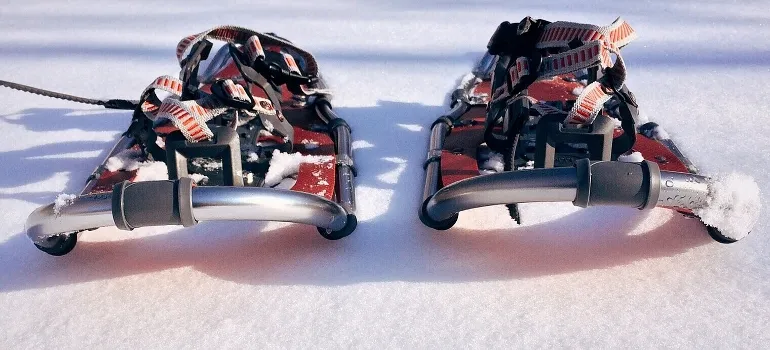 If you like skiing you will have plenty of opportunities to enjoy
Idaho has many great ski resorts. If you are fond of skiing, you will certainly have many chances to make this winter in Idaho a fun experience. If you look for great ski resorts, you will find many. However, we suggest that you try Schweitzer Mountain Resort, Tamarack Resort, or Sun Valley Resort. They all have great service, offer fantastic skiing conditions.
Try Cross-Country Skiing or Snowshoe hiking but only if you are in good shape
If you are in for a real adventure and you're in good shape, you might really enjoy cross country skiing or even snowshoe hiking through the Idaho wilderness and picturesque countryside. There are many great trails and options when it comes to Cross Country Skiing so you will have to do some research to find the best track that suits your likings.
Do not miss McCall Winter Carnival
If you are more into visiting events and enjoying hanging around with your friends, you should not miss McCall Winter Carnival. It is happening every year in the last week of January. You can enjoy breathtaking ice sculptures, a parade, various acts, beer, and more. This is one of the things that can certainly make every winter in Idaho more fun.
Try ice fishing if you dare
You probably saw ice fishing on TV. But have you ever tried it? Well, if you are moving to Idaho you will have many opportunities to indulge in this unique skill. Of course, it is important not to do this on your own but within an organized group where you have experienced people who will control things.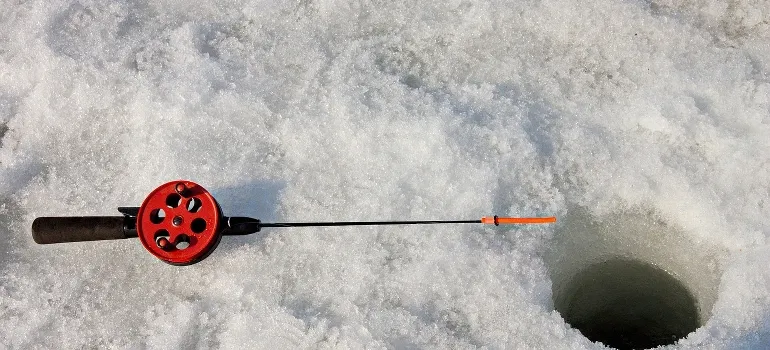 Relax in an outdoor hot spring
Have you ever tried laying in an outdoor hot spring during the winter? If you haven't you do not know what you missed. Luckily, in Idaho, you will have an abundance of opportunities to experience this. Idaho has more hot springs than any other US state so make sure that you use this fact and try this for yourself.
There are many other things that you can try to make winters in Idaho enjoyable
There are many more things that you can do to make winters in Idaho enjoyable. However, we listed the things that you shouldn't miss. Of course, if you have a desire to try something else as well, there will be plenty of chances.

Everyone from the packers to the movers were awesome! They were all very professional and showed up when they were supposed to. would definitely use them again.
Let our team put together a comprehensive moving plan for you. Complete our simple free quote form or contact us at 1-208-375-0961.