Guide for decluttering your home during COVID-19
The words "lockdown" and "global pandemic" were the reason why many people started stockpiling things. Shops and grocery stores were running out of essentials very quickly, so you had to be ahead of everyone's game in order to find the items you need. Some like to describe this initial rush as living in some post-apocalyptic movie and we couldn't agree more. But, after the initial rush, things got back to normal (as normal as they could get) and a lot of people were left with homes filled with clutter and unnecessary stuff. If you too are one of them, don't worry. This guide is going to tell you all about decluttering your home during COVID-19 and the ways of making it easier.
So, if you are ready to get rid of the clutter and improve your living space, make sure to read on.
COVID-19 has inspired people to declutter more often, why is that?
Decluttering is a process that has to be done from time to time. Most people do it before hiring moving companies Boise and relocating to a new place, but this isn't the only time when decluttering is a must. People should declutter their homes at least twice a year. We all collect unnecessary things, and sometimes, things can get quite messy. To avoid this from happening, it is important to get rid of clutter regularly.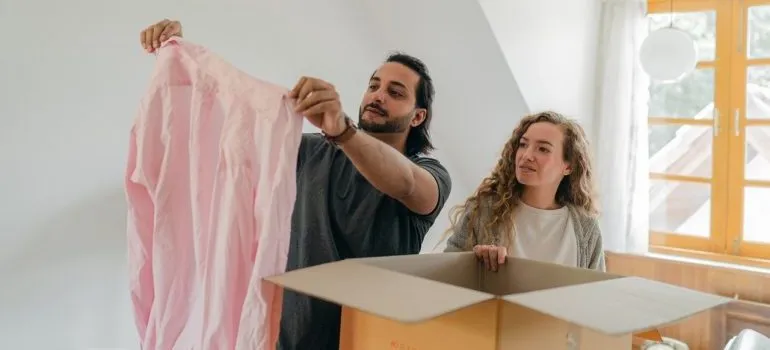 What most junk removal companies notice is that COVID-19 has inspired people to declutter more. But why has this all of the sudden become such a trend?
Well, here is the most important reason – people are forced to spend more time in their homes now. They can't go out as often as they could before the pandemic and have to look at the clutter in their home throughout the entire day. In addition to this, since all family members are at home, they need more room. Adults need to make a home office in their home, while kids need a quiet place for studying online. And the best way for creating more space in a home is by decluttering it first.
The importance of decluttering your living space regularly
There are many reasons why you will want to declutter from time to time, and not just when you are planning to relocate with the help of local movers Boise. Here are some of them:
You will feel better in your home as there will be no clutter
Your home will look bigger and more spacious
You will get the chance to help someone by donating the stuff you don't need
Your home will be cleaner and that is especially important during COVID-19
You will get the chance to reorganize your home and life (do a hard reset) and start fresh
How to declutter your home during COVID-19 without putting anyone at risk?
So, are you ready for decluttering your home during COVID-19? If that is the case, we are going to tell you how to do it without putting anyone at risk. Don't worry. Even if you want to declutter one of the storage units Boise you've rented, the following tips will still be of use to you. Here are the most important steps you will want to follow for a stress-free decluttering process.
Gather protective equipment for decluttering during COVID-19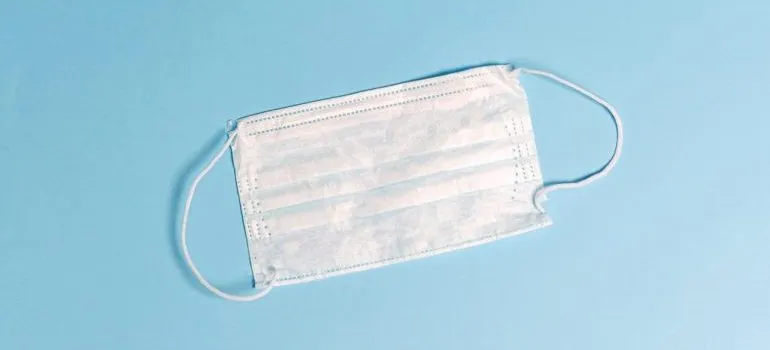 Before you start decluttering, you need to make sure you have all the necessary equipment. And we aren't talking about the equipment for decluttering. Apart from boxes, garbage bags, and items for labeling, you will also need protective equipment. Face masks and disinfectants are the most important protective equipment that you need to gather before you start to declutter. If you want to save a couple of bucks, you can even make no-sew face masks at home.
In case you are living alone and you won't be decluttering with the help of your partner or a friend, you don't need to wear protective equipment.
Avoid unnecessary gatherings
If you are thinking about inviting all of your friends or the entire family, don't do it. It's better to do it by yourself or with the help of someone you are living with. Decluttering by yourself can be tricky when you need to move bulky items from one place to the other. If that is not done the right way, you might injure yourself. So, what it would be best to do is make a plan before you start to declutter and then see if you are going to need help from someone.
Plan what you are going to do with the stuff you don't need
This is another thing you will want to keep in mind. When you start to declutter, you will see how many items you are going to find that you don't need anymore. Even though you can just throw them away, that should be your last option. If the stuff you've found isn't damaged and can be used again, there is no reason why you would want to throw it away. You can rent storage during COVID-19 and place some of your items there or find a donation center near you and help someone in need. You can even gift your items to friends or family relatives.
Simple tips for speeding up the decluttering process during COVID-19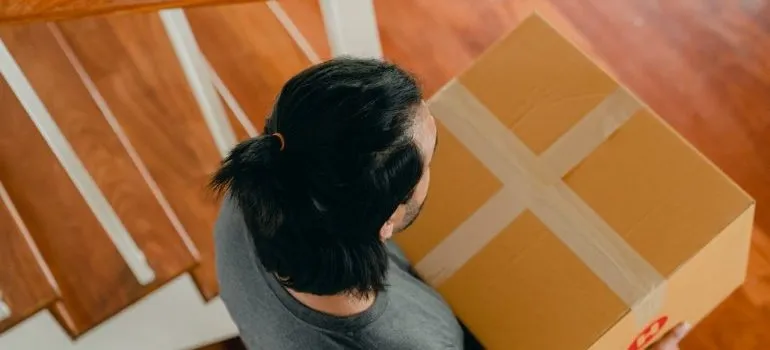 Decluttering doesn't have to take a lot of your time. If you follow the right tips, you will manage to save time while packing and you will speed up the entire process. So, instead of losing your time and energy on unimportant things, do the following.
Create a plan. Make sure to plan every step of the decluttering process to keep problems away.
Make an inventory list. Write down the stuff you want to donate, sell, and throw away.
Have a system. A system will help you keep things organized and you will manage to stick to your schedule.
Clean after decluttering. Make sure to clean room by room to make this part of decluttering process simpler.
There you have it, these were the most important tips for decluttering your home during COVID-19. Follow all of them, and you will handle this task like a pro.

Everyone from the packers to the movers were awesome! They were all very professional and showed up when they were supposed to. would definitely use them again.
Let our team put together a comprehensive moving plan for you. Complete our simple free quote form or contact us at 1-208-375-0961.