The ultimate guide to moving bulky items
As you start preparing for a relocation, you'll quickly realize that the big problem isn't all the little knick-knacks you have lying around the house, however many you've collected over time. They might be time-consuming to sort and pack, but they aren't too difficult to deal with. What you should really be concerned about is moving bulky items. Big, heavy, difficult to carry and maneuver, they will pose quite a challenge. In fact, it may be best to let a moving and storage company ID handle that part of the relocation. If you're planning a DIY relocation, on the other hand, or want to handle this particular part yourself, it's important to be careful with this step.
What to worry about when moving bulky items?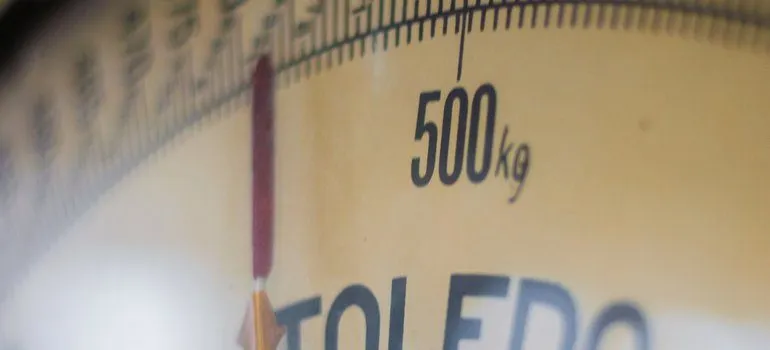 Moving big and heavy items is one of the hardest aspects of relocation. One of the main reasons to hire movers Star ID is precisely so you won't have to worry about this. So what is it about moving big and chunky things that makes them such a nightmare for any relocation? Well, to begin with, bulky items are usually very heavy. You will probably need help lifting them – if you can lift them at all. Sometimes, you will have to pull and drag them instead.
Another thing that will make this difficult is the size and shape of bulky things. A lot of the time, they are very difficult to maneuver. You'll have to find ways to move them through narrow doors and hallways, around tight corners, and up or down stairs. And if you get it wrong, you might damage either your belongings, your house or yourself. All of this makes moving them quite an ordeal.
A guide to moving bulky items
Whenever you're planning a relocation or renting storage Idaho and plan on moving some big, heavy, irregularly shaped things, it's best to let professionals handle the task. Professional movers and packers have the experience and tools to make this task much easier. An added bonus is that you won't have to worry about it yourself. But if you want to move clunky things yourself, then here's what you need to do:
Plan ahead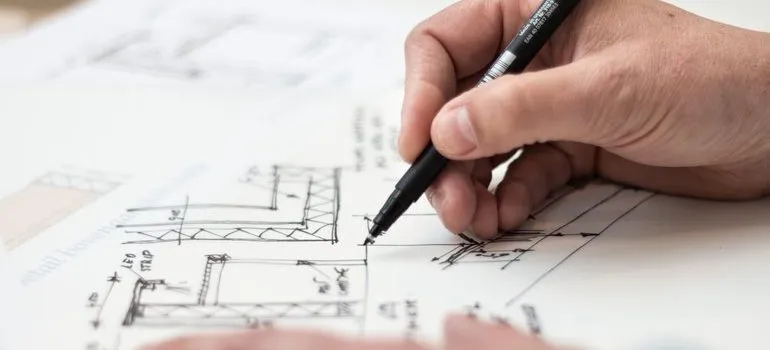 Planning is half of any complicated task. Once you've planned out what you need to do and how exactly, actually making it happen will be significantly easier. Moving is no different. And when it comes to bulky items specifically, planning on how you're going to pack them, carry them out and load them onto a truck is an important step. You'll want to pull up the plans for your home or draw some up yourself. Then you need you to find the easiest, most straightforward route out the door.
If at all possible, avoid doors, corners, and stairs. If that's not possible, then make sure to measure your doors, hallways, and corners. Will your furniture and other bulky things even fit through? If you're not sure, think of ways to either disassemble your things or maneuver them where the fit is tight.
Take things apart
The best way to make any shipping and transport of bulky items easier is to make them less bulky, less heavy and less awkwardly shaped. In most cases, this is very much possible – you just need to disassemble your belongings. Most pieces of furniture come with assembly and disassembly instructions. If you haven't kept yours, you can look up instructions online. Finally, you can also always consult furniture movers about it. Just remember to pack and label all parts, including the small nuts and bolts. You do want to put your belongings back together after the move.
Use the right tools
Everything is easier when you have the right tools. So when you're relocating bulky items, make sure you have the right tools to do so properly. This includes some moving supplies you probably already have around the house:
screwdrivers
wrenches
hammers
plastic wrap
tape
But you will also need some more tools that are specific to moving, such as:
moving dollies to easily push and pull heavy things over flat surfaces
moving blankets to pull things around or wrap them
furniture sliders that help you move furniture without damaging the floors
moving straps that make things easier to lift and carry as well as protecting you from injuries
Learn the right techniques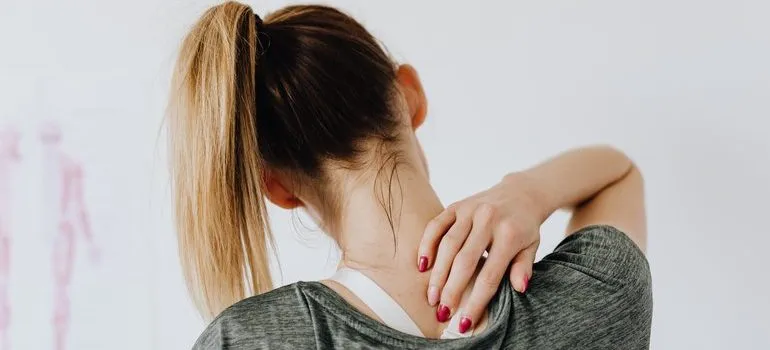 Since most bulky items are also very heavy, they won't be easy to lift and carry. People who don't carry heavy things often usually don't know the right way to do so. So before you start your relocation, make sure to learn the proper ways to lift heavy items. This will make your relocation easier and will also help protect you from injuries.
Get help
There are some things you simply can't do on your own. Moving certain heavy and bulky belongings is one of those things. So make sure you have all the help you need. Whether you plan on asking friends to help you out on moving day or contacting the movers, do this in time so you can be sure that you will have support on the day of the move. You don't want to be left alone on moving day trying to lug a heavy couch down several flights of stairs!
Be mindful of injuries when moving bulky items
One of the big concerns with moving bulky items is injuries. Lifting something too heavy, relying heavily on the muscles in your back, pushing and pulling improperly – all these things can lead to some serious and long-lasting injuries. Most commonly, people end up with back injuries. Not only can those be quite painful but they can also affect your life for a long time. So be very careful during the relocation. Avoid injuries by taking good care of yourself, eating well, sleeping and resting plenty, using the right tools and techniques, and getting help when you need it.

Everyone from the packers to the movers were awesome! They were all very professional and showed up when they were supposed to. would definitely use them again.
Let our team put together a comprehensive moving plan for you. Complete our simple free quote form or contact us at 1-208-375-0961.