How to save time while packing for moving
It doesn't matter whether you are going through a local move or an interstate one – we know that packing is most likely a moving task that you are most worried about. And for a good reason, since packing requires a lot of your time, effort, and energy. But what if we told you that there was a way to save time while packing for moving? As one of the most experienced moving companies Boise based, we here at Peasley Moving & Storage are completely qualified to distribute a few tips to keep in mind while moving. Enjoy having a quick and trouble-free relocation with our company by your side!
Purchase all the necessary packing supplies before you start packing
Packing for your move in stages is, in fact, one of the best ways to approach what's to come. However, while you might want to pack in stages, you definitely don't want to make unnecessary breaks in order to go out and purchase packing supplies Boise based. So before you start packing your items, we strongly suggest that you assess the situation and try to predict how many supplies you will need.
Another thing you ought to remember is that it's always better to purchase more supplies than what you think will be necessary. It sure beats not having enough supplies and realizing it the day before your move. Just imagine how many problems something like that would create.
The best way to save time while packing for moving is by giving yourself enough of it
Even though it might seem completely illogical, but the fact is that you have to give yourself enough time to pack step by step. It's also a fact that all of your items need to be packed before your residential movers in Boise arrive on the day of your move. Instead of going with your instinct and packing ten days before the move, we suggest you start much earlier than that. In fact, starting to pack as much as six weeks before the move is the best way to ensure you have enough time to tackle all of your tasks.
It goes without saying that you will start by packing non-essential items that you rarely ever use. Then move on to those you use more frequently, ultimately arriving at those items you use on a daily basis. The last group of items is the one that can be left for that week before your move. Just know that everything else needs to be packed by then.
Declutter your items in order to save precious hours of your time
You might feel like the entire decluttering process will take up too much of your time, which is the exact opposite of what you are trying to achieve. However, you should always remember that decluttering should be a mandatory part of any relocation. And if you only think about it, you won't have trouble noticing how decluttering will save you time while packing. By getting rid of those items you no longer use, you would be doing yourself a favor by not having to pack and transport those unusable items.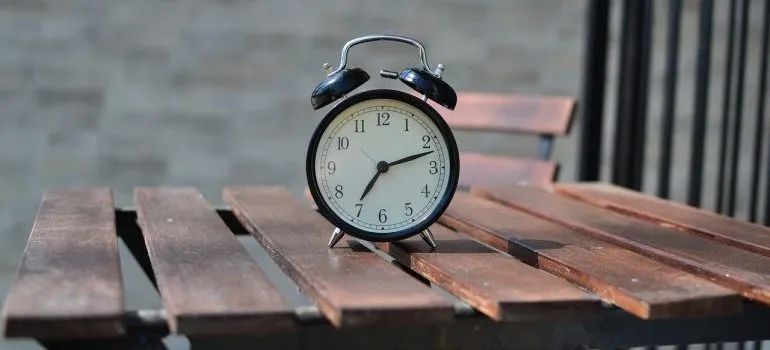 If you are dead set on keeping all of your items, but you don't have the means of transporting all of them at once, you can always rent the best portable storage Boise has to offer. This way, you'll get to keep all of your items safe and sound. And you'll get to do that at a price that you will be able to afford. Although we do advise you to be practical instead of emotional. When it comes to relocation, you shouldn't let your feelings overpower you.
You might want to stick to packing one room before moving onto the next in order to save time while packing for a move
There are many different ways in which you might want to approach packing. But one of the best ways to stay on track is by packing room-by-room. Now, it goes without saying that you will have to leave some items in each room to be packed on the morning of your move – or the night before it. Just remember to leave enough room in the moving box so that all of your items could be grouped together. This type of system will make it easier to unpack once you arrive at your new home. Speaking of unpacking after relocation, there is one other thing you can do in order to make unpacking easier, as well as save your time, and that's labeling your boxes.
Never forget to label a box after packing it
There are a few things you should never forget to do while moving. Labeling your moving boxes is definitely one of them. Your goal shouldn't only be to save time while packing for moving. It should also be to save your time when unpacking. By labeling your boxes, you will be able to easily identify the contents of a box once you want to start unpacking. There are a few things that will make your local, long-distance, or interstate move easier than labeling your boxes. And the best part is that it takes only a minute of your time.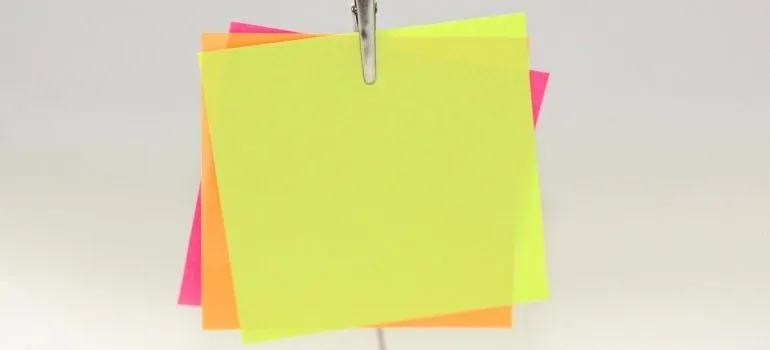 Even though it might not seem like it, it's not impossible to save time while packing for moving. You just have to put in a bit of effort and actually invest some of your time. Every hour that you invest will result in two hours of time saved on this task. Of course, if you want to save all of your time and not waste it on packing, you can always hire professionals. That's the easiest way to pack for any type of relocation.

Everyone from the packers to the movers were awesome! They were all very professional and showed up when they were supposed to. would definitely use them again.
Let our team put together a comprehensive moving plan for you. Complete our simple free quote form or contact us at 1-208-375-0961.