Renting storage during COVID-19 – how to do it?
The coronavirus outbreak has certainly changed everyone's lives. Things we're used to doing on an everyday basis are now either forbidden or are accompanied by safety measures. But, we can't put our lives on pause and wait for the pandemic to end. We can do most of the things we did before, but we just have to be responsible and follow safety measures to keep ourselves and the people in our surroundings safe. The same goes for renting storage during COVID-19. Although this task might sound more complicated than your usual storage rental, it can be done. And this article is going to tell you how. Keep reading to learn how to stay safe and how to find storage units Boise Idaho that meet your needs perfectly.
Things you will need to do before renting storage during COVID-19
We can all agree that this isn't the most ideal situation for moving and storing items. But this is something we can say for any event – celebrating birthdays, starting a new business, or enjoying indoor sports. So, instead of giving up on organizing these events and processes, we should learn how to do them in the safest possible manner. The key thing here is learning what things are allowed and how we can protect ourselves and stay safe during these challenging times.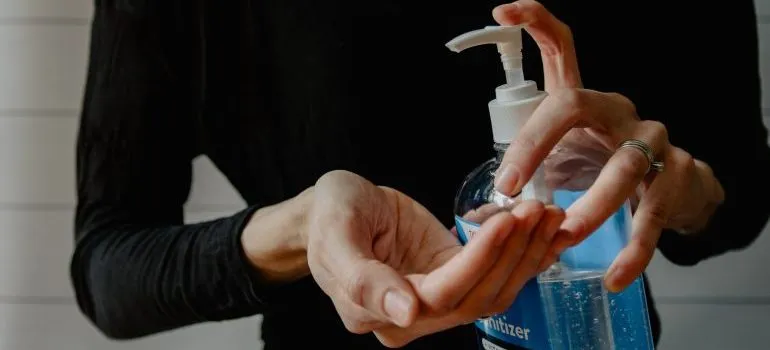 We want to point out that renting storage during COVID-19 isn't forbidden and can be done safely. But, once you start looking for storage pods Boise, you will see that some companies aren't in the business. This doesn't mean that every moving and storage company is currently out of business. You just need to find the ones that are open.
Another thing worth mentioning is that you will need to have a face mask and hand disinfectant for every stage of this process. Whether you just want to talk with the company's representative or are ready to bring your belongings to your storage unit, these are the items you need to keep in your bag. Staying safe is the #1 priority nowadays, after all.
Learn how to rent the right storage unit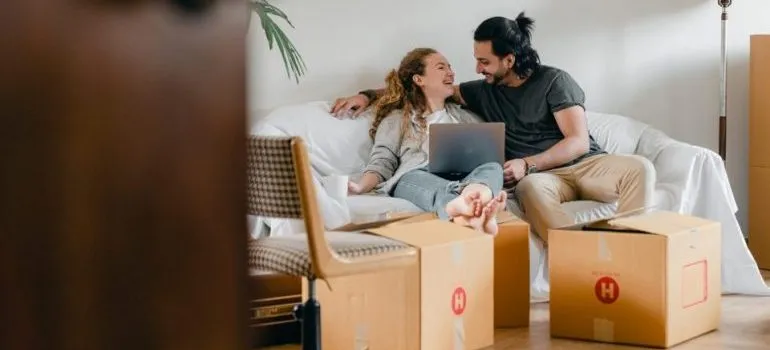 Yes, renting storage during COVID-19 can be a bit tricky, but not as tricky as choosing the right storage unit. There are many different types of storage facilities and you will need to find the one that meets all your requirements. But don't let this worry you. We, at Peasley Moving & Storage, can help you find a storage unit that is right for you. Our experts are at your service and will gladly help you in any way they can. Before you contact us, we are going to share with you some information regarding finding and choosing the right storage.
The first thing you need to know is that's storage units come in different sizes and types.
Storage unit size. Rather than dwelling on measuring the size of storage space, why not opt for a universal solution. With Peasley Moving & Storage, you can rent as many of our same-sized storage containers as you need.
Storage unit type. With the current crisis at hand, people are advised to avoid too much contact, especially in closed spaces. So, instead of taking the in-person approach and visit storage facilities, what you need is a contactless storage solution. Companies like ours that offer portable storage containers can ensure a very clean storage process, where we handle the delivery and pick up of your storage container.
Renting storage during COVID-19 doesn't mean you should rush this process
We understand that spending a lot of time outside and talking to strangers won't be your favorite thing right now. However, this doesn't mean you shouldn't do your best and find a company that's both reputable and suits you. Storing and moving during the coronavirus pandemic doesn't mean you should hire the first company you stumble upon. Getting services from a company you know nothing about is something you need to avoid doing at any cost.
So, instead of rushing things, take care of this task smartly. You don't even have to spend that much time outside! Separating quality companies from average ones is one of the things you need to know before renting self-storage.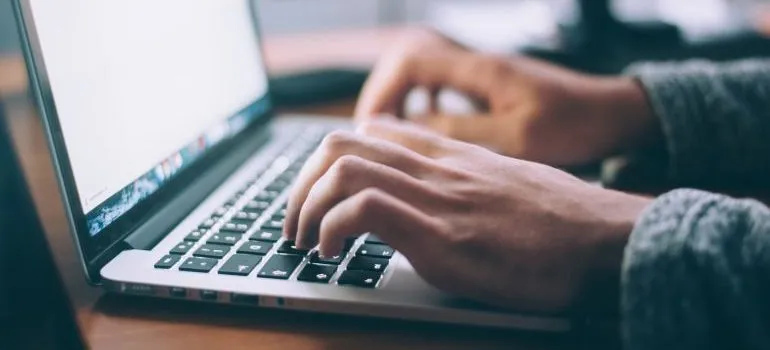 Your first task will be to search for companies that have storage facilities near you. To do this, you only need a laptop and a strong internet connection. Make sure that the companies' info is legit and look at customers' reviews. This is how you can separate quality companies from fraudulent ones.
Then, make a list of the companies you like the most and then schedule a meeting with their representative. Go through all of these steps and you will find a company that is reputable and has quality storage facilities.
How to store your belongings safely during COVID-19?
So, you learned how to find a storage unit that meets your needs perfectly. Now, let's focus on some tips that will allow you to store your items safely during the coronavirus pandemic.
Keep face masks and disinfectants in your bag. Avoid placing them inside your storage unit because storing liquids comes with a set of rules. If you want to save a couple of bucks, you can even make a gel alcohol hand sanitizer at your home.
Clean your items before and after the storing period. This is something that is not connected only to renting storage during COVID-19. No matter how long your items have been stored, you will still want to clean them once you bring them to your home.

Everyone from the packers to the movers were awesome! They were all very professional and showed up when they were supposed to. would definitely use them again.
Let our team put together a comprehensive moving plan for you. Complete our simple free quote form or contact us at 1-208-375-0961.