The benefits of living in Nampa ID
If you are one of the lucky ones who get to relocate to Nampa, congrats! There are many benefits of living in Nampa ID and you are going to realize this as soon as you move into your new home. But, if you still haven't made the decision and you are still wondering whether you should hire one of the moving companies Nampa to relocate to this part of Idaho, there's no need to worry. In this guide, you can get informed about Nampa, the upsides of moving here, and places you can check out. If this sounds good, make sure to keep reading.
A brief overview of Nampa ID
As a state, Idaho has a lot to offer to newcomers. And it continues to be a popular choice for all those looking for a fresh beginning away from the chaotic urbanized circumstances that people face in other cities. It's one of the main reasons why more and more people opt for moving to Idaho. Being one of the largest cities in Idaho, it's no wonder why  Nampa is among the most popular places for new Idaho residents.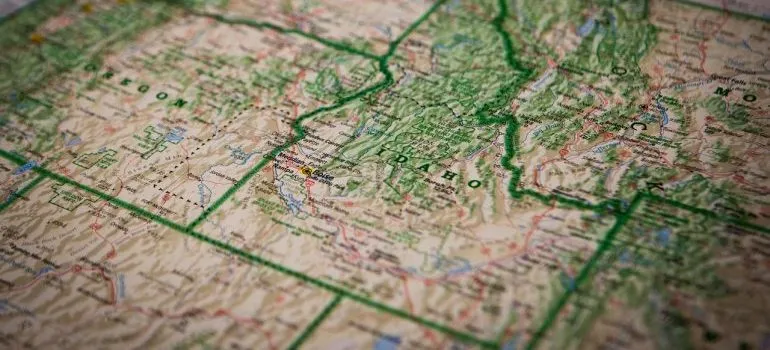 Nampa is located in Canyon County. It is among the most populous cities in Idaho. Nampa has great neighborhoods for families with kids – they are calm, safe, and have lots of green areas. In addition to this, people are very kind and friendly, and that is exactly what new residents like. It's always good to have neighbors who are willing to help during the adjusting period. It's interesting how knowing you have someone friendly in your new neighborhood can reduce the stress of having to move and make the entire process more enjoyable.
Before we proceed to other benefits of living in Nampa ID, let's take a look at some quick facts about this city:
In 2015, Nampa was voted as the number one city for job growth;
Nampa was among the 10 most affordable places to live in the USA in 2014;
And, Nampa was voted as one of the best places to invest in housing by Forbes in 2017.
The many upsides of living in Nampa ID
One of the things you will want to do before you make the decision of moving to a new city is to get informed about it. Since you will be switching your home for a new one, the least you can do is make sure it will be able to suit your family's needs. Not to mention that getting informed about the city where you will be moving to will also help you settle in the new surroundings easier.
And since you are considering moving to Nampa, here are some benefits of living in Nampa ID:
Great community
Even though we have already mentioned residents of Nampa, we want to talk a bit more about them and the community itself. Whether you are a Nampa resident or are simply visiting, people here are very positive and welcoming. They like to help others and work on keeping the community strong. This is exactly why Nampa's neighborhoods are so safe.
There are also a lot of activities where you can meet other people and also become a part of the community. Having a good community will mean a lot to you after the relocation.  It's always good to have a neighbor who can tell you where the closest shops are, which schools are good, and where you can eat the best stake after you move with the help of Idaho movers.
Growth
This is one of the most important benefits of living in Nampa ID. Also, it is one of the biggest reasons why people are moving from Boise to Nampa. Nampa is growing and can really offer a lot to its residents. It is a great place for people who want to start their own business or grow it. Because of this, there are many startups here that are constantly looking for new talents. So, if your idea is to look for a job after the move, you won't have to worry about it. And, even if you choose to start your own company, doing this in Nampa will make the entire process simpler. Nampa offers a lot of new opportunities and you should embrace them all.
Recreation
If you are an outdoorsy type, this is the right place for you. Nampa has tons of activities and most of them are outdoor. They are suited for people of all ages and tastes. In addition to this, the nature that surrounds Nampa is beautiful. There are great places for camping and hiking, and you can bring your whole family on this adventure. Also, there are many hidden gems you can find if you start exploring the surroundings. You can ask locals about them and see if they are willing to give you some clues.
Top things to do in Nampa ID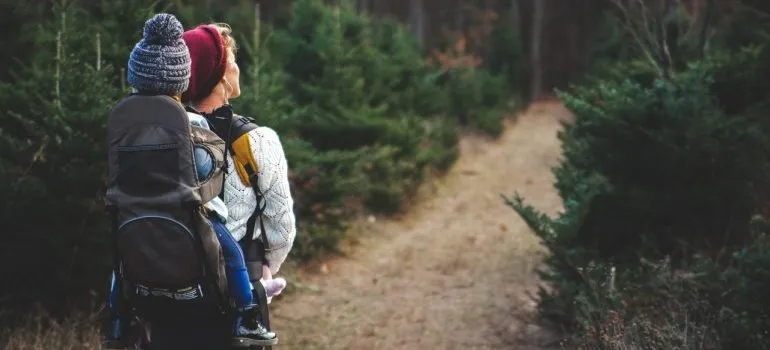 Until you start searching for Nampa's hidden gems, we are going to mention some well-known places you should check out. Trust us, one of the best ways of treating post-moving exhaustion is by getting some rest and going outdoor. Instead of dealing with all boxes right after you move, unpack the most important ones and start exploring Nampa. Some tasks can wait so don't get stressed out just because you have a couple of boxes left to unpack.
Does that sound good? If so, here's the list for you of the places in Nampa (or close to it) worth checking out.
Natural attractions – Don't worry, we won't ruin the surprise by mentioning Nampa's hidden gems. Some of the most popular natural attractions in this area are Deer Flat National Wildlife Refuge and Lake Lowell.
Outdoor recreation places – Both locals and tourists like spending time at Lake Lowell, Bogus Basin, and Boise River.
Dog parks – If you own a dog, take it to Nampa dog park. This is a 6-acre off-leash dog park that also has a dog pond. Your furry friend is going to love it.
Local breweries – Are you a beer lover? Then, you need to check out some of the local breweries, such as Crescent Brewery, Mother Earth Brew Co., and Prefunk Beer Bar.

Everyone from the packers to the movers were awesome! They were all very professional and showed up when they were supposed to. would definitely use them again.
Let our team put together a comprehensive moving plan for you. Complete our simple free quote form or contact us at 1-208-375-0961.