Guide for moving from Boise to Nampa ID
Although relocation can sometimes be a complicated and confusing process, it doesn't have to be that difficult at all. Not so long as you take the right steps in the right order. And if you follow the guidelines prepared for you by one of the best Boise moving companies, moving from Boise to Nampa ID will be a joyful and carefree experience that you will certainly remember. Let's take a look at how to organize it properly and have a stress-free move.
The proper organization takes time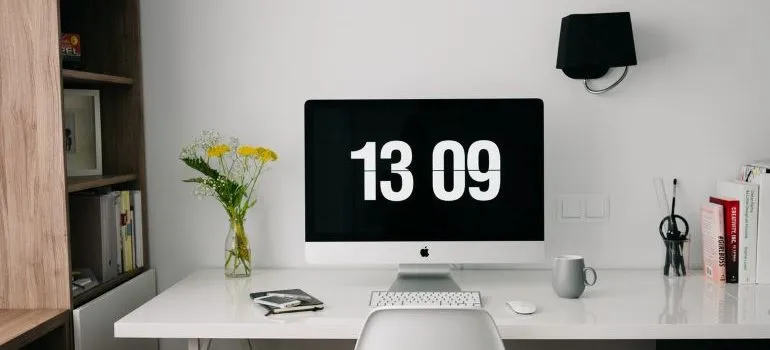 The first thing to know about moving from Boise to Nampa ID is that even though we are talking about short distance moving, the preparation process could take weeks. Even a month or two in some cases. That is why you need to start acting as soon as you definitely decide that you are moving.
First, prepare a plan for moving from Boise to Nampa ID
You need to start by making a plan. There will be many things that you will need to do before moving from Boise to Nampa ID and you will certainly forget about something if you do not write it down. Think about all the things that you will need to do before your long-distance movers Boise arrive. And consider the things that you will need to do immediately after they deliver your items to your new home in Nampa ID.
If you have never done this before and this is your first time moving, you shouldn't rush. Take your time, maybe even a few days to construct a well-thought plan that will cover everything from start to finish. Of course, you are free to use the internet for ideas and guidelines.
It is essential that you deal with your items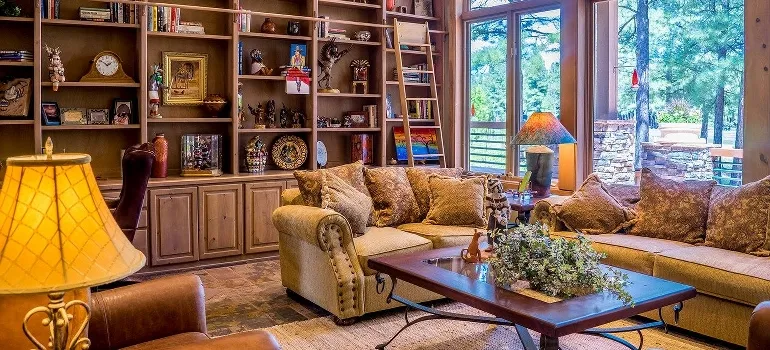 The moving process, even though it is about you changing your home, is mostly about handling your belongings and transporting them from point A to point B. Since your items will be the biggest issue, you need to start dealing with them first. And there are several reasons for that.
First, if you are moving your entire household there will be many things that you will need to deal with.
Second, you need to know how many items you have to move exactly before you can ask movers Nampa ID to give you a precise estimate.
Third, if you have too many excess items that you would like to get rid of, depending on the way you choose to remove them, the process could take even a few months.
Of course, there are other reasons why you should start dealing with your items first. But, you probably get it by now.
How to decide what items to remove
The first thing that you need to do when you start preparing your belongings for the move is to decide what items to get rid of and what items to pack and move. The decision about the type of criteria that you will use is up to you. But you should still bear a few things in mind. The weight of your moving inventory is one of the things that will determine the price of your move. Some items are just too heavy and complicated to move. If you get rid of them, the money you will save on not moving them might just be enough to replace them at your new location. You can earn money on your items as well. There are many good ways to help you earn a few bucks to help your moving budget.
What to do with your excess items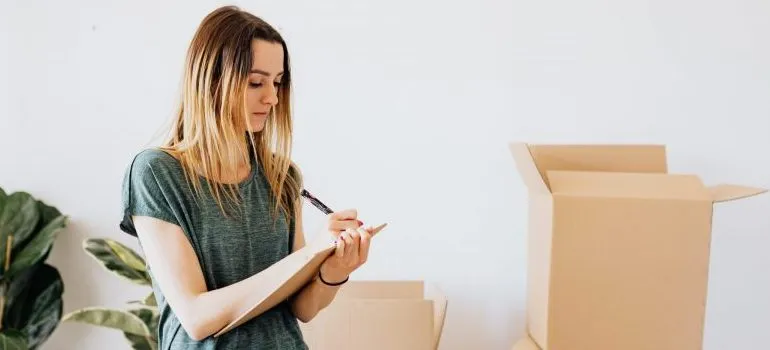 There are many ways in which you can get rid of your excess items. Still, the option you will choose depends on your preferences and the type and number of items you have to remove. If you really have a large number of items that you do not need anymore, you can organize a yard sale, for example. This is the best way to monetize your junk. Still bear in mind that it takes more than a month and a lot of organizational skills to organize a proper yard sale. If you have a lot of furniture, on the other hand, you can find some Boise used furniture retailers and sell your items quickly. However, do not hope to get a great deal on your items this way.
If you have only a few items to get rid of, you can try to sell them online. Or if you do not want to bother with selling your items, you can contact some of the Boise charity organizations to come and pick up your unwanted stuff. Finally, maybe you do not want to get rid of your excess items at all. Naturally, for this, you will need to find the best storage Boise has. And this might take some time as well. Bear that in mind.
Find reliable movers that can offer you full moving service
Once you deal with your items you can start searching for reliable movers during the pandemic that will handle your move. Unfortunately, finding reliable movers is becoming harder than ever. So keep in mind that you will need to spend a lot of time researching before you actually find movers that fit your requirements.
While you are searching, consider only companies that will offer full moving service. Those companies will handle your entire relocation without you lifting a finger. That is the best and easiest way to move from Boise to Nampa ID. If you find several companies that fit your needs, ask for their quotes, compare, and pick the most affordable one.
Everything will be much easier so long as you prepare
As you can see, moving from Boise to Nampa ID doesn't have to be so complicated. If you make a good plan, handle your items on time and find the right moving company, you will have an enjoyable and pleasant relocation that you will remember.

Everyone from the packers to the movers were awesome! They were all very professional and showed up when they were supposed to. would definitely use them again.
Let our team put together a comprehensive moving plan for you. Complete our simple free quote form or contact us at 1-208-375-0961.