Tips for reducing stress when moving
It doesn't matter how laid back and peaceful you are – moving is definitely going to shake you up a bit. In fact, relocation is one of the most stressful events people will go through in a lifetime, and it is only topped by a health crisis or a divorce. That being said, it's quite clear you have to do everything in your power to learn the secrets of reducing stress when moving. It doesn't matter whether you are moving to Idaho or relocating to Hawaii – there are the tips you ought to keep in mind the next time you find yourself on the verge of relocation.
Secrets of reducing stress when moving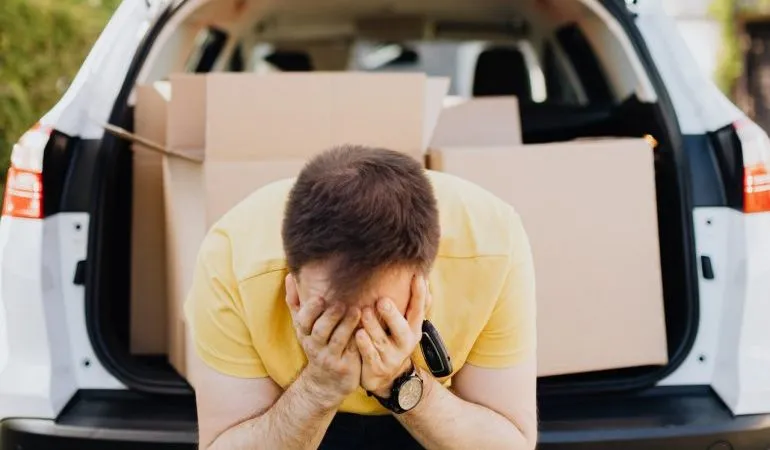 If you thought that moving has to be one of the worst experiences of your life, then we will gladly prove you otherwise. As premier Idaho movers, we know that relocation can be an enjoyable event. But only if you take all the necessary steps and do your best to reduce the amount of stress you will experience. Here are just a few things you ought to do.
Hire the right type of help
You have to admit that there is a world of difference between DIY relocation and an assisted one. Having a team of the best long distance movers in Boise could mean the difference between moving success or failure. That's why we always recommend that you start off your move by hiring the right moving company for your needs. This might seem like an easy task – until you see how many different movers there are. It will take some time for you to find a moving company that offers the right moving services and fits inside your moving budget.
Don't procrastinate
Relocation is a process that is characterized by too many different moving tasks. All of them will take time and effort. We can all agree that one of the worst things would be to get close to the moving day only to realize that you are running out of time.
If you are wondering what is the right time to start preparing for your move, you can't go wrong by starting 6-8 weeks before the move. That should give you just enough time to get everything in order on time – not to mention that you might even finish ahead of time.
Work according to a plan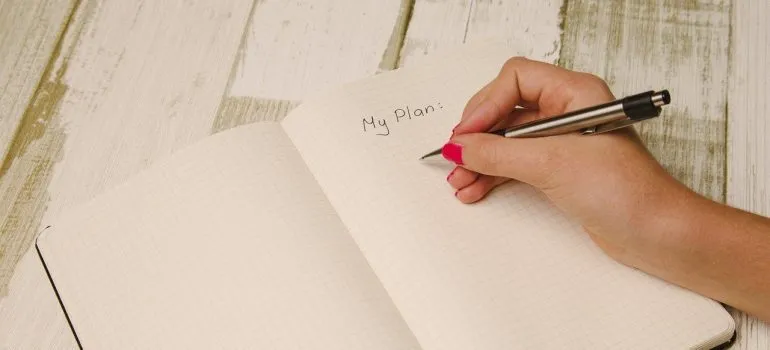 A good plan is only the first step towards a successful project. However, we all have to agree that the first step is always crucial. Making a good plan at the very start of your local, long-distance, or international relocation will help you be more organized. And an organized relocation is bound to create less stress than the one you are handling with the 'let's just see where it goes' approach. If you are not sure how to create a good plan for your upcoming relocation, you can always rely on your movers to help you do it. They can at least give you a few tips and pointers, which will be priceless during a process such as relocation.
Reduce moving stress by seeking out the necessary support
Having movers by your side is a great assurance. But that's not nearly enough when it comes to all the support you are going to need. Even if you have paid for a full-service moving company, you are going to need plenty of support emotionally. It is completely up to you to decide who you need by your side in the days to come. It can be a parent, a family member, a relative, or a good friend. The point is that you should never be ashamed to ask your loved ones for help whenever you feel like you need it. Quite the contrary – it shows a kind of bravery.
Don't cut back on sleep
We get – it might feel impossible to get a good night's sleep when you are swamped with moving tasks. After all, wouldn't it be better to finish relocation preparation on time, even if it means that you'll have to lose some sleep over it? Absolutely not. Sleep is crucial for reducing stress when moving, as that's when our bodies are in a state of rest. Can you remember the last time you woke up and felt well-rested and ready to seize the day? If it has been a while, then you will definitely want to stop everything you are doing and get some sleep. Nothing can replace those 7-8 hours of good, deep sleep per night. 
Reduce stress when moving by doing what you love
Do you enjoy reading a good book? Taking a Spanish class? Going to the gym? Then don't give up on your favorite activities just because you happen to be moving. Quite the contrary – it's of paramount importance that you have someplace where you can retreat and forget about your moving problems. That doesn't mean you should spend all of your time on your hobbies and zero time on your move. It just means that you ought to find the perfect balance that is right there within your reach.
Understand that stress is inevitable
At the end of the day, it doesn't matter how well-prepared you are for your relocation – you are bound to experience some stress. And that's just something that's inevitable, as this is going to be a huge change in your life. However, that doesn't mean that you have to let the stress take over. You just saw that there's a lot that you can do when it comes to reducing stress when moving. Besides, you aren't going to do it by yourself. You are going to have reliable residential movers in Boise serving as your right hand. You can always take some solace in knowing there's someone to save the day if anything goes wrong.

Everyone from the packers to the movers were awesome! They were all very professional and showed up when they were supposed to. would definitely use them again.
Let our team put together a comprehensive moving plan for you. Complete our simple free quote form or contact us at 1-208-375-0961.