The advantages of sea cargo transport
Throughout history, people have been shipping and trading items via seas and oceans. Because there are so many advantages of sea cargo transport, this has remained one of the most popular ways of shipping items from one place to another. One of the oldest types of transportation has become one of the most affordable and convenient options for moving and shipping items. Even though sea cargo is not as pricey as other types of shipping, this isn't the only thing that made it so popular. And, since we have been a part of the Boise moving and storage industry for more than a century, we wanted to talk a bit more about sea cargo and let everyone know what set of benefits come with it. So, make sure to keep reading if you want to learn more about this matter.
What exactly is sea cargo transport?
Even though many of you already know what sea cargo transport is, we still wanted to inform others about this type of transporting goods. Sea cargo or sea freight is the type of shipping that is being conducted via seas and oceans. This is actually a very simple way of transporting goods since you don't have to worry about traffic jams, spending more money than you have planned, or whether your shipment is too big. Now, you can find many freight companies Idaho that offer this service at affordable rates. In most cases, business owners use them regularly to import or export their goods. This kind of transportation allows them to grow their business without spending a lot of money while they are doing it.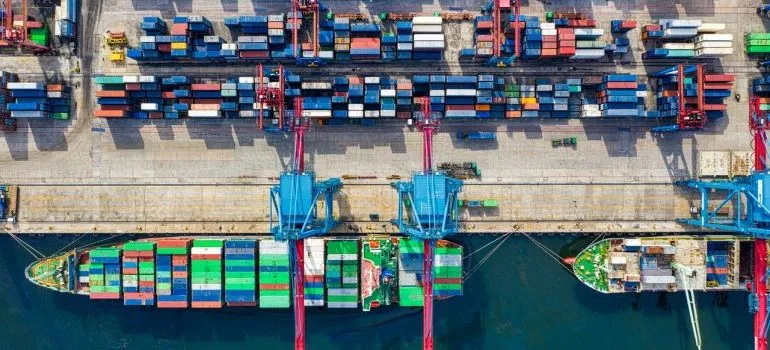 The many advantages of sea cargo transport
Sea cargo transport is one of the most popular ways of transporting items from point A to point B. But, how did this way of transportation gain its popularity? What are the advantages of sea cargo transport that air freight can't offer you? Well, let's answer these questions. Here is what has kept sea cargo on the top for so many years.
Flexibility
As a company that has been offering Idaho storage solutions and moving services for more than 130 years, we believe we know a thing or two about moving items with ease. Once we have realized how flexible and convenient sea cargo is, we have decided to include it into our offer. If you compare sea freight with other types of transportation, for example, air freight, you too will realize that sea cargo is way more flexible. Here is why.
Sea freight allows you to transport many different types of cargo. It is suitable for transporting dangerous and hazardous goods or alcohol. If you opt to ship some of these items, for example, alcohol, make sure to get informed about Idaho Beer and Wine Tax Permit Application.
Sea freight allows moving larger cargo. This is why many construction firms or other companies that ship their equipment are using sea freight regularly. Minerals, metals, stone, and other heavy goods can be transported easily and safely via sea.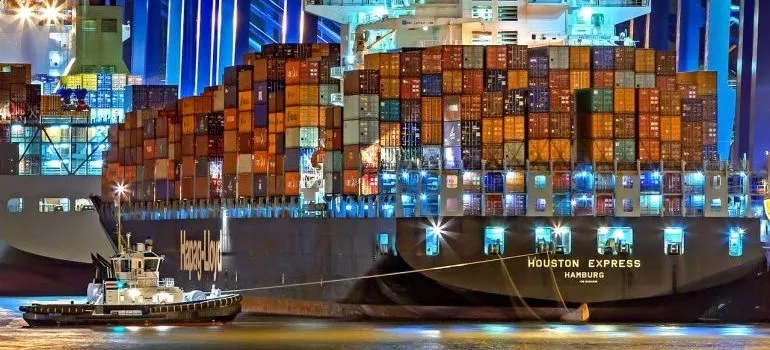 Safety
Sea freight has evolved over years. Once, it was believed that sea freight was one of the most dangerous ways of transporting goods because of pirates. Luckily, the days of pirates have passed. Today, sea cargo is considered to be one of the safest ways of shipping items. Goods that are being transported are packed inside shipping containers, containers that can keep safe and secure everything that's inside them. Because of this, many companies use sea cargo for transferring medical equipment and shipping large parts of aircraft. Of course, any type of item can be shipped via sea. Even if you need to move your household, you will still be able to ship your belongings.
Affordability
People who are considering moving bulky items to another country or continent do it via sea instead of air because it is way cheaper. By opting for sea freight, not only will you transport all of your goods, but you will actually manage to save money. Even though air freight is faster, it is also not so budget-friendly. So, if you need to move on a tight budget to another country, consider getting sea freight services.
Sustainability
One of the many advantages of sea cargo transport, and also one of the most important ones, is eco-friendliness. Airfreight and other types of transportation have much higher carbon footprints. But, this isn't the case with ships. Ships consume less fuel and have lower gas emissions. What is also interesting is that people are looking for ways of making ships even more sustainable than they already are. This is why many businesses who want to go green, use sea cargo, and avoid other types of transportation.
Speed
Don't let this headline confuse you. We know that sea cargo isn't that fast. Compared to airfreight, it is much slower and that's why it isn't an ideal option for those who want to get their shipment as quickly as possible. But, if that is the case, why did we create this headline in the first place. Well, we wanted to point out that there is no traffic jam that could affect the delivery time. In addition, sea cargo isn't affected by bad weather.
Do you like the advantages of sea cargo transport? Take a look at our offer
After learning about the advantages of sea cargo transport, we have to ask whether you too need to transport some of your goods? If the answer is yes, make sure to get in touch with us! Let us know what your needs are, describe them, and we will find a shipping solution that suits you the most. 

Everyone from the packers to the movers were awesome! They were all very professional and showed up when they were supposed to. would definitely use them again.
Let our team put together a comprehensive moving plan for you. Complete our simple free quote form or contact us at 1-208-375-0961.