What to do the week before your move
In case the week before your move is right in front of you, then it's safe to presume that you have accomplished most of the work by now. At this moment, most of your items should be packed and ready to go, nearly ready for the big day. The week before your move should be reserved for finishing touches. This definitely isn't the time for you to be going through the list of the best moving companies in Boise, trying to spot the right one. That should have been done a long time ago. You might be confused as to what you should be doing in the days to come. That's why you have us, as we have prepared a list of the most important tasks you should tackle one week before your move.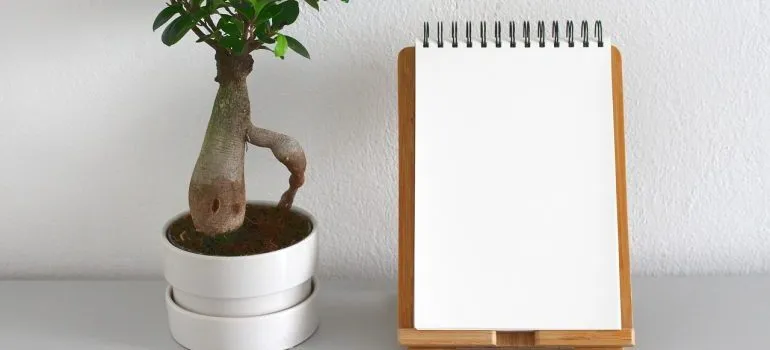 Get your essentials box ready
The name itself suggests that an essentials box is something that is necessary and needed. This box should contain all of the items you know you are going to need that first day and night in your new home. Most people usually pack their toothbrushes and toothpaste, some basic toiletries, some toilet paper, and a clean set of clothes. If you have a child, you are definitely going to want to pack their favorite toy or snack.
Just remember to pack an essentials box for every member of the household. Everyone is going to need to brush their teeth or sleep on clean sheets. This will save you a lot of precious time that you won't have to spend rummaging through boxes just to find some soap.
Disassemble all furniture the week before your move
Whether you are using a moving or a freight shipping Boise company for the relocation of your items, there's one thing you have to do – disassemble your furniture. Relocating large household furniture, such as a bed or a dresser, is much easier once you take all the detachable pieces apart. It goes without saying that your furniture disassembly should happen way ahead of the last week before your move. However, you can't very well disassemble your bed when you need to use it every night.
That's why you should leave only the essential items for those last few days. However, we don't suggest you let yourself welcome the morning of your move with some furniture pieces in their original form. That morning will be hectic enough without a ton of things to do on your list.
Call your movers to confirm everything
With the day of your move approaching, this is your last chance to finalize your affairs. Consider this to be the best time to contact your movers in order to confirm the moving plan. If you have decided to pay for furniture installation services or packing services, then we suggest you call to confirm the exact timing. Simply put, go through every detail of your relocation and make sure everyone is on the same page.
Create a meal plan for the week before your move
It doesn't matter how much you love to cook – there's just not going to be enough time for cooking. Of course, that doesn't mean you have to live on pizza and Chinese food for the entire week. But that does mean that you should plan for the week ahead. Create a simple and healthy meal plan that will serve you every day of the week before your move.
Moreover, make sure you buy only the necessary ingredients when going grocery shopping. Since you will be relocating your fridge during your residential relocation in Boise, you might have to throw away some food. That is, you will have to if you proceed to buy unnecessary items and approach the situation without a good meal plan.
Pay all of your bills
Relocation is the perfect opportunity to turn over a clean slate. But you can't very well start over with old debts weighing you down. Besides, since you are moving to a different home, you also had to transfer your utilities to the new address. All that's left for you to do now is pay your debts, and wait for the day of your move to come. Take note of the fact that you should also close all of your accounts, subscriptions, and safety deposit boxes. Moreover, you ought to transfer bank accounts and your mailing address.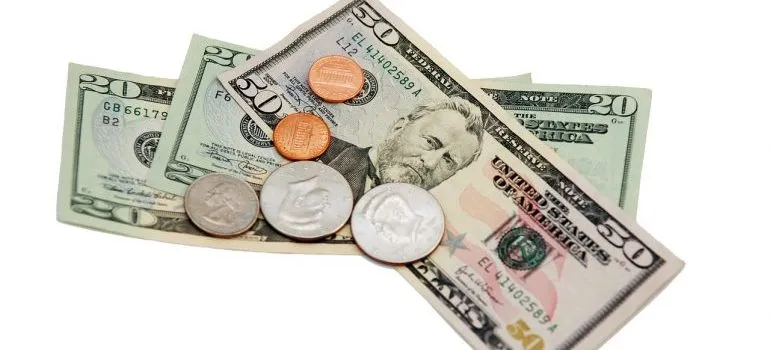 All of these tasks together seem like too much to handle the week before your move. However, they won't take up a lot of your time, and you can finish them all in a matter of a few hours. That much time you can spare.
Finalize the packing part of the job
There isn't a part of a residential or commercial relocation in Boise that seems to be as challenging as packing. Unless you have paid for packing services, packing up all of your items is going to take some time. Bear in mind that most of your items must be packed before that last week before your move comes. This last week should serve as the time for packing your essential items, such as the clothes you wear on a daily basis and the key appliances in your home. Once again, don't let yourself leave packing for the morning of your move. That's just going to create unnecessary stress and anxiety – the two things you don't need.
So how do you avoid a stressful relocation? It's easy – you just need to give yourself plenty of time. The week before your move isn't the time for you to perform any major tasks – it's the time to finalize your affairs. Finish up packing, disassemble the remaining items, and stick to your plan. Do everything by the book and you are going to have a simple and enjoyable move.

Everyone from the packers to the movers were awesome! They were all very professional and showed up when they were supposed to. would definitely use them again.
Let our team put together a comprehensive moving plan for you. Complete our simple free quote form or contact us at 1-208-375-0961.