Useful tips to make moving in together simple
Are you getting ready to move with your significant other? If so, then you've probably realized there's more to this process than just moving your stuff to another place. Although this is an exciting event, it shouldn't be taken lightly because there are some challenges you'll need to learn how to overcome. So, we've put together a handy guide for all of you who plan to start a new chapter with your partner. If you want to make moving in together simple and take away the stress that comes with this process, read on.
The things no one tells you about moving in together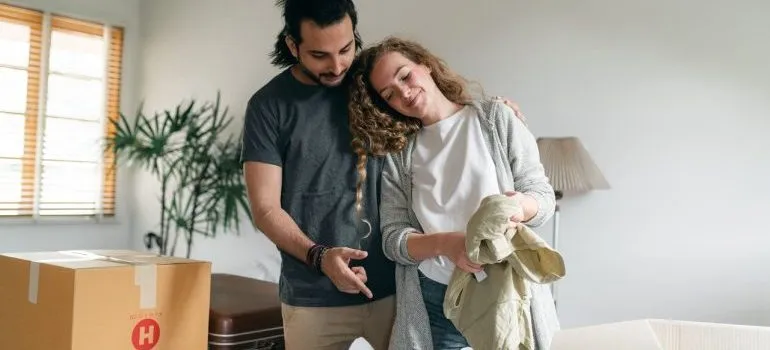 There are many benefits to starting a new chapter with your loved one. If done properly, this step in your life will make your relationship stronger and healthier. That's why both of you and your partner should do your best to make it work. Here's the thing – no matter how much you love each other, certain things can overwhelm you sometimes. That's perfectly normal and it's nothing to worry about.
There are some things you'll need to keep in mind and that will make moving in together simple. Here are the most important ones:
Be open-minded. Your "right way" isn't always the best path to take. Sometimes, there are better steps to take.
You can't always change things. And you should learn how to accept them as they are.
Be honest and use your words kindly. Let your partners know if something's bothering you but use your words carefully.
Don't forget about "me" time. You don't have to do everything together. Sometimes, you just need a couple of hours for yourself and that's perfectly fine.
How to make moving in together simple?
Many couples are afraid of making this step. But, if you love each other and have good communication, there is really no reason to be afraid of moving in together. It is possible to make moving in together simple and we are going to tell you how to do this. Here are the main things you will need to do before you schedule your move and get moving services Boise ID.
Discuss even the smallest details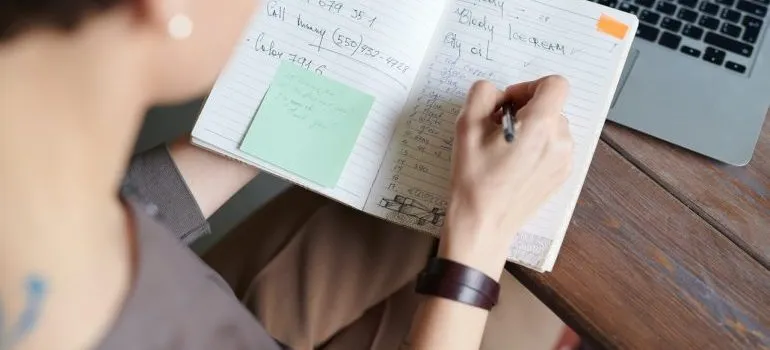 Whether you are living with your friend, sibling, or partner – it's important to work on your communication. Trust us when we say this: great communication keeps problems away. So, if you are getting ready to move in with your loved one, consider discussing all the details before this event.
Are you going to get Idaho storage solutions? Who is going to pay the bills? Who will clean your home and when will they do it? These are only some of the things you need to discuss ahead of time. Once you start living together, you will see how easy it is to get in a fight over some stupid thing. And that's something you will want to avoid at any cost. So, both you and your partner should do your best to avoid these situations.
Make a plan and stick to it
Another important thing is to have a plan. This is something you can make while you're discussing details with your partner.  You need to plan your future life, but you also need to plan some other things, such as buying packing supplies Boise before the relocation or merging your home. The thing you can do is write things down and place this list in some visible place. If you have house rules, write them down. If you have a plan for your moving day, write everything down. It doesn't get any easier than this.
Also, keep in mind that there are some things you will need to take care of after the move. For example, you will have to change your address after moving, unpack all of your boxes, and deal with post-move paperwork. Make a plan for these tasks, too.
Resolve your conflicts on the spot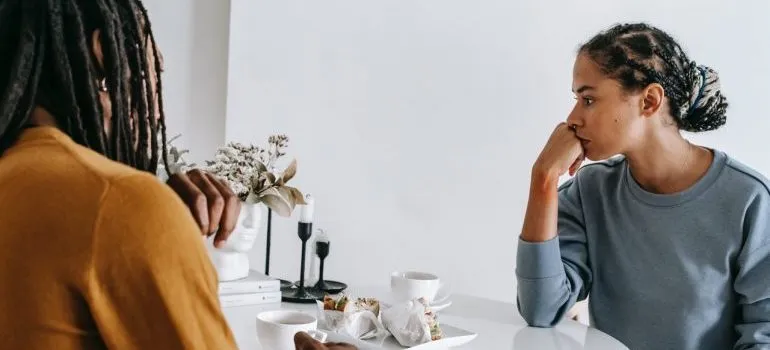 There's nothing worse than sharing a home with someone you're not talking to. Conflicts can happen but that doesn't mean you shouldn't do your best to try and avoid them. Also, if you and your partner get in a fight, try resolving your conflicts immediately. Talk about the problem and how the two of you feel about the current situation. You should find a solution together. By learning how to deal with conflicts in a relationship, you will make it stronger.
So, instead of feeling down and not talking to each other, do the opposite – talk. Let your partner know if something is bothering you instead of waiting for them to notice it first. This is how you will get a healthy relationship.
Tips to make your moving day easier
As you can see, there's nothing scary about starting a life with a partner. We've told you how to handle this event. And now we are going to tell you how to have a simple relocation. This is another thing you'll want to master.
Here are a couple of things you'll want to keep in mind when relocating.
Start with moving preparations ahead of time. Trust us, there's nothing worse than dealing with packing on the day before the relocation.
Declutter your home before the move. Keep in mind that you're not just relocating, but you're also moving in with your partner. Thus, you'll need to get rid of duplicates. You can do this together.
Hire a reliable moving company. Although you can relocate on your own, movers make this process simple. Just make sure to ask for a binding estimate before you hire any company.
Research your new neighborhood before the big move. Learn about it as much as you can. Or if you can drive there, even better. This will make settling in much easier for both of you.
There you have it, these were the tips you'll want to follow in order to make moving in together simple. In case you have any questions or you're in need of quality moving services, give us a call.

Everyone from the packers to the movers were awesome! They were all very professional and showed up when they were supposed to. would definitely use them again.
Let our team put together a comprehensive moving plan for you. Complete our simple free quote form or contact us at 1-208-375-0961.