Simple guide to changing your address after moving
Going through a relocation will require you to adjust to many new things, one of which being your new address. But you are not the only one who needs to be aware of your new place of residence. Your bank, utility providers, subscription services, etc. all have an interest in knowing where you have gone off to. Luckily, changing your address after moving is not really a complicated process. You can change it in several ways such as in-person, via email, or simply by calling the parties involved. While you can do that even while skilled Idaho movers are doing their work, it is recommended to take care of this earlier. In this article, we are going to go over how, when, and why you need to change your address.
Changing your address after moving – how to do it properly and who to notify?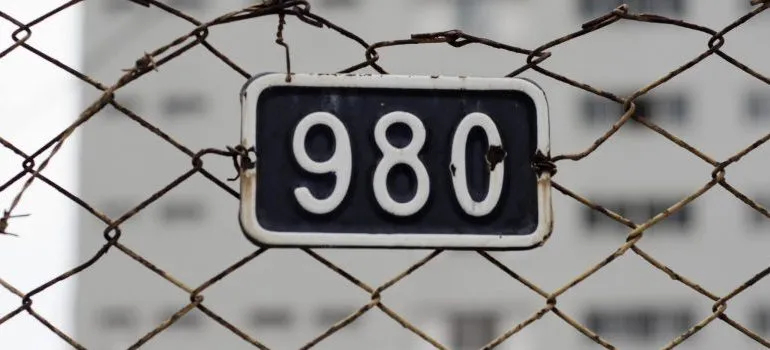 Changing your address is a simple affair, most of the time. All you need to do is contact whoever needs to know and to give them your new details. But knowing exactly who you need to notify takes some research on your part. It often occurs that people forget a service or two in the process, most of the time.
For most services, there is no time limit and you can get your information or items sent to you even later on. However, if you are relocating a business, changing the address suddenly gains a lot more weight to it. You are going to need to send the address of your new office to multiple customers and suppliers so as not to cause a disruption in your everyday business productivity. This can be particularly important for business storage providers and renters, as changing your address can have a bearing on this aspect.
Therefore, before you start changing anything, compile a list of all the people that need to know where you have moved. Make a separate page on your moving checklist for it, and start calling as early as you can.
How can you change your address after moving?
After you relocate, your documents will still have your old address on them. There are three general ways in which you can officially change your residence, which are:
In-person
By phone
By email
For official documents, changing your address means that you will need to go to the authorities on your own. In fact, if you can manage it, go out and change the address in-person, since it's the fastest. If you had one of the freight companies Idaho bring in your stuff, you may want to ensure that everything is going where it needs to, as well.
Visiting in-person will hasten the process, most of the time. However, a lot of companies and governments now utilize a way for you to change your address via phone or email. You will need to provide relevant details, of course, and the process might take some time. But in the case of a lockdown, this will be your best option.
Who to notify when changing your address after moving?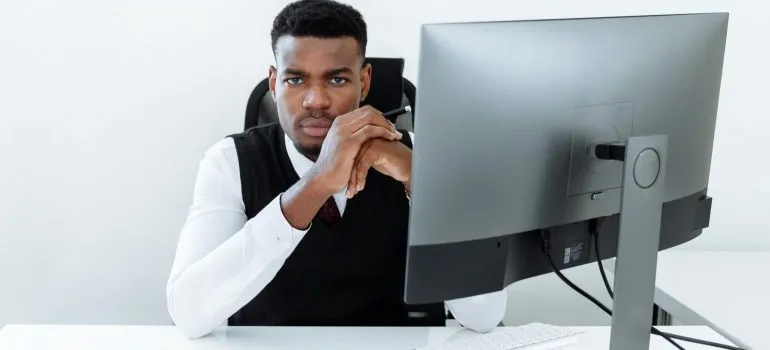 There will be many interested to know where you have moved to. Some of the more important ones that you absolutely need to notify are:
Bank and credit card companies
Your employer
The Post Office and Tax agencies
Utility providers
Subscription services
Valuation providers
Bank and credit card company
If you are using any bank services, or have credit cards, you will need to notify them of a change of address. If you are not, congratulations, as living in this world without having to resort to its banking system is really difficult. Ahem, the main reason why you want to change the address with your bank and credit card provider is that you don't experience any trouble when using their services.
Let's say that you want to pay for a mini self storage facility and your credit card suddenly does not work. Needless to say, that creates a problem on the spot and a pretty awkward situation. Therefore, try to avoid any such mishaps and change the address as soon as you can. The process is simple and straightforward but it may involve you visiting the bank.
Your employer
As obvious as this one might be, it does happen, especially for modern-day people that are working remotely. You might consider that your employer does not really need to know about whether you are moving or not but it is far from the truth. The company pays for some of your taxes and it is important that they file them properly. And tax issues are something that you really don't want to deal with if you don't have to.
The Post office and Tax agencies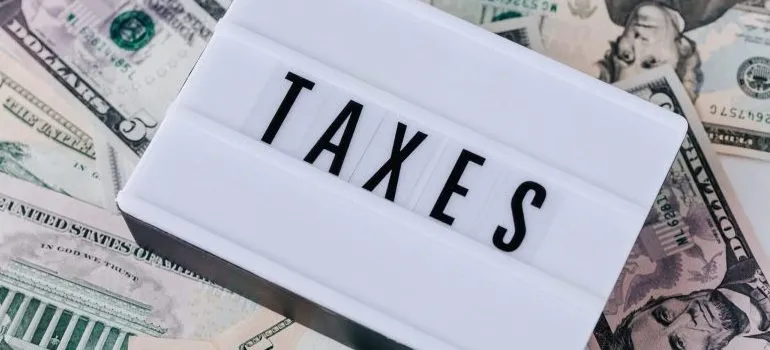 The whole tax system is complicated and a lot of rules and regulations go into it, after all, so you want to make sure that you always give them accurate information. Luckily, this is a really easy process that you can finish online in 99% of the cases. In the case of the post office, you will simply need to file an online form and you will be all set. As for the tax agencies, they will allow you to make the transfer online, as well.
Utility providers
The last thing you want is to arrive at your new home and figure out that the electricity or, worse yet, that you have no internet connection. Contact your providers ahead of time and ask them about the transfer procedure. Most of the time, it is going to be simple and you will not need to worry about it. But if it is not, you want to have ample time to adapt to the situation.
Subscription services
Everyone that you've subscribed to needs to know that you are to be found at the new address. That way, you can keep getting your stuff on a regular basis, without any interruptions. However, in some cases, you might miss out on one shipment if you notify them after the move. It is always better to do it before but better late than never.
Valuation providers
Everyone that provides you with any form of valuation coverage needs to know about the change of address, as well. Again, you can notify them after the move without any repercussions but you may have slight complications if something happens during your relocation. Therefore, you might want to consider notifying them prior to your relocation. Changing your address after moving is all fine and well, but changing it before is always a safer option.

Everyone from the packers to the movers were awesome! They were all very professional and showed up when they were supposed to. would definitely use them again.
Let our team put together a comprehensive moving plan for you. Complete our simple free quote form or contact us at 1-208-375-0961.