Reasons to ask for binding estimates
When the time comes to plan a move, the vast majority of people ask the same question: "How much is it going to cost?" Seeing how relocation can become quite expensive, this comes as no surprise. Therefore, asking this is more than justified – it is necessary. Reputable moving companies such as Peasley Moving & Storage offer various types of moving estimates. They can be more or less accurate, but all can help you plan better, choose the right moving company, and avoid unnecessary expenses. So, let's see what are moving estimates, as well as what are the reasons to ask for binding estimates.
What is a moving estimate?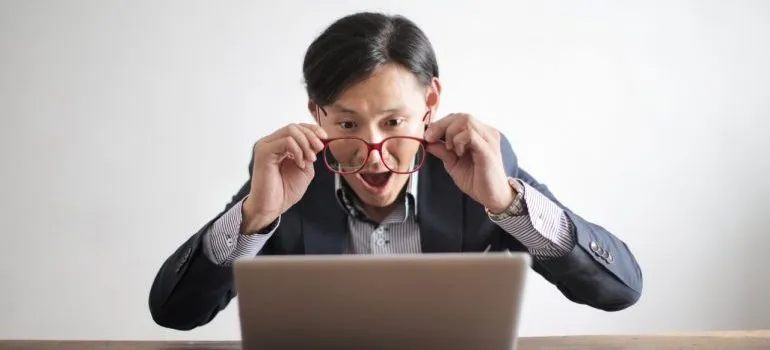 Moving estimate (or moving quote) is the moving company's prediction of how much your relocation is going to cost. It seems simple enough, right? And it is simple – to an extent. Moving estimates can vary based on a number of factors. You can use the less accurate ones as references while others can be extremely precise and can even be a guarantee of moving costs.
How to get a moving estimate?
Getting a moving estimate is easy. Generally, there are a few ways to do it:
Over the phone – As soon as you get in touch with your local movers in Boise, they can give you an estimate. All they need is your origin point and destination. This is a great and quick way to find out your moving cost. It's not 100% accurate but it will help you plan your budget.
Moving companies' website – This is another convenient way to get a moving estimate, but also not completely accurate. In essence, it's the same as getting the estimate via phone call. Still, it gets the job done, at least to get you started.
On-site estimate – By far the best and most precise way to obtain your moving quote. When you ask for an on-site estimate, the moving company will send its representative to your home. They will do a detailed inspection, and provide you with an accurate moving cost.
Virtual moving estimate – This one is quite similar to an on-site estimate. The only difference is that the moving company will ask you to either send them videos of your home or do a real-time walkthrough while on a video-call with one of their representatives. There will be no need for physical contact, which can be significant nowadays.
There are various types of moving estimates
The accuracy of moving estimates can vary. What you get over the phone or on the website are so-called "rough estimates". They are great to give you a head start when you're beginning to plan your move. But other than that, they can be subject to many changes. Some of them can even be significant and change the price drastically.
Non-binding estimates
Next, we have "non-binding estimates". They are based on on-site and virtual estimates and are far more accurate. The upside of a non-binding estimate is that you can end up paying less for the move than initially agreed. The downside, though, is that you can also pay more. Non-binding estimates give your movers the possibility to charge more. Still, they will only do this if there's a need for additional services. For instance, if your belongings have to spend some time in storage facilities Boise ID companies offer, you can expect that cost to be incorporated in the overall price.
Binding moving estimate
This is the most reliable option of all. Binding moving estimate includes all the expenses and services needed to see your relocation through:
Distance
Number of items and their weight
Type of items
Time and date
Packing services and supplies
Storage services
Services that require specialized equipment and/or specific transport conditions (piano, artwork, sensitive equipment, etc.)
Reasons to ask for binding estimates
As you can see, the binding estimate is extremely detailed. However, that's not what's so awesome about it. A binding estimate means that your moving cost will never exceed the previously agreed-upon amount. It is made in writing and after both you and the moving companies representative sign it -there's no backing out. They cannot charge you more than you agreed. Even if your relocation demands far more effort and expenses on their part, the moving company is obligated to cover all of them. The price is fixed and always remains the same.
Planning will be much easier
Moving involves a lot of planning, which can take a lot of time. Working out the quirks often revolves around saving some money. With the binding moving estimate, you won't have to guess or lock your funds. You will have an exact number to work with and plan around.
A binding estimate is excellent if you're moving on a budget
A limited budget can be a big tripping stone during relocation. However, moving companies are aware of how costly a move can be. More often than not, they will go out of their way to fit into your budget. This is one of the prime reasons to ask for binding estimates. It will guarantee that the movers will get the job done, without charging you additionally.
It can help you find the best movers for your needs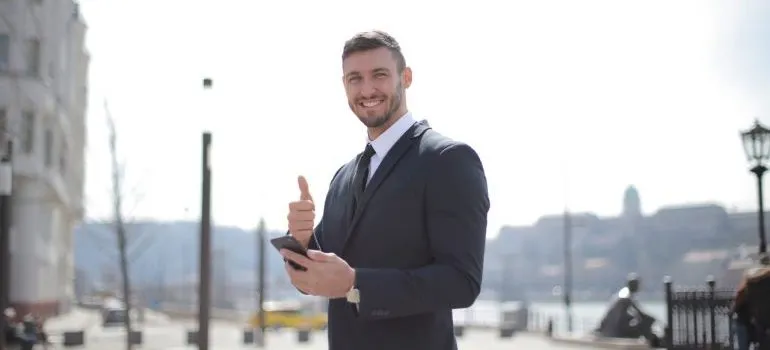 Something as simple as an estimate can tell you a lot about the moving company. Because, until you sign – they are open for negotiations. If they raise their price drastically, they are either swamped and looking for the most profitable jobs to book or they focus on completely different types of jobs. On the other hand, if they drive their price to the abyss, it probably means that you're dealing with scammers. Murphy's Law applies here easily – if something is too good to be true, it probably isn't. Which brings us to the next point.
You can avoid fraudulent moving companies
A binding moving estimate is a legal document. And scammers don't really love dealing with the law. Therefore, if a company offers you a deal that's "too good to pass" but refuses to give you a binding estimate – stay away. A reputable moving company will never underprice their services and their effort. So, the best way to go about finding movers is to look for a well-balanced price, that won't seem unrealistic.
A binding estimate can give you much-needed peace of mind
Although this list of reasons to ask for binding estimates might not seem as extensive, it also goes to show you that you can have a relocation free of unpleasant surprises. And if you consider how moving is stressful by itself, this certainty will go a long way to take some weight off of your chest.

Everyone from the packers to the movers were awesome! They were all very professional and showed up when they were supposed to. would definitely use them again.
Let our team put together a comprehensive moving plan for you. Complete our simple free quote form or contact us at 1-208-375-0961.