Ultimate guide for moving from Eagle to Boise ID
If you are thinking about moving from Eagle to Boise ID, this is the guide that will help you prepare for the upcoming relocation. Here, you can learn something new about Boise and how it differs from the city of Eagle, as well as how to prepare for the move, and how to recognize reliable Idaho moving companies. So, make sure to keep reading and take notes – you never know when you might need them for the upcoming move or even after it.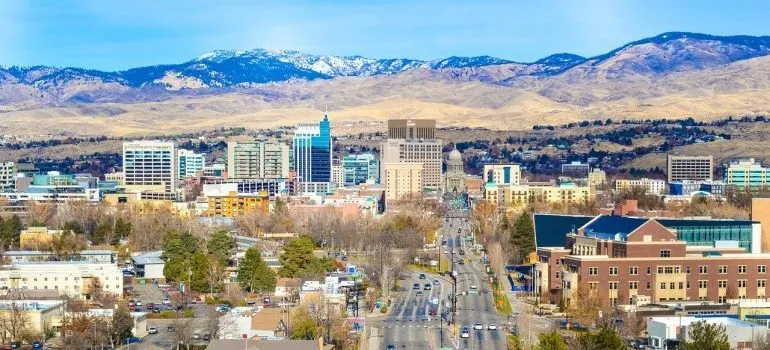 A brief overview of Boise ID
Boise, the capital of Idaho, is among the fastest-growing US cities. But this isn't the only reason why so many people choose to move here with the help of movers Eagle ID. In fact, there are many reasons why anyone should consider becoming a resident of Boise. Let's take a look at some of them.
Boise is known for its natural beauty. If you're an outdoors type of person, you'll love spending time exploring after moving from Eagle to Boise ID.
The unemployment rate is really low. So, if you're currently unemployed and looking for work, Boise is definitely going to be able to accommodate your needs.
It is a great place for starting a business. In case you have something different in mind and want to have a business in Boise, go for it. If you plan to move your business here, make sure to hire reliable heavy equipment movers.
The people here are very welcoming. If you've been reading our blog carefully, then you already know that meeting new people after the move can make the adjusting period much easier. Since people here are really friendly, you'll have no problem with making new friends.
The weather is great. Forget about freezing winters and unbearable summers. The weather in the Boise area is mild and perfectly suited for anyone looking for that balanced climate.
The city has safe and secure neighborhoods. If you're going to move with kids or you're planning to start a family soon, you need to move to a safe place. Boise is one of them.
The biggest differences between Eagle and Boise, ID
Those who are considering moving from one city to another should always compare cities before making the final decision. Since you're thinking about moving from Eagle to Boise ID, we wanted to make things a bit easier for you. We compared these two cities so that you wouldn't need to. Here is how Eagle and Boise differ from each other:
The median age is 6 years older in Eagle than in Boise. 
Housing costs are higher in Eagle by 37% than housing costs in Boise. 
Boise is almost 20% less expensive than Eagle.
Boise spends more on its students than Eagle.
Best places to check out after moving to Boise ID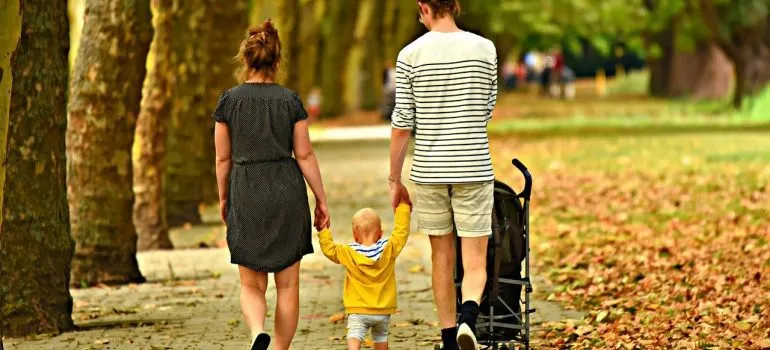 It seems like everyone is talking about Boise, ID these days. And, as you can see, there is a reason why so many of them are moving from Eagle to Boise ID. If you too choose to make this step in your life, you'll want to know a bit more about your future surroundings and places worth checking out. Here are some of them.
Camel's Back Park
Bogus Basin Mountain
Idaho Botanical Garden
Kathryn Albertson Park
World Center for Birds of Prey
Simple tips and tricks for moving from Eagle to Boise with ease
So, what have you decided – are you going to move to Boise, one of the best cities in Idaho for tourists? If the answer is yes, let's see how you can make your relocation easier. Here are a couple of tips you'll want to follow when you start preparing for your relocation.
Plan every step of the way
When you want a smooth moving process, planning is a must. Being in the moving industry this long has taught us that a well-made plan keeps problems away. So, instead of putting your relocation at risk, make sure to do some planning. Beware, every step of your move should be planned. But, if this seems a bit too stressful for you, movers can help out. Together, you can create a perfect moving plan.
Don't move everything you own
If you want to pack faster or save a couple of bucks on your move, don't move everything you own. Instead, declutter before you start packing for the move. Separate items you're not using anymore and sell them or better yet, donate them to those in need. It is a good idea to look for donation centers near your home where you can bring all of these items. We're sure you'll feel great after helping a person or two who are in need of items you have. And, in case you have items that are damaged beyond repair, throw them away. This isn't something you would want to donate. Just make sure to dispose of dangerous goods the right way.
Consider finding help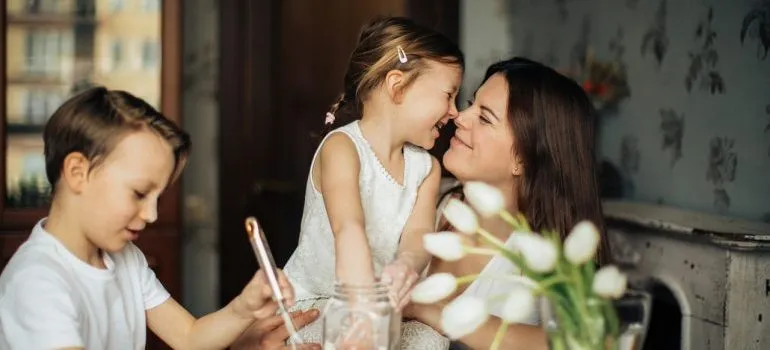 This is the last and probably one of the biggest things you should consider. Although it is possible to relocate on your own, you will lose a lot of your energy, time, and money on it. Trust us, figuring out how to relocate from Eagle to Boise safely and avoid problems along the way is everything but a simple thing to do. However, when you have experts by your side, you won't have to worry about a single thing. Simply put moving professionals in charge of your move and leave moving preparations to someone else. Doing this will make your relocation to Boise easier, faster, and less stressful.
We can help you with your move! In case you do decide to hire a moving company, we'll be more than glad to help out. Simply give us a call as soon as you set the moving date. Schedule your relocation with us and we will take care of the rest. 

Everyone from the packers to the movers were awesome! They were all very professional and showed up when they were supposed to. would definitely use them again.
Let our team put together a comprehensive moving plan for you. Complete our simple free quote form or contact us at 1-208-375-0961.