Tips on Labeling Your Moving Boxes
Relocations can get quite hectic. Most of the time, you and your movers will be on a tight schedule. In such times, it is easy to make small mistakes. Boxes can be misplaced or delivered to the wrong rooms. Your piano movers Boise might have some difficulties finding all of the components amid all those moving boxes that look the same. These and a lot more situations can be prevented by simply labeling your moving boxes properly. This article will try and help you with this critical task. We are going to go through the process and provide you with a few systems that you can utilize in order to efficiently and effectively label your boxes.
Why is labeling your moving boxes important?
In truth, labeling the boxes is actually quite easy when you get right down to it. However, there are many considerations until you get down to it. Most people will simply write something on the box itself, without considering the big picture. It is much easier to organize the entire relocation if you take care of this part properly and create a moving checklist in advance. Here are some considerations that might be helpful to you:
Prepare the supplies
Color-coded system
Numbering system
Labeling your moving boxes to help your movers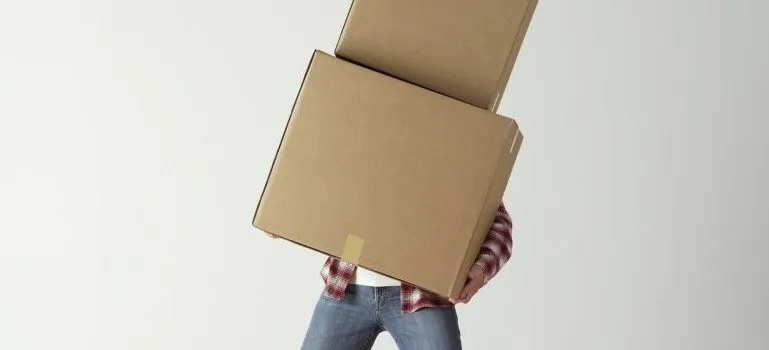 Prepare the supplies
The first things that you will need before you can start to do any labeling are the proper supplies. Obviously, you will need the boxes themselves. You can find these in various places, depending on how much you want to spend on them. If you want them asap, the best places are either Peasley Moving & Storage or your local box store. However, you can get them for cheap or even free if you are willing to put in some legwork. Most of the convenience stores get these boxes on a regular basis and they have no need for them after they receive their packages. They will be willing, most of the time, to part with them for some small recompense, or even free.
After the boxes are sorted, you will also need markers and possibly labels. The markers are especially important, you want them to be waterproof and of decent quality. Don't simply go for the cheapest markers out there as their writing can easily get blurred during transportation. Get the quality stuff and never worry about your labels being illegible again. You will also need some tape for the boxes. When it comes to the tape, you can either get several colored variants or clear ones, depending on the system that you want to use.
Color-coded system
And speaking of labeling systems, and looking for an easy way to make your moving easier, color-coding is a great way to organize your moving boxes. You can use both the colored markers and the colored tape to make the boxes recognizable at a glance. The idea is to simply choose a color for a specific location in your new home. Let's say that you have 6 locations like the bathroom, living room, kitchen, and so on. You will simply choose six different colors for your system. Every box that goes to a specific room gets labeled with a corresponding color. This is great if speed and efficiency is your goal on moving day. You and your movers will be able to simply look at what the color of the box is and take it to its designated location. Simple as that.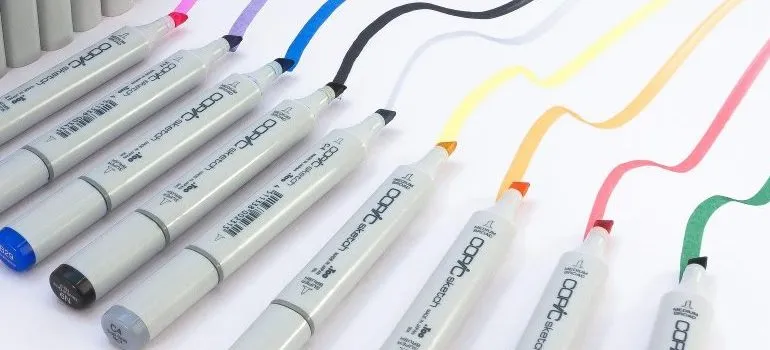 You can use either the colored markers or the colored tape, or even both, for this purpose. Make sure that your writing and your tape is easily visible and that you don't cover the boxes with something else, which would make the labeling obsolete. It would be a shame that all your hard work goes to waste, wouldn't it?
Numbering system
Another great way to approach the whole labeling organization is to use a numbering system. This system is especially handy if you have a lot of moving boxes that will go into a specific room. For maximum effect, you can combine this system with the color-coded system. They are perfectly complementary to one another. You can also use this system as a stand-alone system if you so wish. There are many ways that you can go about this but the most simple and effective one is to write down the location and a number on each box. So, for example, your simple label will be "Bathroom-3". This system is really handy for making sure that all of your boxes have arrived and are in their designated location.
If you want to make it even easier for you to unpack, what you can do is to create an "inventory list" and apply the numbering system there, as well. Give each item a number, depending on which box it goes into. This way you will know where everything is, without needing to actually open the box. It will really come in handy. There are even some online label templates that you can use to make this process even easier and boxes prettier.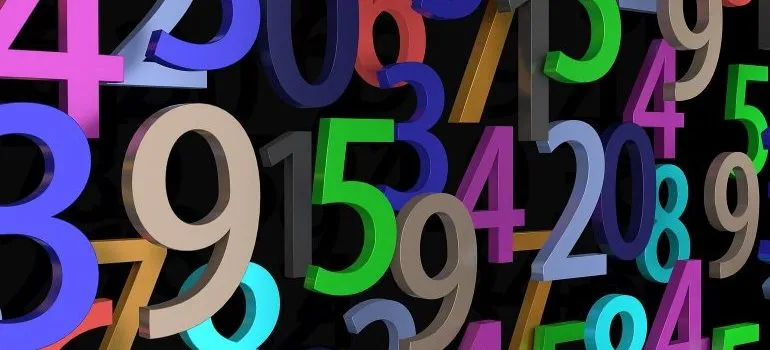 Labeling your moving boxes to help your movers
Your movers are people, too. They can definitely make good use of any help that you can provide. If you do a great job of labeling your moving boxes, it will ensure their maximum efficiency. For example, if you've provided them with a document that lists how many boxes go to each room and clearly labeled the boxes, it will make it really easy to figure out if everything is there. For relocations that might take several trips back and forth, this might be invaluable, especially if it is a long-distance relocation. All in all, there will be less room for mistakes, and handling of the boxes becomes much easier if the labeling is good. It is not a lot of time for you and it can make a big difference once the moving day comes.

Everyone from the packers to the movers were awesome! They were all very professional and showed up when they were supposed to. would definitely use them again.
Let our team put together a comprehensive moving plan for you. Complete our simple free quote form or contact us at 1-208-375-0961.