4 Ideas for Making Moving Easier
When you decide to move away, you are probably thinking about going about this business in the simplest way possible. This is, indeed, the direction in which you should look to take your move. While it may sound pretty straightforward, this is not a simple feat to accomplish. There are many variables on the way to simple relocation. So, you are going to have to pay attention to various aspects of moving if you are looking to make moving easier. As professionals in the field of moving, we know how difficult this can be. Also, we know that many people tend to take their moving for granted. Thinking that all that you need to do is to pack and sit is the kind of thinking that is not going to successfully take you to the finish line! Therefore, we would suggest sticking with us today to learn how to move with ease.
What not to do when preparing for moving
Feeling relaxed about your upcoming relocation is a good state of mind to be in. However, being too relaxed is something that you should avoid.
There are too many people who take their move insufficiently seriously. So, once the moving day comes, they realize that they are ill-prepared for the whole process.
This is exactly the kind of situation that you should not find yourself in. Instead, you should take your Boise moving very seriously. Prepare for it well and be as serious and detailed about it as possible. This way, you will not be finding yourself in a situation to watch your move slipping away from you.
How to make moving easier
There are many components to a moving process. As you may expect, many of them require careful planning and consideration in order to see the move through with ease. Therefore, we are going to take a look at the most important things that you can do to make moving easier.
They are the following:
Plan thoroughly
Invest in the moving materials
Learn how to properly and safely lift heavy items
Hire trustworthy movers to help you out
Now, let's take a closer look at these measures.
Plan thoroughly
The first step towards an easier relocation lies in careful planning. All of the issues that may arise on the journey to your new house, apartment, or office can be prevented if you dedicate your time and plan thoroughly. Still, what does this mean?
Planning thoroughly means that you should start preparing your move the moment you decide where you are moving to. Firstly, you should come up with a list of tasks that you need to finish before the moving day comes. Then, divide the tasks into sprints or segments. Each segment should have a designated time for completion.
As time goes by, you should revise your performance. If you realize that you are falling behind on the schedule of Eagle moving, you should revise your moving plan. Reschedule the ones that you have not had time to finish. Also, make sure to find the reasons that held you from completing those tasks. Knowing them will help you plan better in the future.
Invest in the moving materials
The next step in the right direction is the investment in the right moving materials.
Moving supplies are the only thing that is going to keep your belongings from suffering damage in the moving process. Therefore, it is important to have proper moving supplies on hand.
When choosing which ones you are going to buy, you should, firstly, carefully examine your load. The last thing that you would want to do would be to buy moving supplies that you are not going to be able to use when packing.
Lastly, do not trust anyone who would tell you that moving supplies are something that you should not be buying and that you can equally successfully improvise. While improvisation is often encouraged, it is not the path that we would recommend taking. Not being able to use your belongings after the Nampa relocation does not sound all that attractive, right?
Learn how to properly and safely lift heavy items
Moving is a process that is physically very demanding. It requires lifting and carrying loads of heavy items. In the case that you are looking to relocate your office or business in general from a city in Idaho to a different state, the lifting part very important.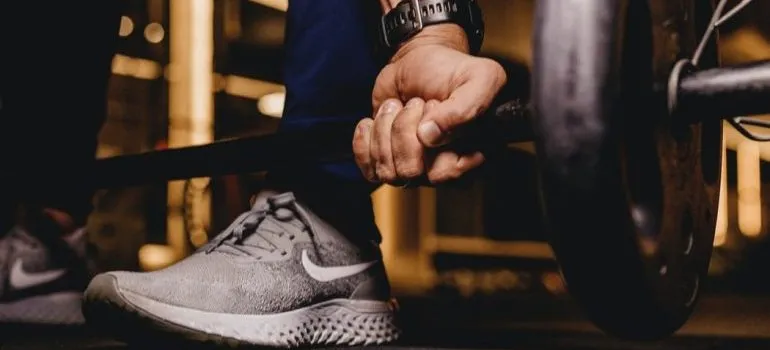 Therefore, to make moving easier and to stay healthy after, you should learn how to lift heavy items properly. This is something that the majority of people who go to the gym will know how to do. However, if you are not among them, you should seriously consider this activity. Not only will you learn something new, but it is going to improve the general state of your health. And who knows, you might as well end up liking it.
Hiring trustworthy movers will help you in making moving easier
Lastly, for today, we would like to suggest obtaining help from trustworthy movers. This is, after all, the best path to making moving easier.
Professional movers are great! Not only do they know how to lift properly, but they also have the knowledge and tools to pack your items the right way. With such help just a phone call away, you should not waste any more time. Instead, you should go ahead and call your preferred movers. Let them know what your needs are and decide when they should come to help you out.
Conclusion
There are many paths to making moving easier. It is your choice which one you are going to take. Today, we have outlined some of the most popular ones. In the case that you would like to suggest something we missed, please make sure to comment below!

Everyone from the packers to the movers were awesome! They were all very professional and showed up when they were supposed to. would definitely use them again.
Let our team put together a comprehensive moving plan for you. Complete our simple free quote form or contact us at 1-208-375-0961.