Creating a moving checklist – how to do it?
The moving process can be quite a complicated affair. You definitely want to organize your efforts, in order to better manage your time and energy. One of the best things, apart from hiring Idaho movers to help you with your relocation, is to simply create a moving checklist. Creating a moving checklist is not that difficult, once you know what should be on there. However, if you are going through the moving process for the first time, you may need some assistance.
And that is what this article aims to accomplish. We will try to give you all the necessary information that you might need in order to create a perfect checklist! But let's see first:
Why is creating a moving checklist important?
Depending on your situation, a moving checklist can be anything from "nice to have" to "absolutely essential". This is a small document that will have all the things that you need to do on it. You will simply check off each task as you accomplish it. This organizational aid can be a lifesaver if you have too many things to take care of. All in all, if you are only moving a small number of items, and are moving across the street, you probably don't really have to worry about a checklist. Even then, you will benefit from reminders that the checklist can provide. Such as remembering to transfer your utilities and the like.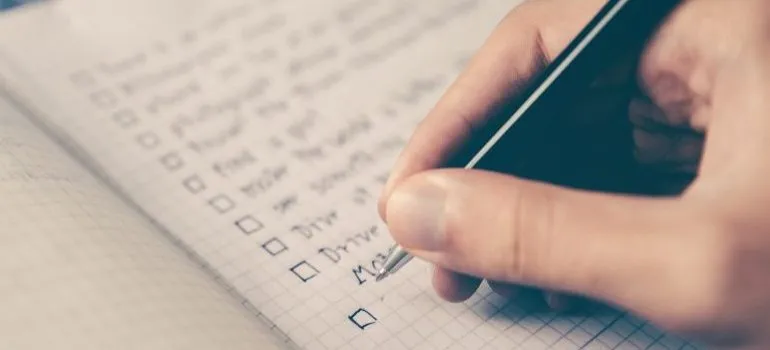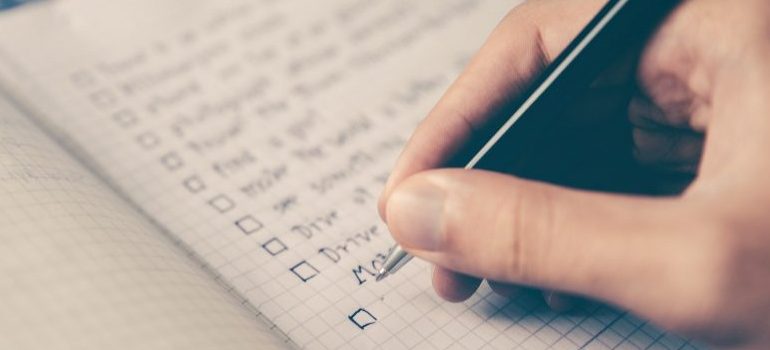 Having a moving checklist will help you immensely for larger moves. Depending on the number of tasks that you need to accomplish, you can customize it even further to your liking. Think like adding timestamps for time-sensitive items, for example. Now, when the importance of the checklist is stated, let's see:
How to create a moving checklist?
Here are several simple guidelines to help you create the perfect checklist:
First and the most important step – Organization
Get rid of unnecessary items – Declutter
Another important step while creating a moving checklist – Gather high-quality moving boxes and supplies
Transfer utilities
Ask friends and family for help
Hire a professional moving company
First and the most important step – Organization
You will need to really utilize your organizational skills first. Before writing anything down, you need to figure out what exactly are the tasks that need to be taken care of. And when. Once you figure this out, you will be able to create tasks that are clear and concise. You will also have to figure out what kind of moving services Boise ID you want from your movers. The organization is a critical part of the whole moving process. If you don't know or are unsure, contact your movers and ask their advice. They know all there is to know about moving and will be happy to share their knowledge with you.
Get rid of unnecessary items – Declutter
The first thing that you need to put on your list is decluttering. Make sure to divide this task into sections and do one thing at a time. Your checklist needs to reflect on how difficult this process will be for you. If you don't have to declutter a lot then you have nothing to worry about. However, most of us have a lot of items that we are unsure about whether to keep or not. Give yourself plenty of time to figure this out. Make sure that your checklist reflects your choices.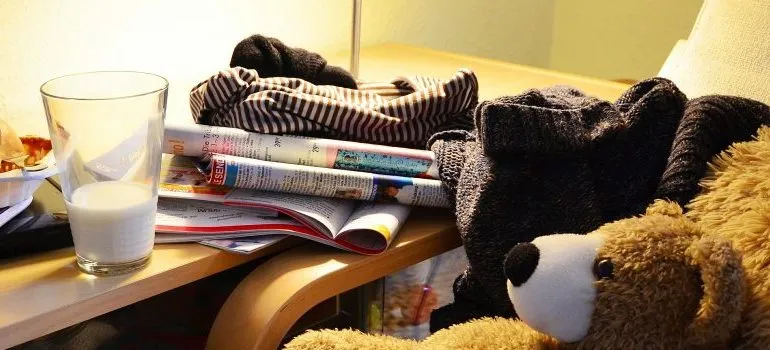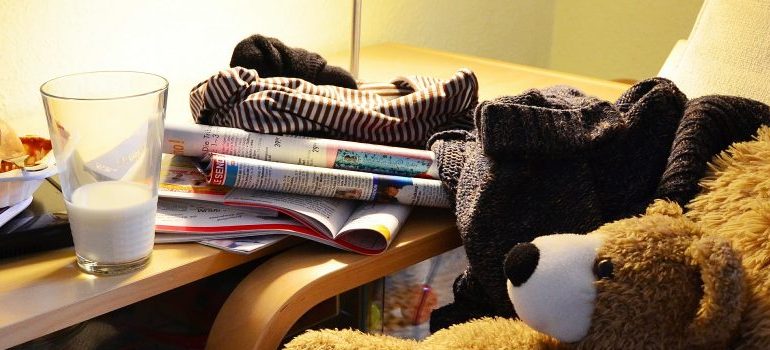 Another important step while creating a moving checklist – Gather high-quality moving boxes and supplies
You will also need to gather moving supplies such as moving boxes and moving materials. Your checklist needs to have this written down. Simple as that. If you want to save some money on these items, you may want to search for cheap moving supplies either online or at your local stores. Your local stores will most likely have boxes that you can use for moving which they may not need anymore. When it comes to cheap moving materials, your best bet is to look at online places such as Craigslist or eBay. Make sure to include looking for these as tasks in your checklist. You can make as many small tasks as you wish. Or make one big task that says "moving supplies". Usually, more details are better but it is your checklist. Make it as you want it.
Transfer utilities
A large part of a moving checklist is for the transfer of utilities. You will want to have each utility on the list, possibly with time stamps. These tasks are quite time-sensitive and your checklist will need to reflect that. Make sure that you give yourself plenty of time to do this. There is nothing worse than arriving at your new home and figuring out that the electricity is going to arrive in the next few days because you told them late. Don't even get into this situation. Put it down on the checklist as the highest priority. Use either strong lettering or strong colors. This needs to be in front of your mind, so make sure that every time you glance upon your checklist, this is at the forefront.
Ask friends and family for help
You may also want to ask your closest to help you in the moving process. This can also be considered as a "task" and needs to be on the checklist. While doing other stuff, you may put asking some of your friends or family members "for later". And then you might miraculously think that you've already done that, for one reason or another. It happens. The best thing to do, in order to avoid that situation, is to write it down on the checklist. Simple as that.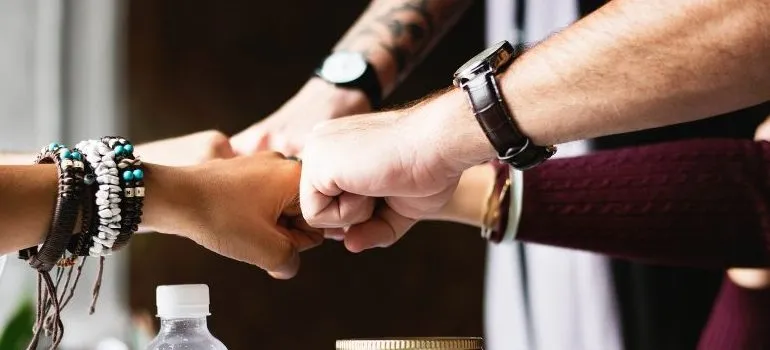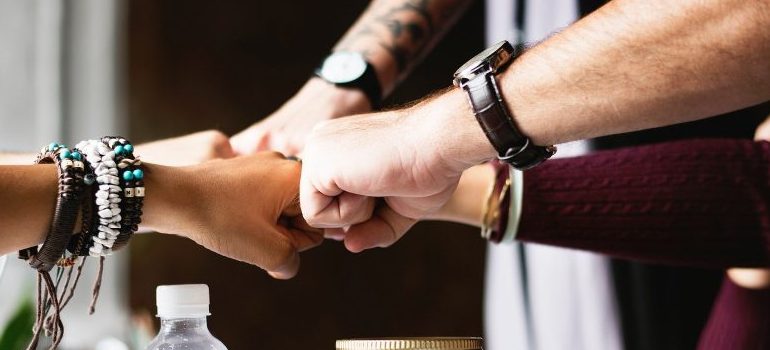 Hire a professional moving company
Finally, even if you have everything written down in the checklist, the greatest help that you can imagine comes in the form of moving companies. They will make your move so much easier. In fact, doing a long-distance move without the help of long distance movers Boise, for example, is something that will push you to your limits. There are many great reasons why a vast majority of homeowners choose to go with moving companies.

Everyone from the packers to the movers were awesome! They were all very professional and showed up when they were supposed to. would definitely use them again.
Let our team put together a comprehensive moving plan for you. Complete our simple free quote form or contact us at 1-208-375-0961.