Tips for shipping your office inventory from Boise
Relocating an office is easily one of the biggest moving challenges you can face. It involves dealing with bulky, often delicate equipment, paperwork, and supplies. Besides that, you have the logistics and planning of the whole process. Finding reliable movers, figuring out your budget, as well as managing your workflow at the same time. All of this requires precise planning, good teamwork, and flawless organization. And, although it may seem difficult and overwhelming, you don't need to worry. Shipping your office inventory from Boise can be quite simple if you team up with one of the best Idaho moving companies! We are here to provide you with a few useful tips, which will definitely come in handy during the planning stages, and the moving day itself. With our help, your office inventory will arrive to your new address safely, and you'll be back in action before you know it!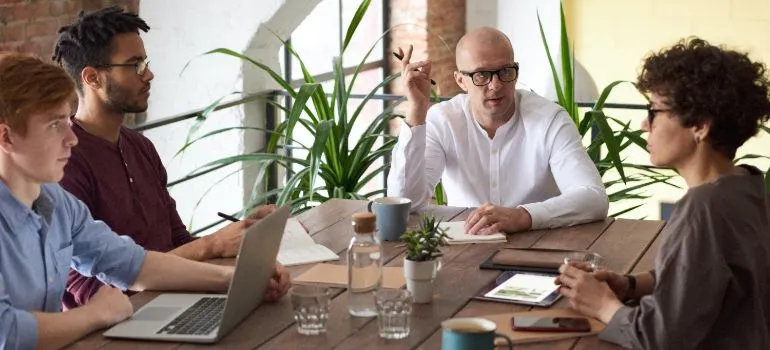 Delegate different tasks to company members to speed up the shipping process
It goes without saying that shipping office inventory isn't a solo project. With that in mind, consider asking your work teams and employees for help in order to speed up the process. One portion of your crew could put together the inventory list, while another searches through looks for the most reliable freight companies Idaho can offer. It is also wise to delegate tasks based on the specific skills of your teams. If you have employees skilled in the IT department, you can task them with carefully packing your work computers and other equipment. The administration can sort and pack your paperwork for shipping. Just make sure to be perfectly clear on all of the tasks and their deadlines. If you organize your preparation process, you avoid the risk of damaging your inventory and working in a rush. This, in turn, prevents downtime which can be detrimental for a business.
Shipping your office inventory from Boise is easier with professional help
A great way to reduce the amount of work you and your employees have to go through is by hiring professional movers. A team of office movers can bring the supplies, pack your inventory, and safely transport it. What would normally take you hours to do on your own is a part of the routine for them. So, if you want to ensure maximum speed and safety for your relocation, this is the way to go. Certain companies offer additional perks such as business storage, which allows you to safely keep your inventory at a remote location. One thing to keep in mind is that professional movers are highly sought after. This is especially true during summer, which is the peak of the moving season. So, make sure to schedule a good company ahead of time and avoid the rush.
A detailed inventory list will help you remain organized
No matter if you go for a DIY approach or hire moving professionals, making an inventory list is a must. It allows you to always be at the top of your game, and have all of the information about your move in one place. Your list should contain a rundown of your entire office inventory, together with its quantity and condition. In addition, it should have a separate list of any supplies or paperwork you might need in the future. A checklist like this is valuable even if you decide to hire movers for the job. They will be able to give you a moving quote based on your list, which will allow you to plan your budget with ease. But, more important than that, it will ensure that none of your items are lost or damaged in the process.
Carefully pack your office inventory before the shipping process begins
When it comes to shipping your office inventory from Boise, good packing is crucial if you want to see success. The various devices, machines, and supplies in your office are vital for your daily work, and should thus be handled with care. The last thing you want is one of your computers or server racks being damaged in the process. It will not only cost you money but potentially slow down or delay your workflow. As we already mentioned, hiring moving professionals is a safe option that saves time and money. But if you want to handle the packing together with your employees, you'll need a good strategy. Some of the vital packing tips to keep in mind are: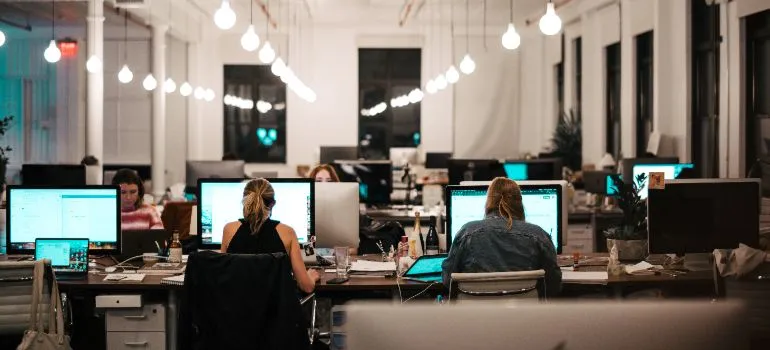 If your office furniture can't fit through the doors or inside of a moving truck, disassemble it.
When packing electronic devices, carefully unplug them and place them in boxes with added padding.
Make backups of your computer data and store them on a Cloud service or a portable hard drive.
Sort your paperwork and documents into labeled binders to ensure nothing gets lost.
Remind your employees to pack any personal belongings in advance.
Prepare your new office location in advance
One of the most important goals of an office move is trying to minimize or completely avoid downtime. Not only does it consume valuable work hours, but it can also create a significant financial impact. To counter this, you must make sure that you can get back to work as soon as the move is over. Before shipping your office inventory from Boise, you should organize your new work space and make sure everything is ready. Electricity, water, and internet access should be prioritized, as they are crucial for work. Power strips, as well as internet and phone cables, should be in place and ready for the arrival of your inventory. This way, you can immediately place down your furniture, connect your work equipment, and get right back to work. After a swift and secure move like this, you'll be ready to plan your future business successes in no time.

Everyone from the packers to the movers were awesome! They were all very professional and showed up when they were supposed to. would definitely use them again.
Let our team put together a comprehensive moving plan for you. Complete our simple free quote form or contact us at 1-208-375-0961.