Tips for saving money while moving
Are you getting ready for your relocation? While this can be one of the best things you ever do for yourself; it can also be pretty darn expensive. After all, if moving was cheaper – people would do it all the time! Don't worry, however; with the right attitude and enough forethought, saving money while moving is perfectly plausible. And the best Boise moving and storage company is going to show you how to do it!
Creating a budget for saving money while moving
If you want to succeed in saving money while moving, one thing is clear; you're going to need to plan out your relocation thoroughly. And the reason for that is pretty simple. Once you get into all of the various details of moving, you will realize that this process can be quite costly. Sure, moving to Idaho may seem cheap at first; but once you factor in all of the various small costs that you need to deal with – they add up to a pretty penny. Considering that, you need to get a handle on the expenses right away; from the very beginning and the early planning stages.
First of all, you should consider all of the different chores and tasks that moving will require of you. Some of them cost money, and some of them don't. And the ones that do definitely have varying expenses. So, make a list of all of the things that will cost you something. That's your maximum moving budget – does it fit your personal finances? Even if you can afford all of that, chances are that you can cut down on these costs if you play your cards right. And that's precisely what we'll proceed to teach you how to do!
Find an affordable moving company
One of the biggest expenses you'll face in the process of saving money while moving is your moving company. And yes, you could try to move by yourself; but that's something we definitely don't recommend. At the end of the day, such a move is just more trouble than it's worth. Believe us, the last thing you want is to take care of every single detail of the relocation by yourself. Instead, hiring a moving company will alleviate most of the concerns that come with moving; the only trouble is, such services can be expensive if you expect a certain level of quality.
However, Peasley Moving & Storage offers top-notch moving services and the best self storage Boise has precisely because of that! You will find that our company is more than prepared to deal with any sort of moving task – without burning through your personal finances!
Get rid of unnecessary stuff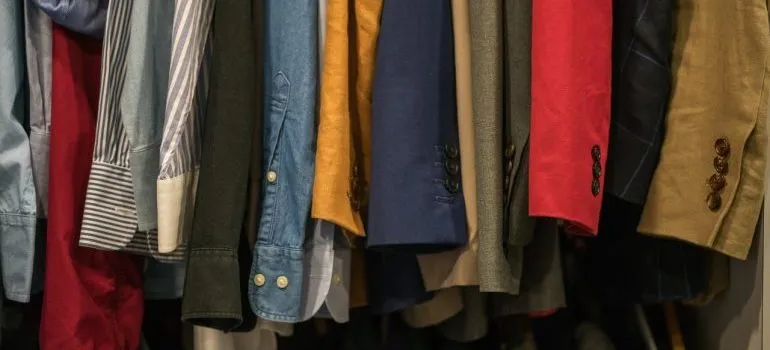 Now that you've chosen the best movers for the job and you've got your moving budget in hand; the next step towards saving money while moving is making the relocation cheaper. But how can you do that? Well, as you might know already – moving companies tend to form their prices based on the weight or volume of the stuff that they're transporting.
So, the more things you're moving – the bigger your price will be, and saving money while moving will be more difficult. You can probably already see where we're going with this; if you want to have a lower price for your move, you will have to get rid of some of your items. And let's face it, that's nothing too terrible when you think about it. After all, could you truly claim that you've got no excess items that you don't really need? And there are plenty of different ways to remove unneeded things in a productive way too!
Organize a garage sale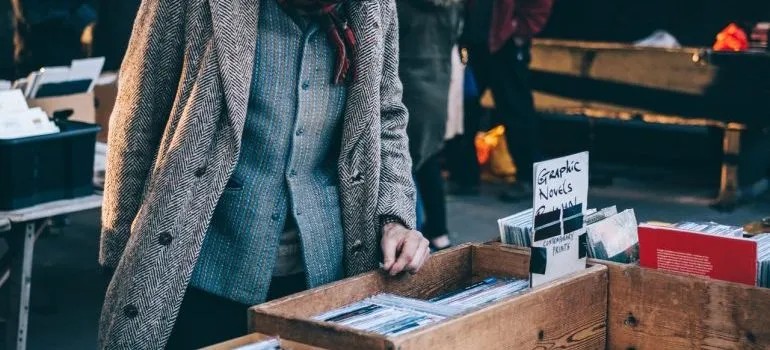 Not all of the stuff that you're keeping in your home is useless just because you don't need it. In fact, we bet that plenty of them could fetch a pretty penny as well. Considering that, we're going to recommend that you organize a garage sale. There's a chance that this has crossed your mind already; plenty of people do that when they prepare to move. Considering this, start calling up your friends and family; you can also promote this by putting up posters around your neighborhood. Soon enough, you'll be on your way to saving money while moving. Not only will you have fewer things to relocate but you will also have a tidy little profit from the sales! 
Donating and discarding
Once you've sold all of the most valuable items that you own and you don't need; there is still some work to be done if you're keen on saving money while moving. Let's face it – if there are things that nobody wanted to buy, and you don't need; you can probably do without them. In that case, simply throw them away. Or, if we're talking about something recyclable – drive them to your local recycling center. On the other hand, if you know of any nearby charities; go through all of this stuff first and see if there's something you could donate. That's an even better way to lower your moving expenses because it provides value to someone else as well!
Wrapping Up
As you might have gathered, saving money while moving isn't the easiest thing in the world. But with some effort and will, it's perfectly possible. You just need to assess your household realistically, while being prepared to get rid of things that you won't actually need. After that, it'll be smooth (and affordable) sailing to your new home!

Everyone from the packers to the movers were awesome! They were all very professional and showed up when they were supposed to. would definitely use them again.
Let our team put together a comprehensive moving plan for you. Complete our simple free quote form or contact us at 1-208-375-0961.