Tips for packing toys for transportation
When relocating, there will always be items that are challenging to pack. Toys fall into this category as they have unique shapes and sizes, which makes packing them a daunting task. And then, there is their value to consider, since most toys today can be costly. Therefore, you will want to make sure that such toys survive the trip unscathed. When packing toys for transportation, the most important thing to have is the right containers. But if you want to make the process as simple as possible, you can also hire one of the oldest and best Idaho moving companies to pack your toys for you. Although it will cost you a bit, this is your safest bet. However, if you want to do it on your own, this article is going to have all the information that you require!
Useful tips for packing toys for transportation
Here are our top tips for packing your toys in an orderly and safe manner:
Sort out all the toys
Choose the right boxes when packing toys for transportation
Pack toy "collections" and collectibles separately
Use bags to pack soft toys for transportation
Label all boxes by room
Hire professional mover when packing toys for transportation
Obviously, there are some additional steps to your packing process such as obtaining packing materials and supplies, etc. while following these tips will allow you to have an easier time of it. Just remember that you need to search for movers Eagle ID as soon as you can to save yourself time and money. As with everything else in life, it is better to do it ahead of time.
Sort out all the toys
The first thing that you need to do is to categorize the toys. You are going to be placing toy cars and robots on one side, stuffed animals and dolls on another. Basically, try to separate all of the toys into categories. Now, you have several ways of doing this. First, you can create a category of "large toys" and simply cram all the bulky ones into it. However, you can also distinguish between toys by type.
For example, "beach" toys can range from small items to quite large. But the important thing to remember is what you are going to do with the boxes once they arrive at your new home. Will you take them into one of the storage units Boise has to offer? Or will you get them out of their boxes, ready to be used straight away? The answer to these questions will drive your categorizing effort.
Choose the right boxes when packing toys for transportation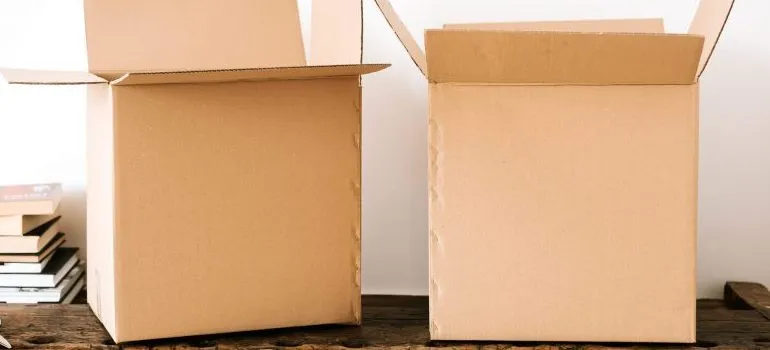 You are going to need plenty of different-sized packing containers. Regular cardboard boxes are all good and fine, but some toys require special containers. Plastic bins are great for containing any toys that have liquid parts, or that can be ruined if they come into contact with liquid. But no matter what container you choose, you are going to want to pad the box with packing materials as well. If you want to save time while packing for moving, consider these things ahead of time. Choosing the right boxes will make your efforts a lot easier, after all. You don't need to utilize only boxes, though. There are various containers that are suitable for the purpose and you might want to consider them, too.
Pack toy "collections" separately
If you have a toy collection, which means that there are multiple toys that adhere to the same theme, you will want to pack them separately from others. After all, these collections can be worth large sums of money one day, and it is in your best interest to preserve them to the best of your ability. If you have some of these valuable childhood toys, you might want to consider their safety while packing them. Of course, take great care with each item from the collection, even if you have to wrap all of them individually. In fact, doing this is the best way to go about it. Give every single piece the attention it deserves.
Use bags to pack soft toys for transportation
When packing softer toys (e.g. stuffed teddy bears) you don't really need to use boxes. You can simply pack them inside bags, as their softness makes them all but immune to shock and other items. You can even use some of these bags to fill the spaces in some of the moving boxes, as well. But the main thing is that it is a lot more convenient to transport your soft toys this way. Put them into bags of various sizes and you will not need to worry about them.
Label all boxes by room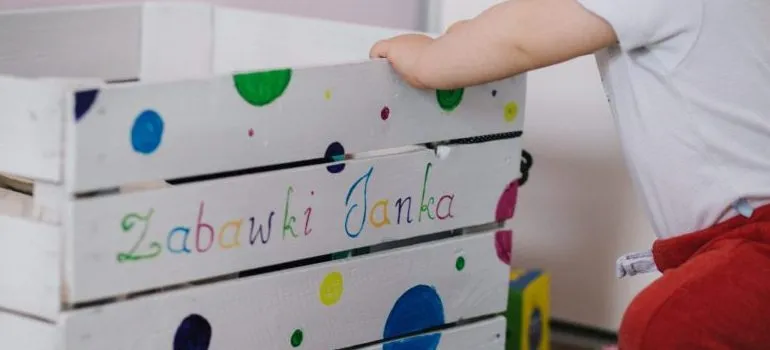 What can be more work than packing toys? Unpacking them. If you don't want to waste time figuring out what toy goes where – you will want to label all the moving boxes accordingly to what room the contents inside were taken from. That way, it will be a lot easier to figure out the new place for each individual item, including toys. So, whenever you are packing a room, make sure that all the boxes are labeled the right way. This will make the whole unpacking process a lot smoother.
Hire a professional mover when packing toys for transportation
But if you don't really want to dabble in any toy-packing, you have a simple option. Hire professional local movers Boise to do it instead of you! They will bring their own materials and equipment, all you need to do is point them toward the toys. It is a service that can cost a bit, true, but if you can make more money in the time it would take you to pack everything, you may even stand to be at a profit! But the fact of the matter is that hiring packing services is the greatest convenience that you can purchase.

Everyone from the packers to the movers were awesome! They were all very professional and showed up when they were supposed to. would definitely use them again.
Let our team put together a comprehensive moving plan for you. Complete our simple free quote form or contact us at 1-208-375-0961.