Tips for moving without damaging your home
Both your old home and your new one deserve care and respect. Unfortunately, damaging your property is not an uncommon thing during relocation. It seems as if moving without damaging your home has become rocket science, but we know that there is no reason for you to make your peace with damaged property. Of course, the best and the safest way to have a trouble-free move is by hiring some of the best moving companies Boise. But even if you have full-service movers by your side, you still have some work to do. We here at Peasley Moving & Storage have prepared a few essential tips that will help you protect your property during every stage of relocation.
A few ways of moving without damaging your home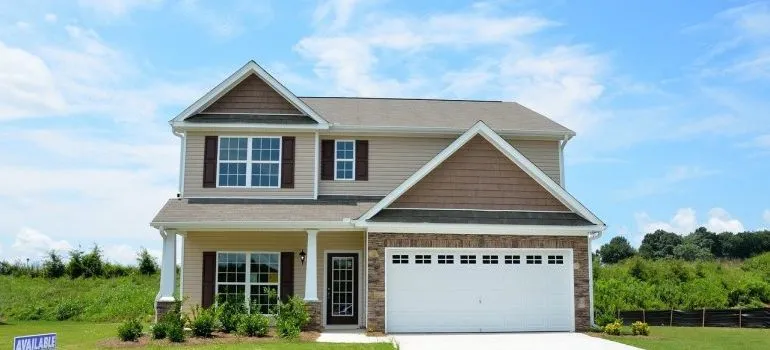 Perhaps you have been through a couple of local relocations in Boise and you've always ended up with damaged property/items. Maybe it's the people in your vicinity that have had a negative experience. But just because you have heard of a couple of bad experiences doesn't mean that you have to experience one for yourself. With our tips and tricks, you'll be able to relocate without damaging any part of your home.
Start by covering your floors
The floors in your home are the area that's most susceptible to damage. With all the heavy furniture that's going to slide over the floors, it's safe to say that a lot of scratches and dents could result as a consequence of your move. It doesn't matter whether you are moving by yourself or are working with top-notch Idaho international movers – you need to do your job when it comes to covering your floors. You can make sure your floors stay safe in one of three different ways (these are just our suggestions):
Moving blankets – place moving blankets over hardwood floors in your home. They will prevent any damage when sliding heavy furniture across the floor which you are bound to do.
Flattened boxes – your moving boxes can have a couple of different purposes. Flatten the boxes and place the cardboard directly on your floors. Create a safe path for you and your movers that will be paved with cardboard boxes.
Plastic covering – place plastic coverings over any area with carpeted floors. This investment is important as it will protect your carpets from any dirt stains that are inevitable during relocation.
If you have hired the best movers Nampa ID has to offer, you can discuss floor protection with them and they will offer cost effective solutions to help ensure your floors remain safe throughout the moving process.
Cover your walls
The second thing that's most likely to get damaged during your residential relocation in Boise is your walls. While all walls will be susceptible to damage during relocation, there is one particular area that seems to be in the greatest danger. Namely, if you have any narrow hallways or rooms through which large pieces of furniture need to pass, then you can rest assured that some scrapes or dents are bound to follow. But that's only if you don't take any measures of precaution. Moving without damaging your home is best accomplished when you cover your walls with some sort of protective material.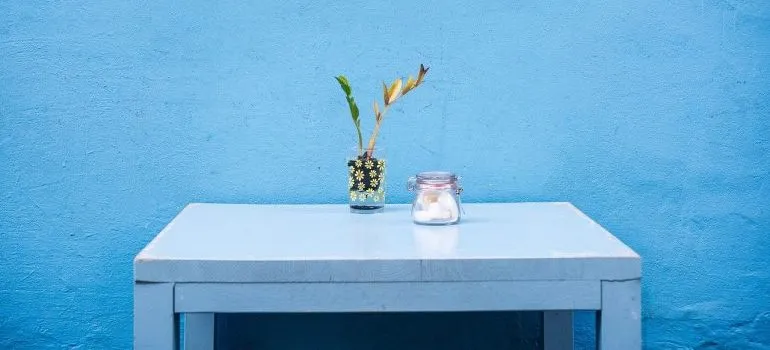 You are always free to use whatever you like in order to achieve this purpose. But if you are not sure what you could use, we will be happy to help you out. Our suggestion is for you to hang drop cloths over those walls that seem to be in the danger zone. Once again, this zone includes any walls in narrow rooms that are filled with large or heavy items.
Use specialized equipment
Every household has certain items that are too heavy or massive in size. It's clear that the relocation of such items is a real nightmare – but it's also a real threat to the safety of your property. The good news is that you can always use specialized moving equipment in order to relocate those items in a safer and easier way. Items such as moving dollies, moving straps, and furniture sliders will let you slide your items across the floor in a safe and controlled manner. Not to mention that the use of these pieces of equipment will help you avoid a plethora of moving injuries, such as different back injuries and sprained ankles. After all, your safety is always more important than anything else.
Disassemble the big pieces
Why would you even carry heavy furniture across the room and risk something falling out of your hands when you can most often disassemble the piece? Most furniture items can be disassembled into smaller parts. This goes for beds, dressers, dining tables – you name it. If you want to make your relocation easier on everyone involved, then you might as well disassemble all the big pieces. This will be a mandatory step if you want to succeed in moving without damaging your home.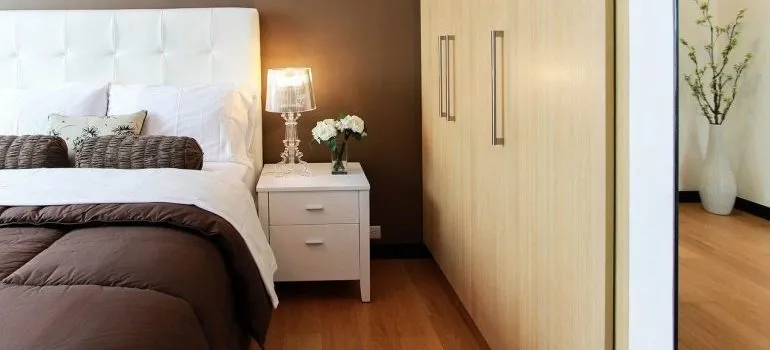 Just remember the process. You will have to reassemble the pieces once you arrive at the new address. It might seem like a difficult thing, but we fully believe in your abilities and know that you will pay sufficient attention.
Move without damaging your home by being creative
In reality, there are so many things you can do if your goal is to keep your house damage-free. From clearing the path from the rooms to the truck to preparing your appliances, whether or not you succeed in moving without damaging your home depends only on you. Don't be afraid to think outside of the box, as that's the recipe for success. The perfect solutions are somewhere inside your brain – you just have to find them.

Everyone from the packers to the movers were awesome! They were all very professional and showed up when they were supposed to. would definitely use them again.
Let our team put together a comprehensive moving plan for you. Complete our simple free quote form or contact us at 1-208-375-0961.