Tips for avoiding moving brokerage companies
There are many different types of movers – local, long distance, interstate, international, full-service, white glove, and more. But there are also movers who are not actual movers at all. Some moving companies don't offer moving services themselves but rather outsource the actual labor to other companies. In the business, these are known as moving brokers. So what is the real difference between moving brokers and a full-service moving company like Peasley Moving & Storage ID? Why is avoiding moving brokerage companies and opting for hiring movers directly in your best interest? And more importantly, how can you avoid moving brokers in favor of real moving companies that are not only licensed and certified but also trained and dedicated to exceed your expectations?
What do moving brokerage companies do?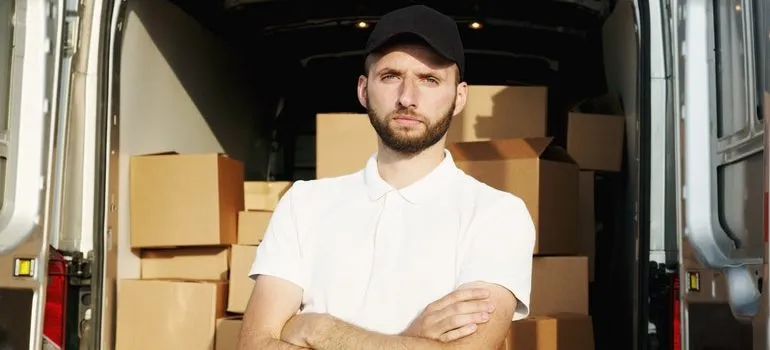 Moving brokers are the middle man between you and your movers. They communicate with you, provide you with an estimate, and book and schedule your move. But they don't actually provide the service. Instead, they contact a carrier in your area and that moving company is then responsible for actually helping with your relocation. So if you're moving to another country and you opt for a broker, the door to door international shipping is performed by a different company from the one you are actually in contact with. The broker essentially acts as your booking agent.
Why is avoiding moving brokerage companies a good idea?
Moving brokers claim to offer many benefits to those who hire them. They'll get you better prices, negotiate on your behalf, offer a wide range of services beyond the standard, and make sure your move proceeds as planned even if their original moving company of choice isn't available by contacting another mover. If it sounds too good to be true, that's because it is. The truth is that moving brokerage companies regularly provide low-ball estimates and work with unreliable movers. You end up paying way too much money for low-quality service that you can't trust. So when you need reputable freight shipping Boise solutions, it's better to find a company that offers the service and contact them directly.
A guide to avoiding moving brokerage companies
On the surface, most moving brokers look much like regular movers. They'll use moving-related business names, list moving services as their own, and offer online estimates the same way any moving company would. Some may even leave out the fact that they're brokers and only list this information where they know you won't look. So, how can you tell brokers apart from actual professional local movers Boise?
Check the company's license
The most reliable way to find out what services a business in the moving industry really offers is to check what the company is licensed to do. The Federal Motor Carrier Safety Administration manages a database of all moving companies with permission to operate across state lines. Since this includes most movers and moving brokers, all you need to do is to run a check on the company you're considering. The best way to do this is using a DOT number which most legitimate companies display on their website; if you can't find a DOT number, simply contact the company and ask for one. Those who have nothing to hide should have no problem with helping you run a background check.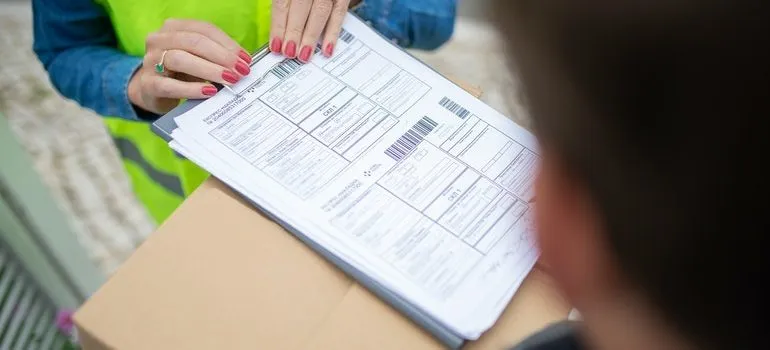 The company's profile on the FMCSA website will tell you everything you need to know. If they only have a broker's license, avoid them. But don't end your search there. If the moving company is legitimate, check what services they are allowed to perform. Not all moving companies have the same repertoire of services. So if you're looking for something specific like Idaho international movers or piano handlers, make sure the company you're considering is licensed for those services.
Compare multiple moving estimates
One of the most effective ways brokers and scammers attract people is with affordable moving quotes. The problem, however, is that they deliberately provide dishonestly low estimates. That is how they get you to hire them. Then, when the time comes to actually pay, your bill is suddenly a lot higher. To avoid this, you need to know what standard prices for a move of your type and caliber are. So get in touch with a few different moving companies. Most of them will probably offer free estimates that you should take advantage of. Collect quotes from at least five (if not more) moving companies. Then, compare their prices.
You should notice a pattern. Most estimates will fall within a relatively narrow range. For local moves, the difference shouldn't be more than a few hundred dollars. For long distance, interstate, and international relocations, price differences may vary within a range of $1,000-3,000, depending on what is included in the estimate and whether you are getting any discounts. But if there is a company with a drastically lower price estimate, you should be wary of them. It's likely that they're a broker or a scammer; either way, they're low-balling you.
Read reviews and complaints online
Possibly the best way to find out what a moving company is really like is to take a closer look at previous customers' experiences. Even if moving brokers try to hide the nature of their business, their customers won't lie – especially if they had a bad experience. Don't just read the reviews on the company's own website either. They may be moderating comments or even posting fake reviews. Check out review websites like Better Business Bureau, MyMovingReviews, Yelp, and the like. Here, you will even find official complaints because brokers will almost certainly not have a clean record.
Choosing trustworthy movers is the best way to make your relocation easier
Some people end up having a good experience with a moving broker. They have the good fortune of coming across a reputable broker or they simply luck out and are paired with a good moving company. But most people who use moving brokers regret it later. They have to pay more than they expected, their deliveries are late, or their movers just don't show up. That is why avoiding moving brokerage companies is your best bet. You'll save yourself a lot of stress by simply communicating directly with your movers. There's less chance for miscommunication or deliberate obfuscation. A broker doesn't offer anything special. So take the time to research movers in your are and hire them yourself without any go-between.

Everyone from the packers to the movers were awesome! They were all very professional and showed up when they were supposed to. would definitely use them again.
Let our team put together a comprehensive moving plan for you. Complete our simple free quote form or contact us at 1-208-375-0961.