Things to do before moving into a new house
Moving into a new house is always a cheerful occasion that should be celebrated. Although relocations can get stressful, they are also exciting and can bring many great things. That's why you should try your best and start the new chapter properly, by taking care of every little detail before moving into a new house. And don't worry if you are not sure how to prep your new home for the move. We, at Peasley Moving & Storage Boise, are here to help with this task. Keep reading and you will learn everything you need to know about preparing for that joyful event of moving and getting that fresh start you wanted.
Take care of the essentials before moving into a new home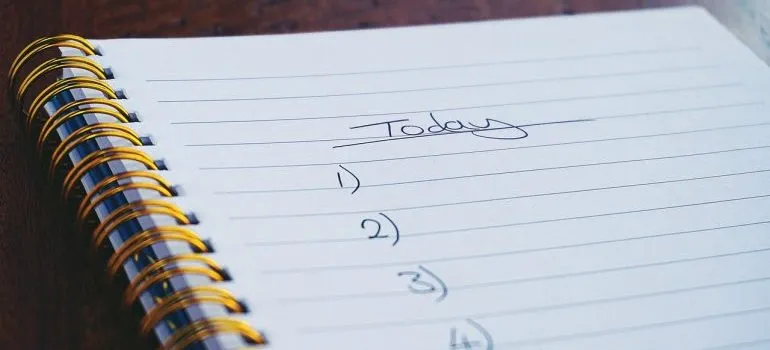 Before you start to prepare your new house for the moving day, you should take care of the essentials first. These are the things you can start taking care of as soon as you set the moving date. And, to be honest, this will probably be the most boring part of your relocation. But, hey, you need to take care of everything in order to get a simple and stress-free move. Here's what you'll have to do.
Transfer utilities on time – Do this in advance and you won't have to leave in a home with no electricity or power.
Find new cable and internet providers – This is especially important if you're working from home.
Gather all important documents – There is some pre-move and post-move documentation that you'll have to deal with before and after the move.
This part of the relocation won't be the most interesting one, that's for sure. But, at least dealing with paperwork is going to be easy since you won't have to get medical equipment shipping services or organize the relocation of some dangerous goods. Remember this when you get bored of filling out the paperwork.
Make sure your house is ready for moving in
There's nothing worse than moving into a new home that's dirty or doesn't have the bare essentials. That's why you should always make sure your new home is ready for moving in. This means you'll want to inspect your home ahead of time and write down every little thing that needs to be done before the relocation.
Also, if you're not moving into a new house, there's a big chance you'll have to so do small home repairs. In some cases, you'll even have to hire professionals if there are some serious problems around the house. If you're not experienced enough, it's always better to leave some things to professionals instead of trying to figure out how to solve the problem on your own.
Apart from inspecting the home and handling home repairs, there are some other things you'd want to do before moving into a new house. Here are some of them.
Think about the design
Relocation is the perfect time for updating the design of your home. Since all of your things will be packed in boxes, you'll be able to repaint the walls in the entire house without having to worry about ruining them. Also, if you're thinking about making some major changes, you can always place your moving boxes inside residential or commercial storage. You'll have enough room to move around and take care of all repairs.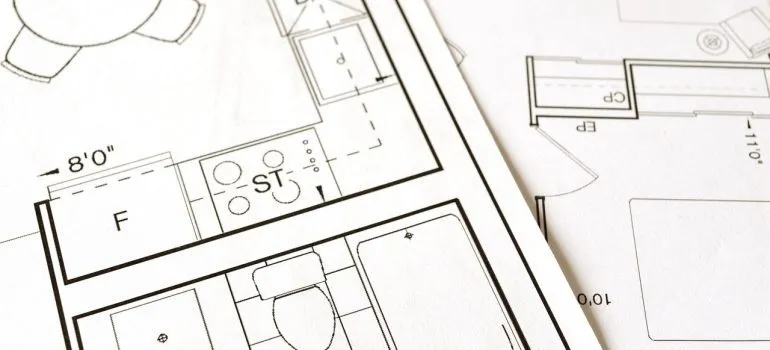 Use this chance to make a floor plan before moving into your new home. This will help you plan how you're going to decorate every room and where you'll place the furniture. Trust us, planning the interior design is way easier when you have a floor plan.
Babyproof your new home if necessary
Are your kids young? Or maybe you have a newborn? In these cases, you'll need to babyproof your house well in advance, before the relocation. Identify all spots in your home that could be dangerous for your little ones. Then, look for products that will help you make your home safer.
The same goes for pets. If you own a dog or a cat, you'll need to pet-proof your home. This is a must if your pets don't go outside. Also, use this chance to plan where you're going to keep their toys, beds, food, and other essentials.
Protect the walls and floors before moving into a new house
Do you want to move without damaging your home? If so, you need to make sure that walls, door frames, and floors are protected before your movers arrive. This is really a simple task! You just need pieces of cardboard for protecting walls, corners, and door frames. Of course, if the hallways in your new home are very wide, you won't have to cover them. You'll just have to protect corners and door frames.
For protecting floors you can also use pieces of cardboard or, even better, plastic sheeting. If you'll be moving with the help of a moving company, you can ask them to help out with this task. Many companies have moving blankets that are designed to keep your floors safe during relocations.
Clean your new house before and after moving into it
Your home needs to be cleaned before and after the move. Skip cleaning it before the move and you'll have tons of work to do afterward. Skip cleaning it after the move and you'll live in dirt and dust. That's why cleaning is a must! If you want to make this task easier, you can include your family in this process. Your kids (if they're old enough) can clean their rooms, and your partner can help with other tasks.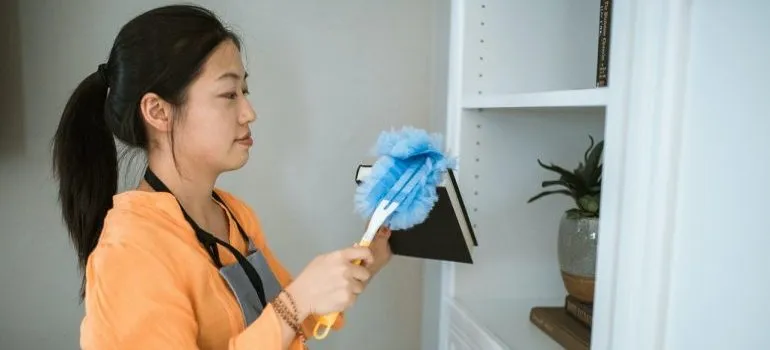 Keep in mind that you'll have to clean your belongings as well. This means that before you pack your rugs and carpets for the move, you'll have to clean them thoroughly. The same goes for other items and furniture.
Take care of your home and enjoy it
So, these were the things you need to do before moving into a new house. Once you take care of all tasks, there will be only one thing left – to take care of your home. Keep it clean, maintain it and enjoy it. We're sure you're going to spend many happy years in your new house.

Everyone from the packers to the movers were awesome! They were all very professional and showed up when they were supposed to. would definitely use them again.
Let our team put together a comprehensive moving plan for you. Complete our simple free quote form or contact us at 1-208-375-0961.