The importance of asking for a moving quote
If you are planning to move locally or long-distance, you are probably looking for a moving company that will be your moving ally. This is a smart decision to make because relocation can be challenging, so you should seek help from professional movers, such as Peasley Moving & Storage. No matter which mover you choose in the end, you must spend some time searching for the most affordable one. Therefore, asking for a moving quote is a must before you sign to hire a professional moving company. So, let's discuss why it is important to get several moving quotes. 
How to get a moving company estimate
In order to get a moving quote, you need to start looking for the best movers Boise area has. Be aware that some moving companies have different quote processes. There are moving companies that will give you an online estimate. After that, they will schedule an in-person follow-up where they will check your belongings and provide you with a more accurate quote. Some moving providers will not check in-person your belongings, but be aware that you will get a more accurate quote from the ones that have come to see your place.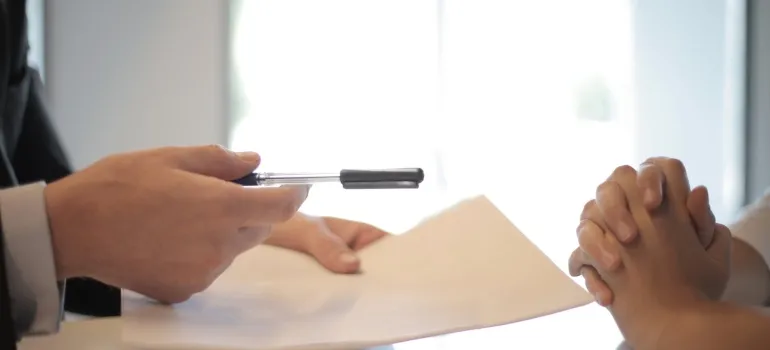 To make sure you have chosen the right moving company, our advice is to ask for at least three moving quotes. Three moving quotes should be enough to give you some perspective on the prices. Once you have the prices you will be able to spot potential red flags, like a price that is much higher or lower than the one that the competition offers.
Types of moving quotes
When you start asking for a moving quote, you will probably hear some unknown terms regarding the estimates. Therefore, you must be familiar with the terms and understand which type of moving quotes a moving company provides. You will encounter three types of moving estimates:
Nonbinding moving estimate – Nonbinding moving estimate is a type of document where the mover provides you with his guess of your moving expenses. This means that the actual bill can be different and run much higher than the estimate. At the time of the delivery, your mover can charge you up to 110% of the written quote.
Binding moving estimate – In case your moving providers give you a binding moving quote then the moving company is obliged to charge you the written price as long as nothing changes. If on a moving day, you relocate only the items listed on the inventory list and located at inventory storage Boise, then your final moving price won't be different from the binding estimate.
Binding-not-to-exceed moving estimate – This kind of estimate is the same as a binding estimate, except that there is a chance that you can pay less than the written cost in case your belongings weigh less than that is estimated.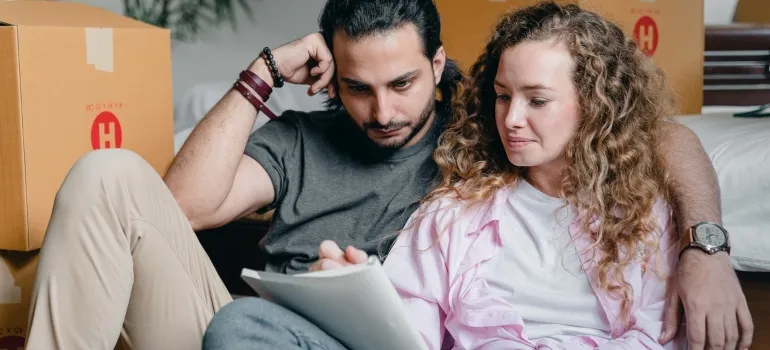 The importance of asking for a moving quote
If you want to secure a good deal and be sure you have the best moving company while moving to Idaho, you need to obtain moving quotes. There are plenty of reasons why it is important to seek moving estimates for your moving adventure: 
1. Discover your average moving cost
If you gather plenty of moving quotes, this will help you discover the fairest price in the moving business. Also, you will better understand your moving cost and find out what is your median move price for your type of relocation. Notice that the move cost is calculated based on move distance, additional moving service, etc. If you get a higher price, this may indicate that the movers are professional, experienced, and have highly improved moving equipment. On the other hand, if you get a low price, you need to investigate and discover why.  Maybe the moving company is new and trying to get more business.
2. Avoid moving scams
As we said before, by asking for moving estimates you will be prepared for the possible cost and you can compare the moving companies. This will also keep you away from moving scams, too. Once you know the median price of your move you will easily detect moving frauds. If the price is too good to be true, you will know that something is wrong with that moving company. Some dishonest moving companies will try to draw the customers with a low price and then add charges on additional services. Thus, the final cost will be significantly higher and the customer will need to pay much more than the estimated price.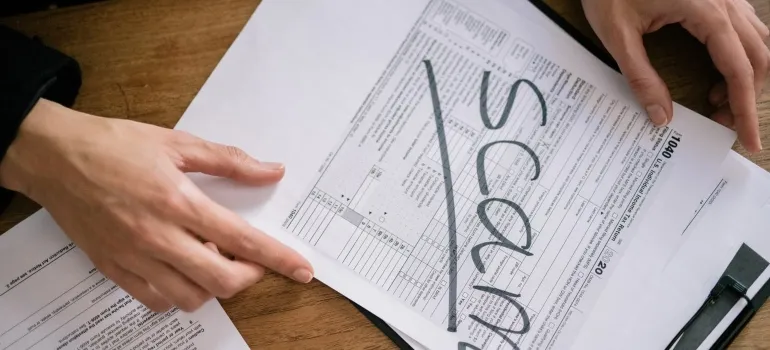 3.  Be able to plan a moving budget
In order to plan your relocation properly, you will need to plan your moving budget and costs. So, to be able to plan your moving budget you must obtain moving quotes. Once you get several moving quotes from different moving companies, you can compare them and find out the cost of your move. However, you must remember that your moving budget does not depend only on your moving cost. Remember that you will still need to pay for extra insurance, packing materials, emergency costs, and post-moving expenses.
Asking for a moving quote is the first step you should take when you want to hire a moving company. Make sure you know what kind of moving estimate a moving company is providing you with to avoid misunderstandings.  Comparing multiple moving quotes will help you find a reliable, efficient, and affordable mover. You will be able to plan your budget and avoid moving scams as a plus.

Everyone from the packers to the movers were awesome! They were all very professional and showed up when they were supposed to. would definitely use them again.
Let our team put together a comprehensive moving plan for you. Complete our simple free quote form or contact us at 1-208-375-0961.