The disadvantages of hiring moving brokers
Once you embark on the journey that's called relocation, you are going to realize that you need help – and lots of it. And when searching for the necessary help, you will either opt for a moving company or a moving broker. For someone who's dealing with relocation for the first time, you might not know the exact difference between the two. Of course, any help is better than no help at all, and we here at Peasley Moving & Storage think that working with moving brokers is better than going at it alone. However, one has to admit that there are quite a few disadvantages of hiring moving brokers for your upcoming relocation. We'll be more than happy to give you an exact account of some of the bad things to expect before, during, and even after working with moving brokers.
First things first – what is a moving broker?
The first thing you need to know is that a moving broker does not perform the same job as your moving company. You are most likely already aware that moving companies are professionals who can provide you with moving services, as well as Idaho storage solutions. Moving brokers, on the other hand, don't provide you with any moving services. Moreover, they are not in possession of any moving equipment or moving trucks. Their only job is to act as a middleman between you and the available moving companies.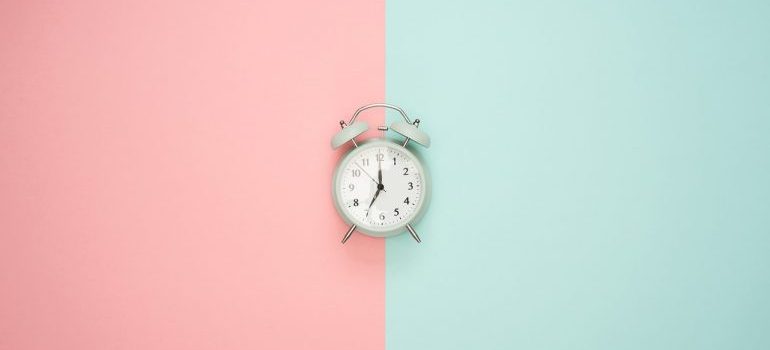 Chances are that you are not going to have enough time to look through all the available moving and freight shipping Boise companies. That's when you will think about relying on a moving broker – a professional that's going to help you find your ideal moving company. Of course, there is a certain advantage of working with moving brokers, as you get to save a lot of your time. However, like everything else in life, the things that come with a lot of advantages also come with just as many disadvantages. While that's not something that we usually do, today, we are going to focus on the negative aspects of working with moving brokers.
The top disadvantages of hiring moving brokers
In most cases, pure luck will decide how successful you are when hiring movers or moving brokers. However, if you happen to run out of luck, there are a few problems that you might encounter. And those have the power to ruin your upcoming relocation.
Moving brokers aren't liable for lost or damaged items
The biggest problem with hiring moving brokers is the fact that they don't have a lot of responsibility. You have probably already heard everything there is to know about different moving scams and ways fraudulent movers use to get your money. Hiring movers with the help of moving brokers usually presents a safer option than searching for movers by yourself. However, even if you do hire a licensed and insured moving company, some problems could still appear. If they do appear, it might be difficult for you to hold anyone accountable.
Let's say some of your items get lost. In what could be labeled as a normal situation, you would be able to hold your movers accountable. However, when working with a moving company that you found with the help of your moving brokers, they might shift the responsibility to a third party. The moving brokers could say it isn't their fault, and you could end up with permanently lost or damaged items. Therefore, if you are looking for some special and uncommon assistance options, such as medical equipment shipping services, then you will want to go through the trouble of looking for a company by yourself. The time you will spend on the search for your movers will pay off.
They are not responsible for the actions of your movers
This one is in a lot of ways similar to the last entry on the list. Moving brokers don't have a lot of impact on the actions of your movers. Could you hold them responsible for your movers being late? No. Could you blame them for movers who act with disrespect? Also no. Thus, if you are looking for residential movers in Idaho who are going to act responsibly and with the utmost respect towards your items, then we suggest you take matters into your own hands. Find a moving team with a lot of positive reviews, and worry not about a thing.
Moving brokers, just like moving companies, can be unsafe
In recent years, moving has become an unpredictable and rather unsafe event. With so many fraudulent moving companies around, one really has to pay special attention when seeking moving assistance. If you are in need of special services, like the aforementioned medical equipment shipping services, or you need a special type of storage, such as industrial storage, then you might turn to different moving brokers in order to be as safe as possible.
However, even moving brokers can be an unsafe option. It goes without saying that, more often than not, moving brokers will be a safer option. Just be aware of the fact that the opposite could happen. For that reason, we always suggest you go above and beyond in order to check the credibility of a company. You deserve to make the best decision for yourself.
Familiarize yourself with the cons of hiring moving brokers
Before you make any decisions, you should first read about all the advantages and disadvantages of hiring moving brokers. It's only after you have the necessary pieces of information that you can make the best and most informed decision. We have taken it upon ourselves to familiarize you with the negative aspects of working with moving brokers, as we wanted to bring your attention to a few possible problems. The final decision, however, is completely up to you.
Let our team put together a comprehensive moving plan for you. Complete our simple free quote form or contact us at 1-208-375-0961.