The best way to help your family members move
We all know that relocations can be really difficult. Even if you hire professional movers for your relocation, such as Peasley Moving & Storage, there are still a lot of things to accomplish before you can safely move to your new home. That is why every help that we can get is really appreciated. However, there is the "right" way to offer help, and then there's the "not so right" way of doing it. If you are in a situation where your family needs to relocate, and you want to help them out, you might want to figure out the best way to help your family members move. And that is exactly what this article aims to help you with. We will cover a few of the most common situations and the best way to approach them.
What is the best way to help your family members move?
To start things off, we would like to make a distinction between several "categories". Ideal help is not universal and will differ between who you are helping. Therefore, we will take a look at the following situations:
Helping your kids
Helping senior family members
Overall helping tips
There are a lot of additional services that can make the relocation much easier. For example, you can opt for door to door shipping international services if you are planning to move outside of the country. These services will make the relocation easier for everyone involved. You can also have your movers do most, if not all, of the work for you. Sometimes, the best help is hiring the right professionals for the job, after all.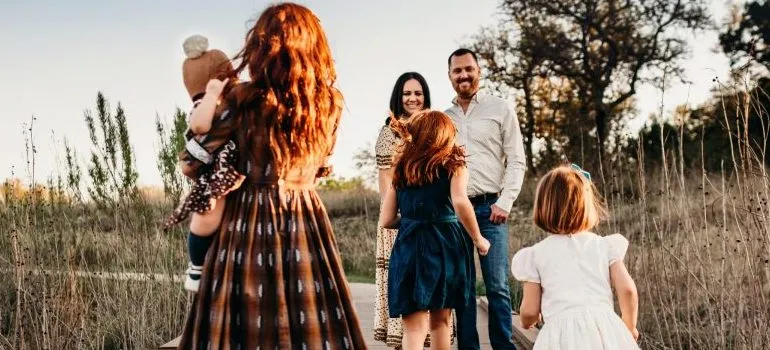 Helping your kids
Relocating with children is a tricky proposition. They might take the decision to relocate particularly hard, and they might not listen to reason. They are kids, after all, and kids require help from adults. Therefore, the best way to help your family members move is to try and make them more comfortable with the very idea of relocation. So, once you hire one of the freight companies Idaho has for your move, you may want to focus more on your kids. The first thing that you will need to do is carefully listen to all of your kids' questions and answer them to the best of your ability. This is the time to be patient and understanding, and help your children research their new area.
If you have the time and resources, you might also want to take them on a trip to their new neighborhood prior to the move. That way, you can take them to a fun place and make the relocation much easier. You will also need to reassure your youngest by telling them that everything is going to be fine and that you love them and will help them adjust. The most important part is that you maintain a positive attitude. Kids easily pick up the "mood" and you want to project that something good is coming along. That way, they will be able to focus on the good parts of the relocation.
You may also want to "say proper goodbyes" to all of their favorite places. Take some time to visit these locations, take some photos, and have some fun. Then you can encourage your kids to find similar places in their new home area. Provide them with a sense of discovery and adventure and everything is going to be much easier!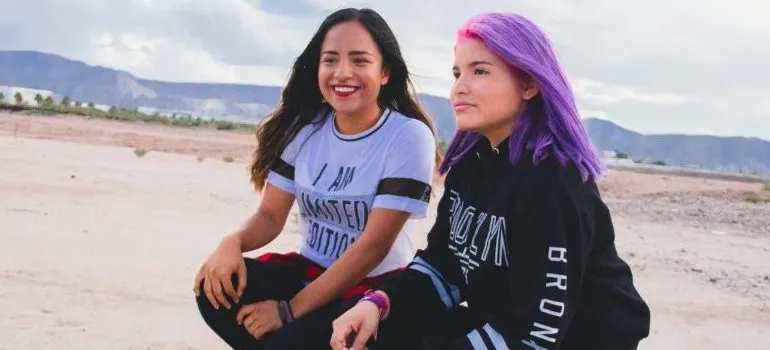 Helping senior family members
When it comes to helping seniors move, one thing is a lot more important than anything else. Respect. You see, older people usually believe that getting help is a sign of weakness. And no one wants to feel weak, not even in their later years. That is why we see seniors hauling incredible loads or doing everything on their own, even if they have someone to help them. Therefore, you will need to let them know that you are simply there to assist. That they are in charge and that you are simply a "tool" they will be working with. Now, this is generalizing things, of course, as some seniors will be more than glad to get help from any source.
You can also set up some services that will make the relocation easier. For example, you may want to rent a portable self-storage unit for the occasion, allowing your seniors to deposit their own things in storage. Allow them to do some of the work but insist that you take care of the difficult parts. When you get old, you remember that you used to be able to do something and you, normally, try to do it again. And that is the largest issue in senior relocations. Your job is to help them out, but in a way that will make your seniors feel useful as well.
Try to think of ways that you can involve your seniors in the relocation process. They can, for example, be the "head coordinator", giving the orders while you happily help away. Appearances can be quite important, after all.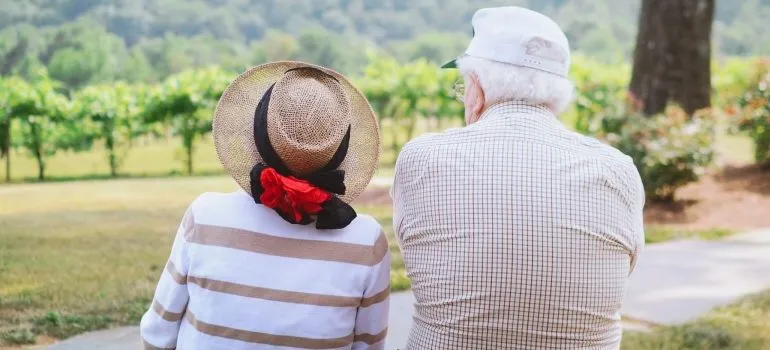 A few tips for finding the best way to help your family members move
There is no universal solution to helping someone. Each person is completely unique and requires a specific approach. What you may want to do is simply to take some time and think about the best way to help your family members move. While this may sound rather logical, you would be surprised at how many people look for instant solutions rather than thinking on their own. You know your family the best and you are the right person to figure these things out. And don't be afraid to ask for help yourself. If you know someone who has a better grasp on what is going on in your family members' minds (childhood friends, for example), be sure to ask them for recommendations. The important thing is that your family gets the appropriate help, after all.

Everyone from the packers to the movers were awesome! They were all very professional and showed up when they were supposed to. would definitely use them again.
Let our team put together a comprehensive moving plan for you. Complete our simple free quote form or contact us at 1-208-375-0961.