The benefits of living in Eagle ID
Living in a large, urban, and hip city like Boise, for example, might seem very cool. And truth be told, that's pretty much a dream of many. However, living in a city like that is not all sunshine and rainbows. For example, finding an affordable apartment in a large city is more often than not mission impossible. That said, there are many other reasons why someone would simply choose to avoid cities like that. Luckily, Idaho offers many alternatives. Eagle, for example, is one of the most notable, adorable little towns, that's very popular among those looking for a quieter life and picturesque surroundings. Plus, aside from being rather small, it offers a lot of things you might expect from a larger city. For instance, some of the finest Idaho storage solutions are also available in Eagle. But that's not all. There are many other benefits of living in Eagle ID and today we'll let you know all about them.
The benefits of living in Eagle ID are plenty
When we say "a small town", the first thing that might pop into your head might be some ragged hole with about 1000 inhabitants. Eagle, however, is nothing like that. In fact, many people find themselves visiting Eagle over and over again after moving to Idaho. That's because Eagle is such a special place that offers a pleasant and quiet family life while still being rich with nature, history, and life. But what exactly are the upsides of living in Eagle that might make leaving your current home worth it?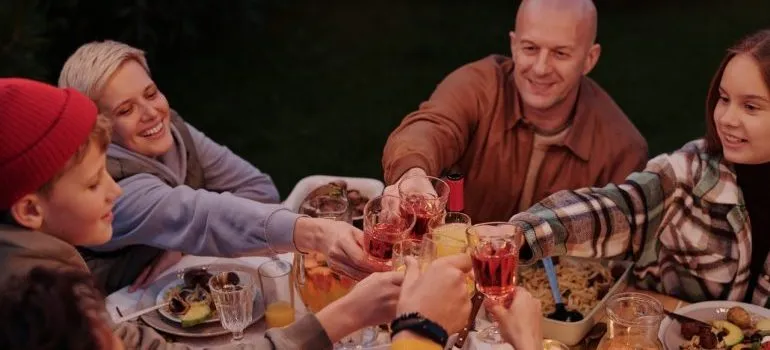 Safety above all else
Let's get this not-that-fun-but-very-important bit out of the way before we move on to more thrilling facts about Eagle, but Eagle is safe! Its safety index is 83 out of 100 which puts it among the safest US cities. If safety is high on your priority list, and it definitely should be, you'll love living in Eagle. Plus, safety is one of the biggest reasons why Eagle is one of the best Idaho cities for teenagers, as well as young kids. In Eagle, you won't have to worry at all about your teen making it home safely even after they break their curfew, or your child talking to unfriendly strangers while playing outside.
It's a completely different "speed"
One of the biggest benefits of living and working in a small town is that you'll never fall victim to that "big city" exhaustion. Once you leave your work you won't be surrounded by loud traffic and overly stressed people hurrying hastily somewhere. No, Eagle is a lot more laid back. People in Eagle feed off of each other's mellow vibes which is then amplified by the very relaxing surroundings. The main reason why that is is that it's mostly like-minded people that live there. All of the people there are looking for peace and serenity. The only thing that might break Eagle's peace are merry children playing outside.
Another irrefutable benefit of living in Eagle ID is the breathtaking nature that promotes healthy living
Endless greenery, fresh air, scenic surroundings, are all things Eagle prides itself in. So if you're somebody who finds living in accordance with nature very important, you'll absolutely love Eagle. You'll be able to bike, hike, walk, and run in nature whenever you feel like it. Eagle was also blessed with a river that attracts plenty of animals and keeps Eagle's ecosystem healthy and strong. Plus, there simply isn't as much traffic as there is in other, larger cities. In Eagle, you'll find most people walking or biking to their destinations. All that together makes it so that Eagle's air is as clean as it gets. So even if you're someone who isn't leading the healthiest life right now, but you're hoping to change that, moving to Eagle might be the push you need to finally turn things around.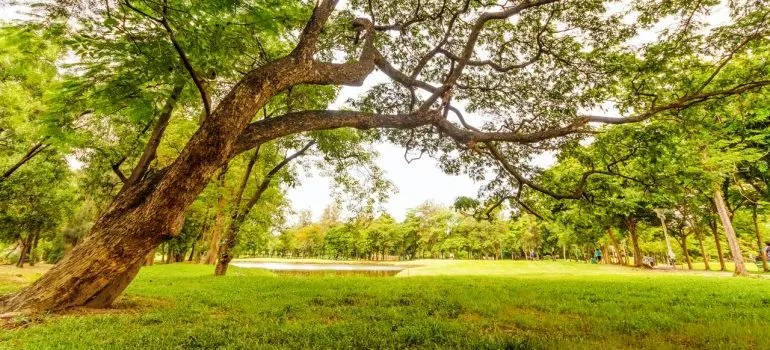 A warm and welcoming community
If Eagle has something to offer, that's a friendly and welcoming community. Just like movers Eagle ID have to offer are, aside from skilled and experienced, very friendly, so is pretty much everyone else in the city. That's because not many people live in Eagle. There are only about 25.000 people currently living in Eagle. However, the number of inhabitants has slowly, but steadily, been growing since 2013. But worry not, not much has changed in Eagle even with the newcomers arriving. After all, Eagle attracts people who are attracted to Eagle. And keep in mind that those who really like Eagle are those looking for a tranquil life and happiness.
Eagle is a wonderful place for families
Aside from being safe and already filled with families with kids, there are a few more reasons why Eagle is great for families. First of all, if you move to Eagle, your kids will grow up healthy. Walking to and from school, and playing outside, in nature, safely are some of the best ways to ensure your kids are developing well. Plus, you'll find that the schools in Eagle are some of the best the country has to offer. Dedicated teachers, no overcrowded classes, and plenty of investments are just some of the reasons why schools in Eagle are amazing. And on top of that, some of the country's A-grade universities are a mere car ride away, in neighboring cities. So if aside from personal peace you're hoping to provide a healthy upbringing and educational opportunities to your kids, Eagle is the place to be.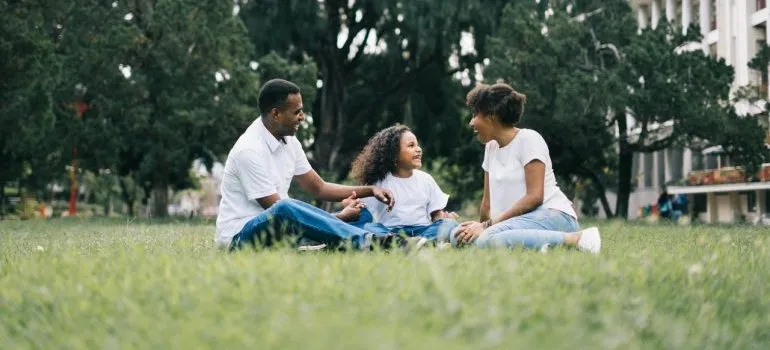 The benefits of living in Eagle ID are seemingly endless
It seems that the benefits of living in Eagle ID go on, and on, and on. Aside from slightly higher costs, it looks like everything in Eagle is pretty much perfect. Of course, nothing is ever perfect. That means that living in Eagle also has some drawbacks. But for the right person, living in Eagle could absolutely be a dream come true.

Everyone from the packers to the movers were awesome! They were all very professional and showed up when they were supposed to. would definitely use them again.
Let our team put together a comprehensive moving plan for you. Complete our simple free quote form or contact us at 1-208-375-0961.