Textbook guidelines for moving a library
In case you have a library at your home, chances are that it's your pride and joy. It really doesn't matter whether you've just started collecting books or you've been going at it for the last two decades – every book is a precious piece that needs to be protected. And relocation is one of those events where you really have to think through every step of the process in order to be successful. Moving a library is no easy job – but it's much easier with tips from one of the best moving companies Boise. We've prepared some textbook guidelines that you ought to rely on when moving your library.
Create a solid relocation plan and start working according to the plan early on
Every successful project begins with a good plan, as it's the backbone of any endeavor. A planned event is less likely to fail due to the fact that you know what to expect, plus you know in advance what your next steps are going to be. That's why creating a relocation plan is the first thing we advise people to do. In case you decide to move with one of the numerous freight shipping Boise companies, you will already get a plan made by your movers. But that doesn't mean that you don't have to make one – especially if you plan to pack your books by yourself.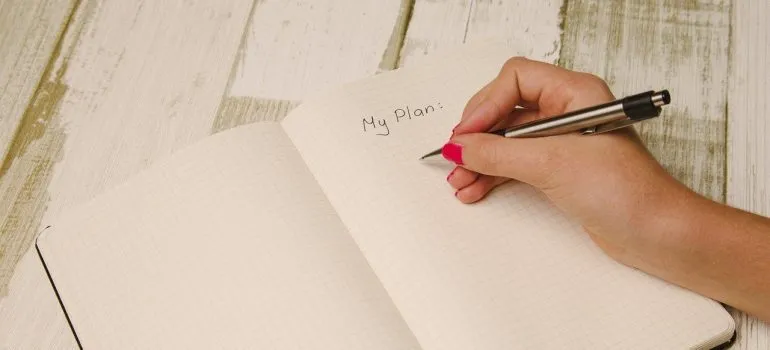 Of course, you can always consult with a professional or create a plan with the help of someone who has great organizational skills and moving experience. And if creating a solid plan is of crucial importance, starting to work on the things that you have planned early on is just as important. Specialists say that the golden rule of Boise residential relocation is starting to prepare six to eight weeks in advance. So if there are seven weeks left before your moving day, you might as well start packing your books right away.
Get the new library up and running
Speaking of being prepared, there's one very important task to take care of before relocating your books – the layout of the new library. You really want to get those shelves up before relocation, as that helps you avoid keeping your book inside moving containers for too long. There's nothing to worry about in case you aren't sure how to do it. With furniture installation services, you can have a team who will assemble and install the necessary pieces. Thus, you get to avoid the baffling part while still getting everything done right on time.
Choose your date carefully if moving a library
It goes without saying that you won't always have the pleasure and luxury of choosing your moving date. There are some instances when you will have to move in a jam. That's when debating about your moving date is out of the question. However, if you do have an option of moving up your date a few months or weeks, we suggest you pay attention to the weather. Due to the fragility of the items that you plan on transporting, it would be best if you could avoid the winter months, as well as the rainy season. Moving during the winter months is difficult for many other reasons, as well (such as slippery porches, snowfall, and freezing temperatures).
In case you must move with a blizzard raging outside, we suggest you pay extra good attention to your books. Exposing a book to the outside environment isn't an option! Always remember that a book should never be taken out of a moving box. Speaking of which, there are some rules to follow here, as well.
Cardboard boxes vs plastic moving bins – make the best decision
Do regular cardboard boxes reign supreme when it comes to relocation? Well, the truth is that it depends on the items in question. Cardboard boxes are a great, convenient, and affordable way to relocate your items from point A to point B. However, plastic moving bins might be a better option when relocating your library and precious books. Bear in mind that this solution comes in handy when moving during the rainy season, as it lets you keep your items inside the containers dry.
Does that mean that you can't keep your items safe inside regular cardboard boxes? Not at all – it just takes a bit more preparation and caution. Your first step should be to pad the moving box on all sides. The goal is to create a layer between your books and the surface of the box. If push comes to shove, that layer can protect your books from getting wet. We know that you probably can't imagine anything worse than opening the box only to find that your most precious books are now damp. Oh, the horror you would go through if those books also happened to be collector's pieces.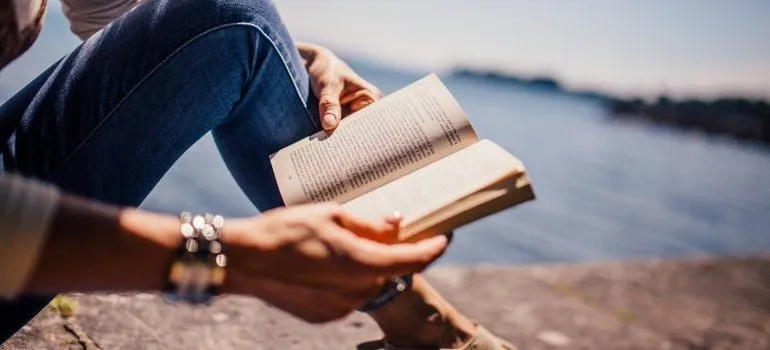 In case you get a chance to work with local Boise movers, they will tell you that you should keep the box containing your books light. Books are heavy pieces that can very easily be stacked. That makes them the perfect objects for overfilling the box. Lifting a heavy cardboard box is something that can lead to numerous injuries, putting a damper on your moving day.
It's best to move your library with someone's help
Whether that help comes from your movers or your friends isn't what's of importance. What's truly important is to get some help with some of the most precious pieces you currently own. You are bound to lose your focus at some point. And you really don't want that to happen while packing and moving a library. But if you do get tired, you can have someone that will take over the task. After all, every task is easier once you take care of it in good company. Contact Peasley Moving & Storate today to get your free moving quote.

Everyone from the packers to the movers were awesome! They were all very professional and showed up when they were supposed to. would definitely use them again.
Let our team put together a comprehensive moving plan for you. Complete our simple free quote form or contact us at 1-208-375-0961.