Situations when movers can charge you extra
Have you just decided to relocate? If that is the case, you will want to start preparing for it as soon as possible. One of the first tasks that will await you is calculating your moving budget. This will also be one of the most important ones. There are many things one needs to take into consideration when planning a moving budget. To do this, it is important to understand what things movers charge you for and when movers can charge you extra. By taking into consideration both of these factors, you won't have to worry about spending more than your wallet can handle.
You need to do your best and learn about relocation costs before you sit down and start planning your budget. This is exactly why we wrote this article. We don't just offer storage pods Boise but we are also here to share our knowledge with you. Below, you can find all the information necessary for planning a perfect moving budget. So, if this sounds like something you want to learn about, grab a cup of coffee, make yourself comfortable, and keep reading.
How do moving companies charge?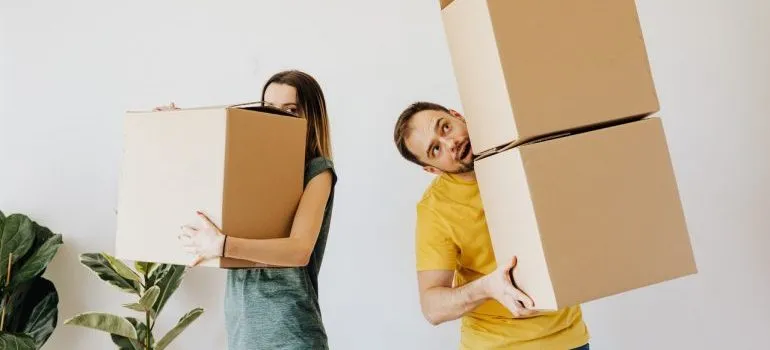 Before we proceed to explain situations when movers can charge you extra, let's slow down a sec and see how moving companies charge. Don't worry, it's not rocket science. Once you start reading about it, you will see it is rather easy. Although moving companies are different and have different prices, most of them charge the same way. Based on the amount of stuff you want to relocate, the distance of your relocation, and the trickiness of moving your stuff around, you will get a moving estimate.
Some moving companies will expect you to predict how many moving boxes you are going to have as well as other packing supplies Boise. This can give them an idea of how long your move is going to last. And, it will help them predict your moving costs. On the other hand, there are companies that send their representative to client's homes to see how much stuff is there… and how tricky moving them is going to be. This is a bit easier for clients because many of them don't want or don't have the time to deal with these things. In both of these cases, you will get one of the two types of a moving estimate: a binding or a non-binding one.
What is the difference between a binding and non-binding moving estimate?
Those who plan to relocate need to know what types of moving estimates exist. This is what will help you plan your budget and your entire relocation. We've already mentioned the two most common types of moving estimates. Now, let's see what is the difference between them.
A non-binding moving estimate – The most common one. It means that the price that will be presented to you won't be the exact one you will have to pay at the end of your move. However, it can help you anticipate your future costs because the one that is presented can't be that much different from the one you get at the end of your move. For example, you might pay more for the move if you suddenly decide to get a temperature-controlled storage Boise or if you are moving in a building with no elevator.
A binding moving estimate – A precise moving estimate. Although it sounds better to know in advance how much your move is going to cost, this estimate has its downsides. For example, if your relocation ends up being more affordable than it was predicted, you will still have to pay the amount that was estimated.
Because these two are so different, checking which kind of estimate movers provide should be one of the questions to ask moving companies before you decide who you're going to hire.
If movers charge you extra, does that mean you are dealing with scammers?
This what many people are asking. Although scammers exist in the moving industry, that doesn't mean that whoever asks for more money is a scammer. If you learn how to recognize scammers, find the best moving rates, and understand the situations when movers can charge you extra, you will have nothing to worry about.
Situations when movers can charge you extra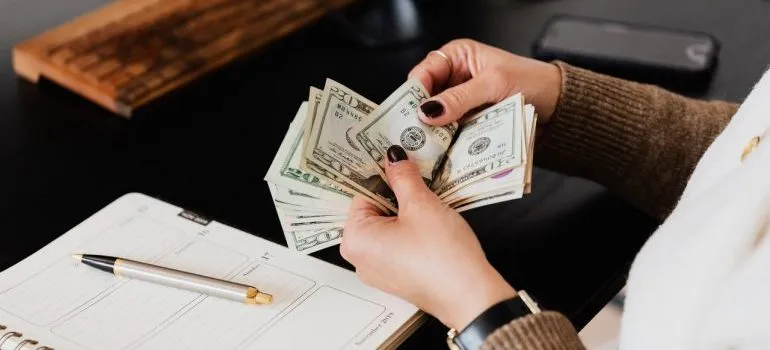 Now that we have covered the basics of moving prices and estimates, we can proceed to the last part. Scenarios when movers can charge you extra. For better understanding, we'll try to explain this matter with the following example.
Let's say you are getting ready to move to Idaho and you are planning your budget right now. Here are the things you will need to take into consideration when determining your moving costs.
Packing and unpacking. If this won't be your first move, then you already know how difficult and boring packing can be. Professionals can pack and unpack all of your belongings but that will cost you extra.
Furniture disassembly and reassembly. Heavy furniture, as well as big and bulky pieces, needs to be disassembled before the move. There are some companies that offer these services pro bono, but most companies charge extra for them.
Moving valuables and delicate items. Family heirlooms, antiques, and expensive musical instruments are a bit tricky to relocate. That is why moving them costs more.
Long carry and climbing stairs. Carrying heavy boxes up and down the stairs or more than 50 or 75 feet from your home's entrance is very hard. And, it requires great skills and experience.
Hoisting and lowering. In some cases, due to narrow hallways and door frames, movers will have to use a rope-and-pulley mechanism to hoist big furniture through windows. This service isn't always offered by movers, but those who offer it charge extra for it.
Storage services. Even though your moving plan didn't include renting a storage unit, you might need to get one if something unexpected happens during your move. The longer your belongings stay in storage, the bigger your costs will be.

Everyone from the packers to the movers were awesome! They were all very professional and showed up when they were supposed to. would definitely use them again.
Let our team put together a comprehensive moving plan for you. Complete our simple free quote form or contact us at 1-208-375-0961.