Shipping furniture vs buying new furniture
People move for many different reasons. Some do it for a better job, so they can provide more for themselves and their families. Others follow the call of the hearts, to be with their SO. Some do it for the amazing adventure the new environment brings. Others – because they found a dream home, a place to belong. Whatever the reason may be, it always implies change for the better. Yet, no one ever wants to leave everything behind and start from scratch. Everybody wants to bring at least a piece of home with them. Or – all of it. In some cases, this can work. Idaho moving companies can transport your furniture wherever, whenever. However, sometimes this option is neither wise nor cost-effective. That's why, today, we'll give you guidelines to help you bet on a winning horse in a deathmatch of shipping furniture vs buying new furniture.
Round 1: Value
The value of your furniture will have a significant impact when considering shipping furniture vs buying new furniture. This one seems pretty easy: If it's valuable, ship it. If not – toss and buy a new one. And, sure, if you would focus only on the pure monetary value, this can work. However, this is rarely the case, mainly because of the emotional component of moving.
Don't let emotion guide your decision
The emotional value of items, in most cases, far supersedes the monetary. Every item has some sort of memory tied to it. Therefore, parting with can feel like you're tossing out a part of your being. Furthermore, moving is an emotional time. You're leaving a part of your life behind. All the laughs and tears, pride and shame, ups and downs. And this further complicates things, because, once you start packing, you would want to keep everything. Falling into this trap is all too easy, but getting out of it is – also easy.
A stone-cold logic will be your best friend in this regard. Take the analytical approach, and ask yourself these three questions:
Is it a high-quality or expensive piece of furniture?
Is it well-preserved?
Will it improve/fit in my new surroundings?
If you answer all three questions with a resounding "yes" – it's settled. Bag it, tag it, ship it out. Otherwise, you'll need to consider all the remaining factors.
Of course, there are exceptions to this rule. These are the items that truly hold great emotional value: family heirlooms, mementos, art pieces, etc. If a piece of furniture enhances your life and mere looking at it sparks joy, it's worth it to pay a bit more for it to remain in your life. But, run it through the above questions – just to be on the safe side.
Round 2: The cost
In the vast majority of cases, the price of relocation is a deciding factor when considering shipping furniture vs buying new furniture. Here, too, several elements will impact the final cost and your decision:
1. Weight
The cost of moving is directly proportionate to the weight of the cargo. The more you move, the heavier the load, the higher the price. This is exactly why you should revisit those three questions we listed above. It will let you move only the things you need and, therefore, save a significant amount of money. Also, if you sell those excess items via online marketplaces, you can get back quite the pretty penny.
2. Distance
Distance is a crucial factor in the price of the move. The lengthier the journey, the more it will cost. Therefore, for local relocations, you'll barely even have to consider this factor. However, for long-distance, interstate, and, especially, international relocations, you'll have to.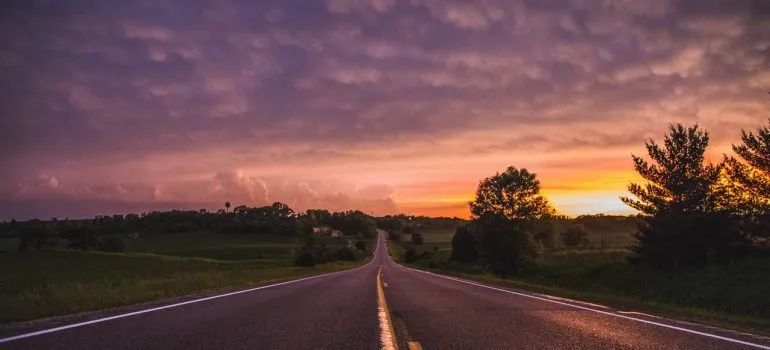 Furthermore, as the distance increases, so do the risks. Granted, this risk will be greatly diminished if you hire some of the best movers Star ID can offer. Nevertheless, even the greatest movers in the universe cannot annul them all. Accidents can happen and do happen, through no fault of yours or your movers'.
3. Job difficulty
Not every move is the same. Different ones carry different challenges, and overcoming them can require extra effort from your movers:
Fragile items demand careful handling, a specific way of packing, and specialized tools and materials.
Heavy and bulky furniture pieces sometimes have to be disassembled to move them safely.
Specialized items, such as antiques, art, pianos, etc., demand expertise only specialized movers can provide.
Needless to say, each one of these services incurs extra fees. However, considering that it's the best way to keep your belongings safe, it's well worth every dime.
Round 3: Moving temporarily or permanently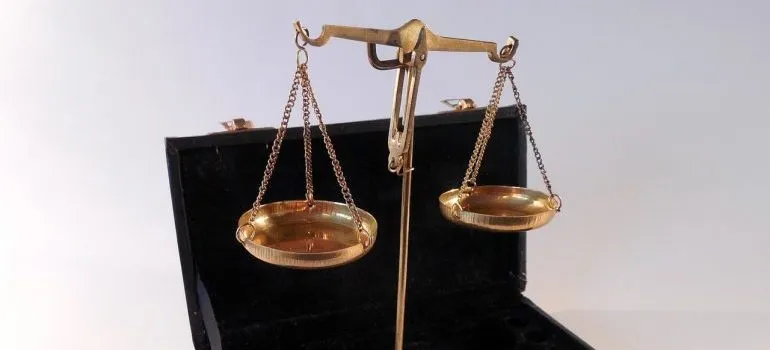 Many people move around for work, spending no more than a few months at any single place. If you're one of them, shipping your items all over the States is highly unprofitable. In this case, you should look for a different solution. One of the best ones is using storage services or storage pods Boise moving companies offer. Both choices are excellent because:
Your items will be safe and;
Ready to be delivered if/when you need them.
Making a decision
Now that you know how the process works, it's time to make a decision. Fortunately, this isn't such a chore, even though it takes a bit of time:
Contact several moving companies and ask for free moving estimates. Explain where and what you're moving in as much detail as possible. Or, even better, ask for an on-site estimate for the most accurate price;
Use the internet, or contact stores at your destination to gather info on furniture prices. It's best if you start with essentials, and then gradually add non-essentials, to get the final number;
Lastly, compare the prices, and you'll have a good idea of which option is more cost-effective.
Pro tip: It's always best to contact moving companies and stores directly. That way, you can ask if there's a promotion or discount available. More often than not – it will be.
Who's the winner of shipping furniture vs buying new furniture deathmatch?
As you see, the outcome of this "clash of titans" is highly circumstantial. It largely depends on the specifics of your move, as well as the features of furniture you're moving. So, don't rush. Take your time to do the research and there's no doubt you'll make a great decision.

Everyone from the packers to the movers were awesome! They were all very professional and showed up when they were supposed to. would definitely use them again.
Let our team put together a comprehensive moving plan for you. Complete our simple free quote form or contact us at 1-208-375-0961.