Rights and Responsibilities of Moving Clients
Being among the longstanding Idaho moving companies, we can testify that relocating involves a partnership between movers and their clients. While moving professionals commit to transporting possessions safely, clients have specific rights to guarantee the proper care and handling of their belongings. At the same time, they have duties to ensure the moving process goes smoothly. This guide will outline the essential rights and responsibilities of moving clients in the US, setting the stage for a successful move for everyone involved.
Rights of Moving Clients
As you prepare for relocation to a new state, where local regulations might add unique considerations, it's imperative for you, as a client, to be aware of your fundamental rights. They ensure a seamless transition but also protect all clients from potential mishandling or misunderstandings. Here's an in-depth look into these pivotal rights.
#1 Right to Information
Every client deserves complete transparency about their move, whether relocating to the capital's downtown or to the quieter corners of the state.
Access to all terms and conditions of the move
Before the first moving boxes in Boise are packed, moving companies should provide clients with a comprehensive list of terms and conditions. In states like Idaho, certain regulations require movers to offer specific information. For example, the potential for changes in moving dates due to local events or weather conditions that are typical to the region.
Understanding of all charges, fees, and rates
It's not just about the base charge. Additional fees can come from services like packing, assembling furniture, or accessing homes in challenging locations. In cities like Boise, with its varied topography, specific neighborhoods might be trickier for large moving trucks to navigate, leading to additional costs. Clients should be made aware of such potential charges upfront.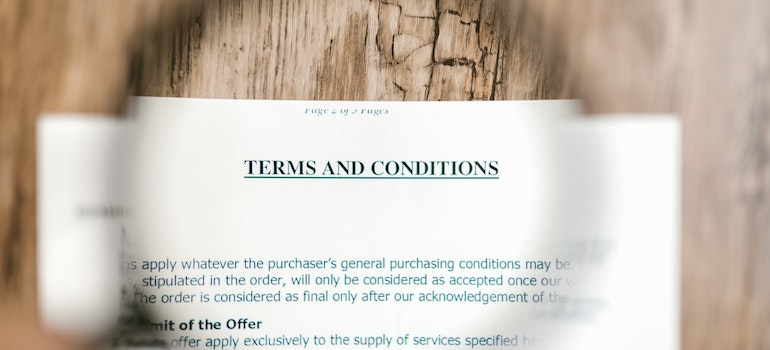 #2 Right to Transparent Pricing
Transparent pricing isn't just a courtesy; it's a right.
Receiving a written estimate before committing
A written estimate acts as a safety net against unforeseen charges. Especially in places like Boise, where the housing market has seen substantial shifts, a prior free estimate can help clients budget better. This estimate should break down all costs, from labor to transportation.
Protection against hidden fees and unexpected surcharges
Hidden fees can sometimes be nestled in jargon-heavy contracts. In Idaho, certain mandates can protect against this. Clients should always ask for a clause in their agreement that guarantees no hidden charges.
#3 Right to On-time Service and Respect for Property
Time is of the essence, and one's possessions are invaluable.
Expecting punctual services as agreed
In bustling cities or during peak moving seasons, there might be delays. However, companies should always prioritize punctuality. For instance, Boise, known for its festivals and events, might have road closures. While unexpected delays can occur, the responsibility is on the moving company to communicate these effectively and promptly.
Assurance of care and respect for belongings
Every item, be it a family heirloom or a recently purchased couch, should be treated with utmost care. For those moving within or to Idaho, it's worth noting that local movers Boise offers often have specific packaging materials suited for the state's varied climate, ensuring added protection.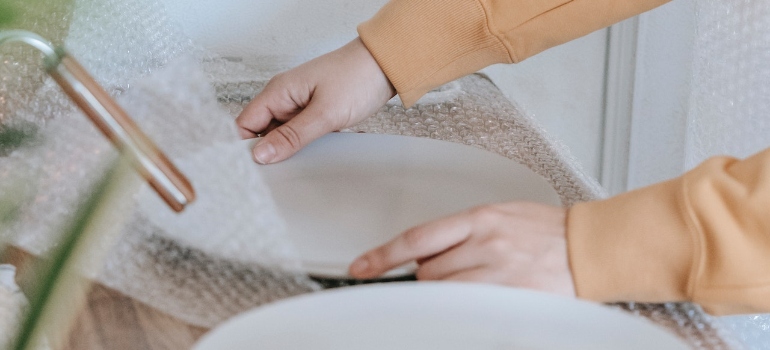 #4 Right to Claims and Recourse
Moving isn't always smooth, but clients should always have recourse options.
Process of filing claims for lost or damaged items
Accidents can happen, and sometimes items get lost or damaged during the transition. Boise residents, given the city's growth and resultant increase in moving activities, should be especially vigilant. Companies should have a straightforward process for clients to file claims, and clients should be informed about the expected timelines for resolution.
Options for dispute resolutions
Sometimes, disagreements arise. It's essential for clients to know their options, be it mediation or legal avenues, to resolve such disputes. In Idaho, specific mediation agencies specialize in moving-related disputes, offering timely and cost-effective solutions.
As you can imagine, moving is a significant event, and ensuring that clients' rights are front and center is crucial for a hassle-free experience for both parties. Regardless if you're in the heart of Boise or the expansive landscapes of Idaho, arming yourself with this knowledge can and will make all the difference.
Responsibilities of Moving Clients
While companies providing moving services in Boise ID have obligations to you as their client, note that you also have specific responsibilities. To ensure a smooth moving experience, you need to understand both the rights and responsibilities of moving clients. After all, a successful move is a two-way street.
#1 Providing Accurate Information
Ensuring clarity from the start paves the way for a hassle-free move.
Offering a complete inventory list
For a moving company to provide an accurate quote and efficient service, clients need to give a comprehensive inventory list. In areas like Boise, with a mix of historical homes and modern condos, the type of items and their sizes can vary significantly. Being thorough and clear upfront helps in allocating the right resources.
Communicating specific requirements or concerns
Whether it's a family heirloom that requires special care or a narrow time window for the move due to Boise's local regulations, clients should proactively communicate any specific needs or concerns.
#2 Being Prepared for the Move
Preparation can make the difference between a chaotic move and a seamless one.
Ensuring items are packed, labeled, and accessible
While many opt for packing services, those who decide to pack on their own should ensure everything is properly boxed and labeled. Especially in places like Idaho, where weather can be unpredictable, making sure items are well protected is crucial.
Creating a clear path and environment for movers
From ensuring driveways in residential areas are clear for trucks of Boise piano movers to removing potential tripping hazards, creating a safe and accessible environment accelerates the moving process.
#3 Understanding the Agreement
Awareness prevents potential disagreements down the line.
Reading and understanding the moving contract
Every clause, from delivery windows to potential surcharges, should be thoroughly understood. Clients in regions like Idaho should be especially attentive to any location-specific clauses or charges.
Being aware of potential additional charges
While the initial estimate provides a base, certain situations, like needing a smaller shuttle van in Boise's narrower streets, could incur extra costs. It's one of the rights and responsibilities of moving clients to be aware of such potential charges.
#4 On-time Payment
Timely payments ensure continued trust and efficiency.
Adhering to the agreed payment schedule and method
Whether it's a deposit before the move or the final payment upon delivery, sticking to the agreed payment timeline is crucial. For those in Boise, leveraging local payment platforms or methods might also be beneficial.
Understanding the refund policy, if applicable
Moves don't always go as planned. If there's a need to cancel or reschedule, clients should be well-informed about any potential refund or rescheduling fees.
#5 Respect for Moving Crew
A smooth move is a collaborative effort.
Providing a safe working environment
From ensuring pets are secured to providing hydration on a warm Idaho day, it's essential to maintain a safe and comfortable work environment for the moving crew.
Offering feedback or concerns in a constructive manner
Although moving companies play a significant role in the relocation process, clients, too, have a set of responsibilities to ensure everything runs smoothly. One of them is providing feedback as it helps moving companies improve. Whether it's positive praise or areas of concern, clients should ensure their feedback is constructive and solution-oriented.
Potential Issues and How to Address Them
While the goal of every company that conducts moving to Idaho is always a smooth transition, sometimes unforeseen issues arise. Make sure you understand these potential problems and know how to tackle them to manage your move more efficiently.
Delayed or Missed Services
One of the most common moving-related challenges is scheduling hiccups. So, if a service is delayed, it's crucial first to get a clear explanation from the moving company. Weather, traffic, especially in congested areas, or unforeseen events could be the cause. Keeping a buffer in your moving timeline can be beneficial, especially in regions with unpredictable weather like Idaho. For entirely missed services, seek immediate clarification and potential compensation or rescheduling.
Lost or Damaged Items
The anxiety of relocating can multiply if personal belongings are lost or damaged. Hence, immediately report any lost or damaged items to the moving company. Most reputable companies have a claims process. Documenting through photos and keeping a detailed inventory list can expedite this process, especially for valuable or fragile items.
Disagreements on Pricing or Additional Charges
Sometimes, the final bill might not align with initial estimates, leading to disagreements. In that case, cross-reference any additional charges with the services availed. For areas like Boise, where certain specific conditions could lead to extra charges (like shuttle services for narrow streets), it's essential to check the original agreement. If discrepancies remain, open a dialogue with the company for clarification or potential negotiation.
Resolutions through Communication, Mediation, or Legal Channels
When disagreements can't be settled through dialogue, other avenues might need exploration. Start with a formal communication, laying out the grievances. If this doesn't yield results, consider mediation – a neutral third party can help facilitate a resolution. As a last resort, in these rare occasions, and especially for significant damages or losses, legal channels might be necessary. It's always wise to keep all written agreements and communications for potential reference.
Importance of Communication
Just as in every other service sector, communication in the moving and relocation industry serves as the critical bridge between client expectations and service delivery. Particularly in bustling regions and rapidly evolving cities, being on the same page can mean the difference between a seamless move and one riddled with misunderstandings. A key role of clear communication in ensuring a smooth move rests on:
Setting Expectations: If you clearly convey requirements, you can set the tone for what you expect. Whether it's the handling of fragile items or navigating narrow streets, clear instructions ensure the moving and

furniture installation services

crew arrives prepared.
Mitigating Mishaps: Timely communication can preempt potential issues. For instance, if a client knows there's a roadblock or construction on the moving day, informing the movers in advance can help them plan alternative routes or timings.
Streamlining Processes: A move involves multiple stages, from packing to transporting to unpacking. One of the rights and responsibilities of moving clients is clearly communicating about each phase's progress. It ensures that both parties are aligned on the next steps and can prepare accordingly.
Building Trust: When clients and moving companies actively communicate, it establishes a trust-based relationship. It assures clients that their concerns are being heard and addressed.
Keep in mind that whether you're relocating across the street or to a different city, only effective communication can ensure a streamlined and stress-free move.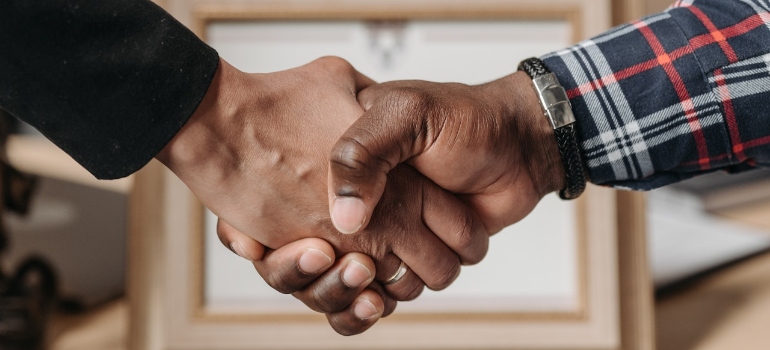 Benefits of Open Dialogue between Clients and Moving Companies
Promoting open dialogue between clients and moving companies unlocks numerous benefits, ensuring a seamless and collaborative relocation experience:
Feedback Loop: Open dialogue provides clients an avenue to offer feedback, be it praise or constructive criticism. For moving companies, this feedback is invaluable, enabling them to improve their services continually.
Resolving Disputes: Before disagreements escalate, an open line of communication can help resolve many issues. Discussing discrepancies in bills, services, or any misunderstandings can lead to quick resolutions without the need for external mediation.
Building Long-term Relationships: For many, moving isn't a one-time affair. Open communication fosters a positive relationship, making it more likely for clients to engage the same company in future moves or recommend them to others.
Ensuring Client Satisfaction: A satisfied client is often a result of clear communication throughout the moving process. Moving companies can ensure a higher level of satisfaction if they keep their clients in the loop and address their concerns proactively.
Straightforward communication is the tool that aligns expectations, addresses concerns, and fosters relationships. As a result of prioritizing clear, open, and consistent dialogue, both clients and moving companies benefit immensely.
Collaboration at the Core of a Successful Move
The moving process is a collaborative effort, requiring both moving clients and companies to be actively engaged. It further means that the success of a move is largely determined by mutual respect, clear communication, and a shared understanding of the rights and responsibilities of moving clients. It is imperative for customers to be informed and proactive, just as it's crucial for moving companies to be transparent and reliable. Only when working together with a foundation of trust and mutual respect both parties can ensure an enjoyable relocation experience.

Everyone from the packers to the movers were awesome! They were all very professional and showed up when they were supposed to. would definitely use them again.
Let our team put together a comprehensive moving plan for you. Complete our simple free quote form or contact us at 1-208-375-0961.