Things you should know before renting self-storage
There definitely isn't a shortage of reasons why an average household in America could find itself in need of storage solutions. Whether you are trying to store your child's toys or gain some extra living space, you first need to gather many pieces of information about the best self storage Boise solutions. So, if you are wondering what you need to know before renting self-storage, you came to the right place.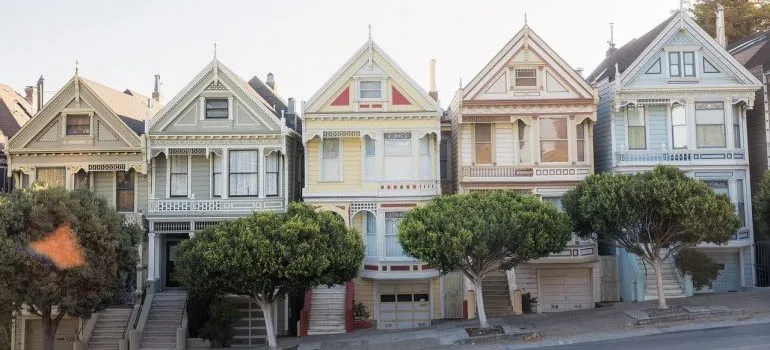 As one of the best moving and storage providers in Boise, it will be our job to help you gain the necessary knowledge related to renting a self-storage unit. We here at Peasley Moving & Storage will rely on our rich experience while trying to pass our knowledge onto you. All you have to do is read carefully – we already took care of the rest.
The most important things you should know before renting self-storage
Renting a self-storage unit might not seem like a very laborious and complicated task – and it isn't. However, you do need to possess some sort of knowledge if you want to be successful in renting a unit. We won't go overboard and bury you in unnecessary pieces of information. But we will try to cover the most important things.
Which documents do you need to rent a self-storage unit?
You don't need to carry a stack of papers in order to rent a unit. However, you do need to show some form of identification that will be valid and government-issued. Some of your options are:
State ID
Driver's license
Passport
We all have at least one of these documents on us at all times when we leave the house. That means you are able to rent a self-storage unit as soon as you find a suitable one.
Know whether you need a temperature-controlled unit
There is a bunch of different items that you could decide to put in a storage unit at any given moment. However, not all of them should be put in the same type of storage. There are certain items that are best kept inside temperature-controlled storage facilities that can protect your items from extremely low or high external temperature conditions. If you are not sure whether you should invest in this type of storage, you can always ask your storage provider about it. After all, it is in their best interest to provide you with the most suitable unit for your needs.
The level of safety is something that you must inquire about before renting a self-storage unit
When it comes to renting a storage unit, nothing is quite as important as the level of safety. Think about the last time you were moving, for example. One of the first things you were worried about when trying to choose the right relocation professional is how safe their services are. Sure, you first took a look to see whether they offer all the moving services Boise ID that you need, but you should then read up on the reviews that gave you an indication as to how safe the company is. Storage is no different.
Video surveillance, storage security, and locks will offer maximum protection for your personal belongings. Sometimes, you might have to pay extra in order to rent a unit in a safe facility. But the one thing you should know before renting self-storage is that investing in a more expensive unit pays off when it offers a higher level of safety. And this is especially true if you plan to rent a unit for a longer period of time. This brings us to the next point of order.
The duration of your rental is one of the things to know before renting self-storage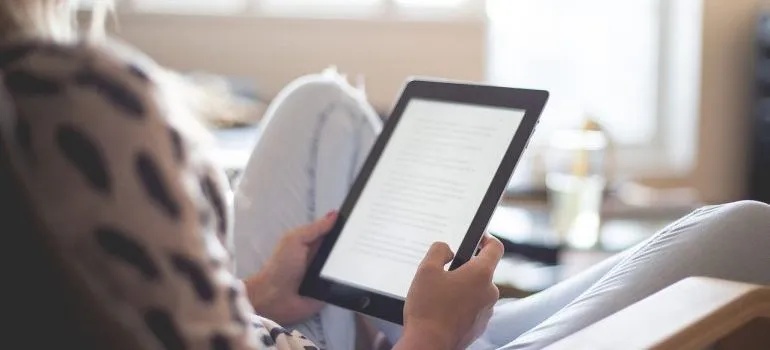 We encounter many people who are interested to know whether they can rent a unit for only a month, which is when the unit is supposed to serve them as back up during relocation or remodeling. The answer is a simple one – the maximum and minimum duration of your rental will depend on the storage provider that you choose. We here at Peasley Moving & Storage can provide you with short term storage but we can also equip you with long-term storage rental plans.
However, keep in mind that the price for Boise storage will also depend on the duration of your rental. It usually pays off to sign a long-term storage contract as you will get a more affordable monthly rental price. Of course, if you have no need for long-term storage, then you don't even have to think about affordability.
You need to understand that there are certain items that you can't store
It doesn't matter which storage provider you opt for – there is an entire list of items that no moving or storage provider will transport or store. For example, you can feel free to store leftover packing supplies Boise, but you are not allowed to store flammable substances, for example. The list of items that you can't store is a long one, but here are some main points from that list that you ought to remember:
Combustible items
Living things (like pets and plants)
Flammable items
Food that will attract bugs and pests
Hazardous items
Ammunition
You are more than welcome to talk it up with your storage provider if you are not sure whether you can store all of your items. In fact, you should have this talk before signing the contract. This way, you will cover one of the most important things to know before renting self-storage – whether all of your items are allowed inside a unit. You ought to be very careful before locking yourself in a long-term contract.

Everyone from the packers to the movers were awesome! They were all very professional and showed up when they were supposed to. would definitely use them again.
Let our team put together a comprehensive moving plan for you. Complete our simple free quote form or contact us at 1-208-375-0961.