Relocating a bunk bed- how to do it?
Relocation can be a truly overwhelming and difficult event. It involves different projects that need to be completed in order to be properly prepared for the moving day. And, there is no doubt, that relocation of the home is the most difficult one. Apart from organizing household items for transportation, there is paperwork that you will have to deal with. Still, if you find one of the most reliable Idaho moving companies you will have time to focus on your change of home address and let professionals deal with your inventory. However, there might be occasions that you would prefer to do relocation by yourself. In that case, you should know how to safely move your valuables. Without a doubt, relocating a bunk bed can be one of the most challenging items because of its size. Read some tips on how to move a bunk bed properly.
Prepare bunk bed for relocation
Bunk beds are great piece of furniture. In case you have more kids it definitely saves a lot of space in the room. It is true, that it is an amazing item to have, but it can become a real challenge when it comes to moving it. Whether you are relocating by yourself or you are using residential moving Idaho services, you would need to prepare a bunk bed for relocation. But before you prepare the bed you need to organize the surrounding so you can properly work.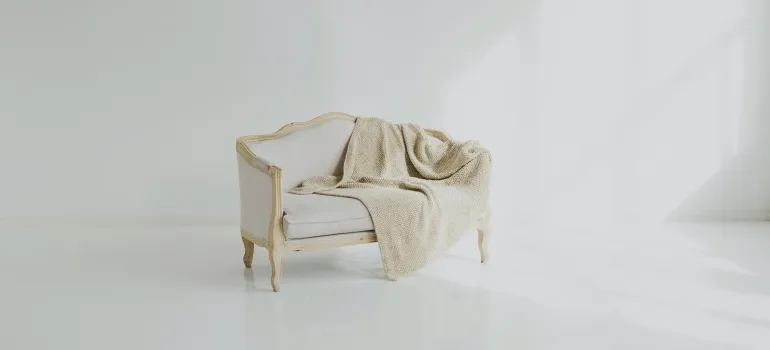 To relocate the bunk bed you would have to disassemble it. But before you start doing that you would need to make sure that there is enough space to do it. For that reason, make sure to clean a room for any debris and items that might disturb you while working. Also, make sure to move all moving boxes and other items that might be on your way as you would need space to work. Lastly, leave only plastic bags for the small pieces of the bed to pack them and avoid any chance of losing them. 
Relocating a bunk bed is easy if you know how to disassemble it
Bunk beds are heavy and because of their size and shape difficult to handle. For that reason, to make it easier to relocate it you should disassemble it for the moving day. This way it will be much easier to move the beds around and there is less chance to cause any damages. You can either do it yourself or you can consider using furniture installation services and be more relaxed during the whole moving process. Still, even if you decide to do it yourself know that the steps of disassembling a bunk bed are easy and that you will not have any troubles doing it.
First of all, remove the mattress from the beds and pack them separately
Separate the bed from each other
Make sure to place screws in plastic bags or somewhere safe in order not to lose it
Load beds separately and transport them safely to your new location
Pack all the pieces properly
Whether you have a truck to relocate your home items or you have decided to use one of the freight companies in Idaho, it is important to pack your items properly. This is not crucial only for the fragile glasses and valuable artwork but for bulky and large furniture. In order to avoid any damage to your bunk bed and to make sure it arrives without a scratch in your new home, you should wrap it properly. This way you will be more relaxed on your moving day. And there will be no stress while transporting your belongings.
As already mentioned one of the most important things is to pack all screws in one place as you will need them once you start settling in. Also, make sure to place them somewhere safe. On the other hand, you should pack the mattresses properly and vacuum them to ensure that they don't get dirty. Lastly, make sure that the frame for your bunk bed is wrapped correctly and with top-notch packing materials. It is better to invest more in packing supplies than having a damaged bed in your new home. 
Make sure to reassemble it the correct way
Once your moving day is over and you arrive at your new home it is time to unpack and settle in. Probably one of the first things that you should do is to reassemble your bunk bed. This way you or your kids will have where to spend the first night in your new location. Just as it is simple to disassemble the bunk bed it is to reassemble it. Because of its size and weight, it would be good to have somebody to assist you with it.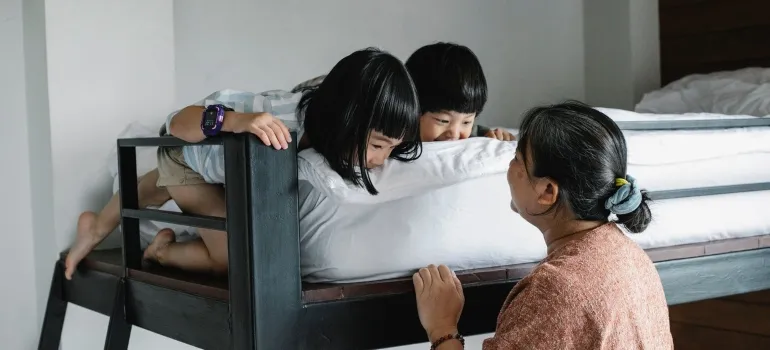 Having somebody to help you assemble the bed will be helpful to protect your back. And to save time as this process would go faster. If you are not sure how to do it properly and to be on the safe side follow the assembly instructions and your bunk bed will be ready sooner than you thought. Relocating a bunk bed might seem like a difficult process, but the truth is that it is simple and it can be done easily. 
Hire the professionals to relocate the bed for you
Without a doubt, one of the best solutions for relocating a bunk bed is to hire movers to do it for you. This way you would be more relaxed knowing that professionals are handling your belongings. As they have all the equipment and tools needed for the job you will not have to worry about the safety of your beds. And you will be certain that disassembling and assembling are done properly. Trying to save money on your relocation day might bring you unexpected expenses later. So do not hesitate and contact local movers to assist you with your relocation process and relocation of your bunk bed. 

Everyone from the packers to the movers were awesome! They were all very professional and showed up when they were supposed to. would definitely use them again.
Let our team put together a comprehensive moving plan for you. Complete our simple free quote form or contact us at 1-208-375-0961.