Overcoming Post-Move Fatigue in Idaho
Relocating brings excitement and the often-underestimated challenge of post-move fatigue, a blend of physical and emotional exhaustion. For those moving to Boise, Idaho, the city's culture, landscapes, and unique Idahoan rhythms promise a fresh start yet require some adaptation. While the services of Idaho movers make transitions smoother, truly settling in and overcoming fatigue is an individual journey. Understanding the challenges presented by post-move fatigue in Idaho in the context of the state's distinct characteristics can make all the difference.
The Physical and Emotional Exhaustion Tied to Moving
Physically, moving is undeniably demanding. It's not just about lifting heavy boxes or navigating the logistics—it's the cumulative stress that wears on our bodies. The late nights, the unpredictable disruptions, and the sheer endurance required can leave us feeling drained and depleted.
Beyond the tangible, there's an emotional weight to moving. The anticipation, the goodbyes, and the myriad of feelings associated with starting anew can be overwhelming. We're not simply transporting items; we're transitioning lives, which is both exciting and burdening.
Key Factors that Lead to Post-Move Fatigue in Idaho
An understanding of what contributes to this fatigue can better equip you to manage it. Some primary factors include:
The demands of packing and unpacking: Organizing a lifetime into boxes, then reintegrating it into a new space, is mentally and physically taxing.
Adapting to a new environment: Whether it's finding the nearest grocery store or adjusting to a new commute, these small adaptations require energy.
Leaving behind familiar surroundings and routines: We often underestimate the comfort found in familiarity—our favorite coffee shop, a known walking route, or a cherished neighborhood park.
Establishing new relationships: Building new friendships or professional networks is rewarding but requires effort and can initially feel isolating.
Recognizing and understanding the elements that contribute to post-move fatigue can better prepare you for the transition, and the unique characteristics of Boise and Idaho offer a distinct solution to its challenges.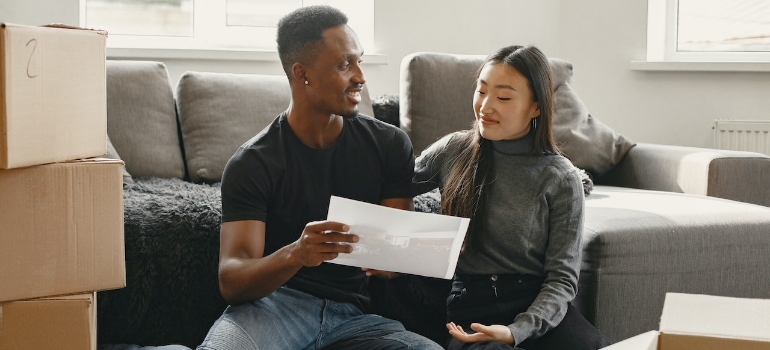 The Allure and Challenges of Boise and Idaho
In the heart of Idaho, Boise presents a mix of natural and cultural appeal and spirited community life. For newcomers moving to Idaho, getting a comprehensive view of this region's characteristics can serve as a foundation for a smooth adaptation process.
The Idaho Lifestyle
Living in Idaho means embracing the outdoors. The state prides itself on its expansive natural landscapes, from sprawling forests to shimmering lakes. Activities like hiking, fishing, and camping are integral to the Idahoan way of life. Alongside this connection to nature is a strong sense of community engagement. Whether it's local gatherings, community projects, or neighborhood potlucks, the spirit of togetherness is palpable.
A Snapshot of Boise
Boise has experienced a noticeable transformation over the years. It's a city where growth and vibrancy shine through. Modern skyscrapers rise alongside historic landmarks, symbolizing a harmonious blend of the past and the future. This growth is more than just physical; it's economic, cultural, and social, paving the way for myriad experiences and opportunities.
Culture holds a special place in the heart of Boise. Landmarks like the Boise Art Museum and the renowned Egyptian Theatre are proof of the city's rich artistic heritage. Throughout the year, Boise's streets come alive with various festivals, emphasizing everything from music to local crafts, painting a vibrant picture of its diverse cultural landscape.
Nature isn't just an attraction here; it's a way of life. The city's backdrop of rolling hills, rivers, and expansive green spaces invites residents and visitors alike, emphasizing an active and outdoor-oriented lifestyle.
Possible Challenges for Newcomers
Every place, no matter how alluring, has its unique set of challenges. For newcomers that have just settled in with moving services Boise ID offers, those are:
Adjusting to the climate: Idaho's four-season climate, with its snowy winters and warm summers, might require some acclimatization, especially for those from milder regions.
Engaging in a potentially different pace of life: Boise offers a more relaxed pace compared to many metropolitan areas, which can be both refreshing and an adjustment.
Adapting to local customs and social norms: As with any new place, there's a learning curve in understanding and integrating into the local culture and traditions.
It's essential to note that while Boise and Idaho present their unique set of experiences and challenges, they also provide abundant opportunities for growth, exploration, and connection. Armed with this insight, you're better poised to take actionable steps to mitigate post-move exhaustion.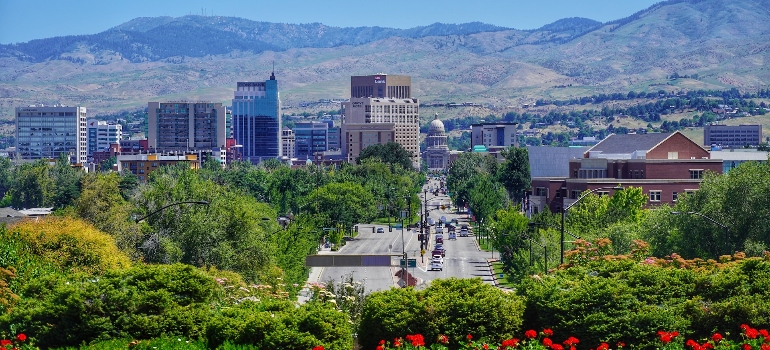 Practical Steps to Overcome Post-Move Fatigue in Idaho
As you settle into Boise and the broader Idaho region, consider these practical steps to not only overcome post-move fatigue but to thrive in your new environment.
Establish a Routine
Having a routine isn't just about structuring your day; it's about creating a semblance of normalcy amidst change. In Boise, this could mean starting your mornings with a walk by the Boise River Greenbelt, getting a cup of coffee from a local bar, or indulging in the city's Farmer's Market for fresh produce to set regular meal times.
Evening routines could be enriched by taking sunset strolls in Julia Davis Park or attending weekly events at the historic Egyptian Theatre. Weaving in habits or activities from your previous location, combined with Boise-specific experiences, can offer comfort and a renewed sense of belonging during the transition.
Connect with the Outdoors
Idaho's beauty stretches far and wide, offering more than just picturesque views; it's an active playground ready for exploration. Take a serene paddle down the Boise River or hike the trails of the Boise Foothills, absorbing the panoramic vistas from Table Rock. For fishing enthusiasts, the South Fork of the Boise River promises both scenic beauty and a rich angling experience.
Come winter, the nearby Bogus Basin becomes a haven for skiing and snowboarding, bringing together both novices and experts. But beyond the thrill and excitement of these activities, Idaho's natural wonders also provide a quiet refuge. The stillness of the Sawtooth National Forest or the calming sounds at Redfish Lake can serve as therapeutic escapes!
Engage in Local Communities
With its warm community spirit and diverse array of events, Boise offers ample opportunities for newcomers to integrate and find their niche. So, once interstate movers in Boise complete your move, consider starting your weekend mornings at the Capital City Public Market, where locals come together to celebrate the best of Idaho's produce, crafts, and cuisines. Festivals like the Boise Music Festival or the Treefort Music Fest not only offer entertainment but also a chance to mingle and feel the city's pulse. For those looking to voice their opinions or learn more about local policies, attending Boise City Council meetings can be an insightful experience.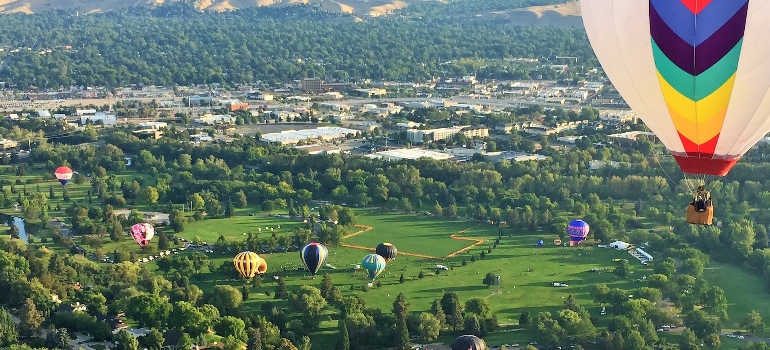 Furthermore, if you have specific hobbies or passions, there's likely a club or organization in Boise that aligns with it, be it art workshops, cycling groups, or book clubs. Volunteering presents another rich avenue to connect. With organizations like the Idaho Foodbank or Boise Bicycle Project, you can contribute to the city's well-being while establishing meaningful connections.
Take Advantage of Boise's Cultural Scene
Boise is a hub of cultural experiences waiting to be explored. For history and art aficionados, the Boise Art Museum, with its rotating exhibits, offers a glimpse into the city's artistic evolution, while the Idaho State Museum provides a deep dive into the region's rich heritage. For those inclined toward performing arts, the Morrison Center frequently hosts riveting performances, ranging from classical concerts to contemporary plays.
Furthermore, Boise State University is an educational institution that is also a cultural epicenter. The university's calendar is dotted with a variety of events, lectures, and performances that welcome both students and the public. And when it comes to winding down or catching up with friends, Boise doesn't disappoint. Grab a craft brew at White Dog Brewing Co., savor artisanal coffee at Slow by Slow, or indulge in the culinary delights at places like Fork. These cultural and culinary hubs provide a gateway into the very essence of Boise, making your transition both flavorful and fascinating.
Prioritize Self-care
Amid the hustle and bustle of relocating, self-care can often be overshadowed by the endless list of tasks. But even in the heart of Boise's dynamic environment, there are countless ways to center yourself. Here are some self-care suggestions to weave into your routine:
Nature Walks: Boise's many parks and natural areas offer a refreshing escape. Regular walks, even if short, can rejuvenate the mind. Listen to the rustling leaves and the chirping birds, and feel the sun on your skin.
Meditation: Dedicate a quiet corner in your home for meditation with the help of local furniture installation services. Even a few minutes can make a difference in grounding yourself.
Mindful Breathing: Take a few minutes each day to practice deep breathing. This simple act can reduce stress, improve focus, and anchor you in the present.
Reading: Lose yourself in a good book. Whether it's fiction or non-fiction, reading can be a great way to de-stress.
Stretching or Yoga: Stretches in the morning or before bed can ease tension in the body and improve flexibility.
Cooking: Preparing a meal, especially comfort food or a recipe from your previous home, can be therapeutic.
Art and Creativity: Whether it's drawing, painting, crafting, or even doodling, expressing yourself artistically can be immensely satisfying.
Digital Detox: Set aside some time, even if just an hour, to disconnect from digital devices and engage in a non-digital hobby.
As you settle into your home with the assistance of long-distance movers Boise offers, remember that even small self-care rituals can be instrumental in navigating the initial challenges. They both rejuvenate the body and mind and cultivate a positive mindset.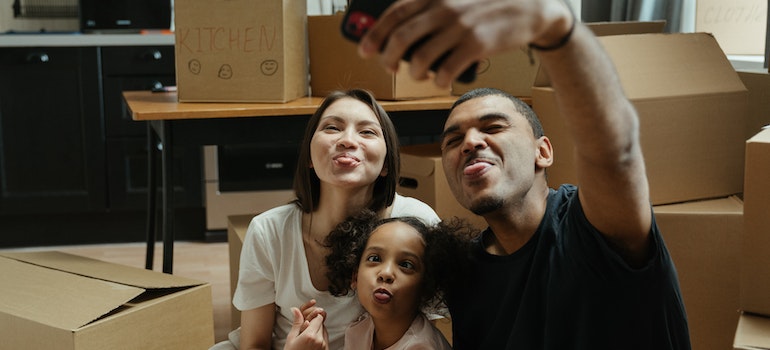 Seek Support for Post-Move Fatigue in Idaho
Adjusting to a new environment can be challenging. Remember, it's okay to seek help. Consider joining moving or relocation support groups in Boise to connect with others in similar situations. If feelings of being overwhelmed persist, professional counseling or therapy can be beneficial.
Looking Ahead with Optimism
Instead of seeing interstate relocation as merely a logistical change, consider it a journey of discovery. Boise and the broader Idaho region offer a plethora of experiences, from their natural wonders to cultural hubs. Embracing this perspective transforms challenges into opportunities and uncertainties into curiosities.
Furthermore, adjustment is a process, not a one-time event. It's essential to recognize and allow yourself the time and space to adapt to the new surroundings. This could mean you need to familiarize yourself with local customs, develop new routines, or simply take in the sights and sounds of Boise. It's okay to feel overwhelmed or out of place initially. However, with time, what feels foreign today might just become second nature tomorrow.
Lastly, keeping sight of the reasons for the move can be a guiding force. Whether it was for a promising job opportunity, proximity to loved ones, or simply a change of pace, these motivations can serve as reminders during moments of doubt. Boise and Idaho, with their unique combination of community warmth, outdoor spirit, and cultural richness, have much to offer. Focusing on the positive aspects can help you transition from merely moving to truly belonging.
Conquering the Initial Hurdles
In the heart of the Gem State, amidst its bustling streets and serene landscapes, lies the potential for new beginnings. While post-move fatigue in Idaho might momentarily cloud the horizon, it's essential to remember that every challenge and unfamiliar face in Idaho is an avenue waiting to be explored. Using the strategies provided, you're about to settle in more smoothly and launch a dynamic new chapter. So, dive into the possibilities!

Everyone from the packers to the movers were awesome! They were all very professional and showed up when they were supposed to. would definitely use them again.
Let our team put together a comprehensive moving plan for you. Complete our simple free quote form or contact us at 1-208-375-0961.