Non-storable belongings – you can't store everything
There are certain belongings that require special conditions for an individual or company to store them away. At the same time, there are certain items that no storage facility will agree to store for customers. In order to avoid any unwanted complications with the storage process, people should be aware of the property they can and cannot store away. No matter how good of a moving and storage company ID you find, you won't be able to put them in a storage unit even short-term if those are the type of items that are forbidden in storage or require specific conditions. In this article, we take a closer look at non-storable belongings and how to handle them if you can't store them away.
Which items are considered non-storable belongings?
Renting a storage unit is a logical choice for a number of situations. If you're moving, you can rent storage to keep your belongings in temporarily during packing, long-distance transport, or while settling in. When you're downsizing, it can even be a more permanent solution to a lack of space. And when you're remodeling and renovating, it's the perfect way to get your stuff out of the way and protect it from dust, debris, and paint. Luckily, there are very few restrictions on self-storage.
Most moving and storage companies are very flexible. You can choose the size of the unit you'll rent, how long you're renting it for, whether you want additional services (like professional packing, extra security, valuation coverage, or temperature control), and how the unit is organized.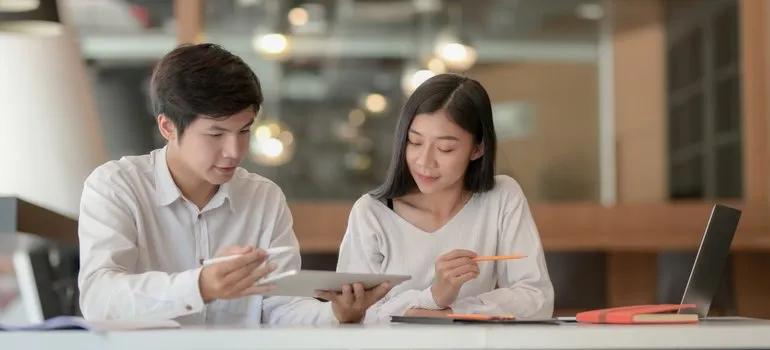 But there are some rules about the items you can put in storage. There are, after all, some things you can't put in storage.
Hazardous materials
Common sense will tell you that freight companies in Idaho won't transport anything potentially dangerous to them or their equipment and certainly won't keep such items in their storage space. This is why hazardous items are at the top of the list of non-allowable. A number of things fall under the category of "hazardous".
Anything corrosive, flammable, explosive, or even poisonous is considered too dangerous for storage. That sounds logical. And in most cases, you'll be able to look at an item and decide for yourself whether it's hazardous or not. But there are also some common household items like bleach that you might not deem dangerous while your movers do.
An incomplete list of hazardous materials you can't store includes:
explosives: weapons and ammunition, firecrackers, fireworks
aerosols: just about anything in a pressurized container (including spray deodorants and other cosmetics)
oils and gases: motor oil, lamp oil, gasoline, propane, natural gas and anything else that can easily start a fire (even charcoal)
paint and polish: this includes nail polish, polish remover, and paint thinners
poisons: insecticide, ratticide, pesticide, weed killer
strong chemicals: often found in cleaning products like bleach and ammonia but also in darkroom fluids
Perishables
Things with an expiration date don't belong in storage. In fact, most of them are not even suitable for door-to-door international shipping because they require special conditions to last as long as their expiration dates say they will. For this reason, you cannot store perishables such as:
food: fresh or frozen, refrigerated or canned, food should not go in storage, even if its expiration date is still a long time away.
plants: not only are they living beings but they also require specific conditions that include frequent sunlight and water – neither of which they will easily get in the storage unit.
animals: it should go without saying but domestic animals require constant care and do not belong in storage.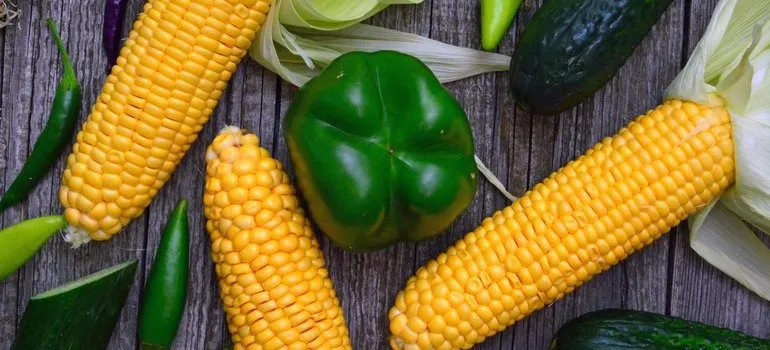 You might be able to store some of these items in a specialty or short-term storage. Long-lasting food like cans and non-perishables can stay in storage for a while. With the right temperature and humidity control and frequent visits, plants can survive in storage for a short while as well. But before you plan for either of those things, talk to your movers. Find out if they allow these things in storage at all.
Valuables
Most of the time, movers don't explicitly forbid valuables in storage. However, there might be an upper limit to how valuable something you're putting in storage can be. Valuation may also have a cap on what it covers. But even with the best storage units in Idaho, you don't actually want to risk storing your valuables. Something could go wrong and you could end up losing something irreplaceable. So don't store the following:
jewelry and other things of monetary value
cash, checks, bonds, and other forms of currency
family heirlooms, photo albums and other things of sentimental value
important documents and records
It's best to have these things on hand and not risk losing them in storage.
Why are such belongings not welcome in storage?
You may be wondering why you can't store these items. The main reason is safety concerns. You probably keep some of them in your house for long periods of time without really checking on them often and haven't had any serious incidents. But once you put things in storage, you involve other people – the movers who own the storage unit and care for it and the people who are renting the units near you. If your unit catches fire because of something you put in it, someone else might suffer too. So to protect you, your belongings, their property, and themselves, movers won't allow you to store things that are potentially dangerous.
Best way to handle your non-storable belongings
If you have non-storable belongings that you absolutely have to get out of the house, you'll need to figure out something else to do with them. What that something is will depend on what kind of possessions you have. When it comes to hazardous materials, it's best to use them up, give them to someone you know who needs them or get rid of them safely. If you have food you need to get rid of, eating it, or giving it away to someone who will are your best options. Finally, you can store valuables in your home in a safe or find special storage (usually through a bank) specifically for valuable items.

Everyone from the packers to the movers were awesome! They were all very professional and showed up when they were supposed to. would definitely use them again.
Let our team put together a comprehensive moving plan for you. Complete our simple free quote form or contact us at 1-208-375-0961.