Moving while injured – how to make it work
Sometimes, life just sweeps the rug from under you. You're carefully preparing for something, and then something else unexpected happens and hinders you. All of a sudden, you're overwhelmed and confused, with your tasks still awaiting completion. This is essentially what moving while injured feels like. But, the show must go on! Moving in itself can be quite difficult, even if you have some of the best Idaho moving companies by your side. And it becomes even more complicated if an injury is slowing you down. But, as difficult as it may seem, we're happy to let you know that it isn't impossible. Needless to say, you will have to be careful and may have to rely on assistance. But, with enough planning, your move can be flawless. So, let's see how you can successfully navigate through a relocation while recovering from an injury.
Begin the process by assessing your injury
Before you worry about relocating with an injury, you first need to sort out your injury. Naturally, injuries can vary greatly, from minor to severe. So, before hiring any freight companies Idaho, you need to figure out how serious your injuries are. After you do this, you'll know just how much they can limit your capability to plan and execute a relocation. If you have a sprained ankle or any other type of mild injury, you don't have to worry a lot. A few bandages or a leg brace and you'll be good to go. You will, of course, need to be very careful with your actions, so as not to make your injury worse. But, if you're bedridden and have to fully rely on someone to take care of you, then relocating is simply not an option.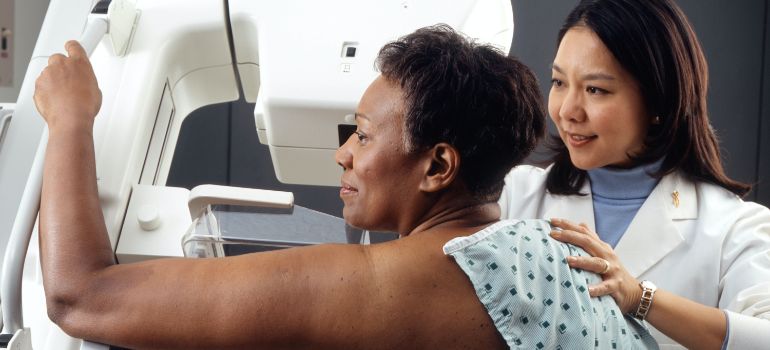 The best way to know how serious your injuries are, and whether or not you're in the condition to relocate, is to visit a doctor. It probably isn't pleasant, but it is necessary, and we advise doing it as soon as possible. If you want to have the slightest chance of successfully moving with an injury, you need to know what you're working with. So, don't postpone it, and visit your local clinic or doctor, so they can examine you. Discuss your situation with them and see whether or not you're in a condition to relocate, and how much work you can handle safely. For example, certain injuries can be painful, but not damaging. In these cases, your doctor can prescribe you painkillers, so you can be functional when the moving day arrives.
Moving while injured is easier with helpful tools and gadgets
Even if you're injured, you need to remember that we live in the 21st century. Now, people have been suffering the exact same injuries as you do for a very long time. However, advances in medicine gave us new tools and gadgets to make our lives easier, especially with injuries. So, it is important to use this fact. Items such as athletic leg braces, modern crutches, ergonomic footwear, and handwear, now allow us to perform daily tasks with ease and with no hindrances. So, it is important to use this to your advantage. With the help of medical aids, strenuous tasks like carrying boxes or loading your business storage will be a piece of cake! We live in the future, and the technologies just keep evolving. Thanks to this fact, moving while injured has never been simpler!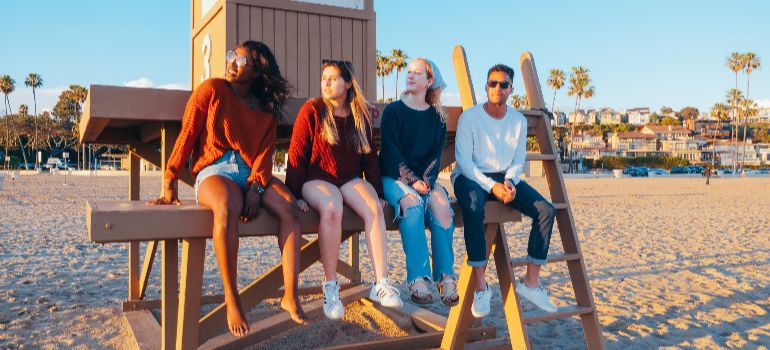 Don't be afraid to ask for help
For a move to be smooth and successful, it needs to be a team project. Although you could probably do it on your own, we strongly advise doing so, even when you're in good health. So, if you do happen to suffer an injury, you'll need a few helping hands to assist you and keep you on the path to success. To achieve this, you'll need someone who you can really trust. Your choice narrows down to your close friends or professional residential movers. With reliable helpers that you can trust, your move will be nothing but smooth sailing.
Moving while injured is easy with friends
If you choose to rely on the help of friends for your relocation, you need to look for three things. Capability, reliability, and dedication. These attributes are important during any move, but they are practically priceless when moving while injured. Even if your friends don't have a lot of experience with relocating, an easy DIY move is possible with enough determination and coordination. If you fail to organize properly, you might face arguments, but also a failed relocation. Your items might face damage, and your overall move might be delayed. This is the last thing you want to happen while you're hindered by your injury. So, invite the people you can always depend on, and carefully plan every step of your move. With a bit of teamwork, you'll reach your new home before you know it!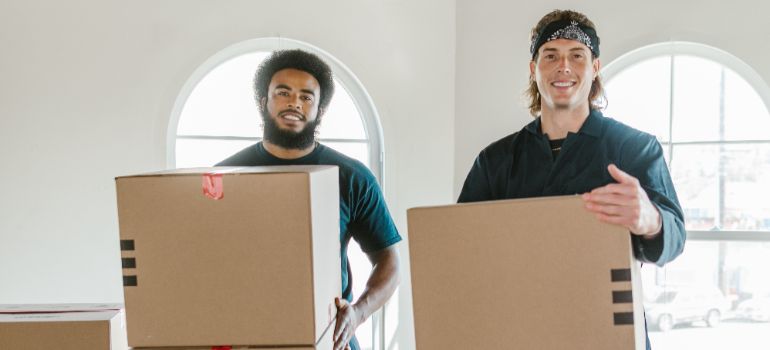 Professional movers guarantee safety and speed
The faster and more secure route is of course to opt for professional help. A team of experienced movers will do everything for you, from planning and packing to moving and unloading. This means that you won't have to do much, and you'll still be sure that your items are in safe hands. Granted, this approach may cost more than a DIY move, so keep that in mind when planning your budget. However, given that you're moving while injured, this is the best way to make sure everything is flawless. So, check a few reviews, and pick the company that matches your needs the best. This search may take a bit of time, but it will be well worth it because all your precious items will be relocated in a safe and speedy manner. All you have to do is sit back, relax, and focus on healing from your injury.

Everyone from the packers to the movers were awesome! They were all very professional and showed up when they were supposed to. would definitely use them again.
Let our team put together a comprehensive moving plan for you. Complete our simple free quote form or contact us at 1-208-375-0961.