Moving off to college – how to handle it?
Going away to college involves going through an emotional rollercoaster. No matter how exciting this part of life is, it is also nerve-wracking, stressful, and sometimes even scary. For most kids, this will be their first relocation. And as we all know, relocations can sometimes be really overwhelming. But, don't let this scare you. Because moving off to college is such an important event, we wanted to help out by writing a comprehensive relocation guide for all freshmen out there.
If you too are one of them, make sure to keep reading and you will get tons of useful information about your upcoming move. This guide is here to help you start the new chapter the right way, with no problems along the way. 
Moving off to college – An event that brings many changes
So, the time for leaving home and heading off to college has finally arrived? Congrats, this is amazing news. Going off to college is one of those events you will remember for the rest of your life. Many things will change and many new opportunities will be introduced to you. You will relocate with one of Idaho moving companies and leave home for the first time this long.  More importantly, you will need to figure out many things on your own. But that's the beauty of college life. Right now, college seems terrifying, but you will see there's nothing to be scared of.
Let's take a look at some of the changes that you will face after you move off to college. And remember, you are not alone in this – every freshman has to go through all of this.
Adjusting to college life
College lifestyle is quite different from the one you are used to. For some, this kind of change can be very overwhelming but that's why you should learn how to overcome post-moving depression before the big move. And, trust us, you will adjust to everything in about a month or two. So, there is nothing to worry about. Maybe you will even enjoy everything and the following changes won't upset you. Everything is possible.
Here are a couple of things that are likely going to change after moving off to college:
Eating habits – Students show the tendency to skip meals and don't eat enough fruits and vegetables. That's why some deal with weight gain. Make sure to keep your eating habits in check and stay healthy.
Friends – If you are moving to a different city, you won't be able to spend as much time as you'd want with your friends. However, you will meet tons of new people at college and you will make new friends. Make new friendships and don't forget to keep in touch with your old friends.
Budget – As a student, you will need to learn how to spend money wisely and also save it. This can be a problem at first because, for the first time, you are going to be in charge of paying bills and planning your monthly budget.  You can also check out student part-time jobs if you find yourself in need of some extra cash.
Getting used to living in a dorm room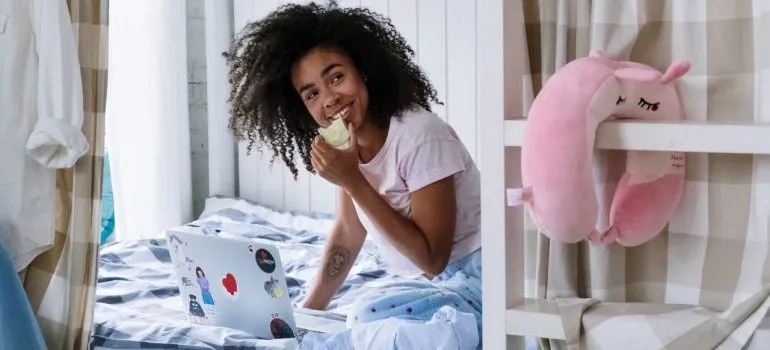 If you are used to having a big room, just for yourself, you will need some time to get used to living in a dorm. Dorm rooms are small and you shouldn't be moving large items into them. Even though you will be sharing the dorm room with a roommate, you should do your best and design the space to reflect your personality. Do this and your dorm room will instantly feel like home. You can always go visit your family whenever you feel homesick.
Dealing with bigger responsibilities
Most people think of parties when they hear the word college. Although parties are an inevitable part of college life, there is more to it. While you are in college, you will grow and learn how to deal with different responsibilities. Since your parents won't be around all the time, you will need to deal with some problems and challenging situations on your own. This is all a part of growing up and becoming a responsible adult.
Things you will need to do before moving off to college
Relocations can be tough but you can make them easier. The more you plan them, the simpler they are going to be. Easy, right? Here are some of the things you will need to do before moving off to college.
Figure out what you are going to do with your stuff. Unless you are going to rent an apartment, there is no way you'll be able to move all of your stuff. Make sure to declutter your bedroom and decide what you are going to do with your belongings. Items you currently don't need can be stored in storage units Boise, those you don't use anymore can be donated, and those you are going to need while in college should be moved.
Hire moving professionals for an easier move. If you don't want to deal with moving preparations, put movers Eagle ID in charge and they will organize the entire relocation for you.
Get informed about your new surroundings before moving off to college. If you are moving to a different area, get informed about it. Gather as much information as you can about living, studying, and working there. This will shorten the adjusting period and you will settle in much easier.
What after moving off to college?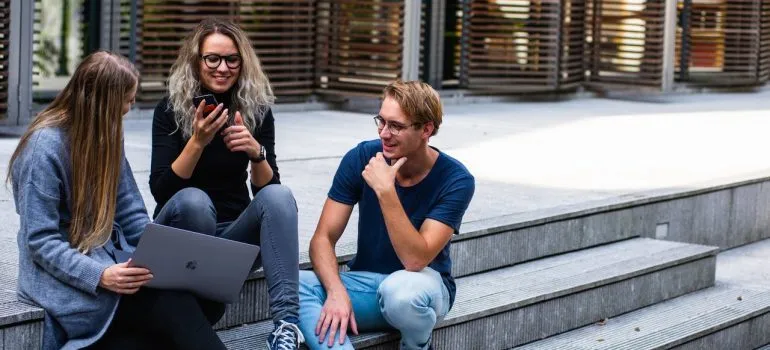 We all are different and we have different needs and wishes. You are the one who needs to find a coping mechanism that works the best for you. Moving off to college is a great event – it can be stressful and terrifying, but it is also exciting, interesting, and fun. We are sure you are going to enjoy the years that are ahead of you. For more useful tips and insights on how to plan your relocation, be sure to contact Peasley Moving & Storage or keep reading our blog!

Everyone from the packers to the movers were awesome! They were all very professional and showed up when they were supposed to. would definitely use them again.
Let our team put together a comprehensive moving plan for you. Complete our simple free quote form or contact us at 1-208-375-0961.