Tips for handling large items when moving
As a rule, moving involves a lot of heavy lifting. Still, some items demand more effort just to get them onto the moving truck. Furniture and appliances immediately pop to mind. However, they aren't the only ones. Art pieces, pianos, pool tables – all of them fall into this category. Items that are heavy, bulky, or both can pose a real challenge, especially if you're intent on handling them DIY-style. Fortunately, though, handling large items when moving isn't as difficult as people make it out to be. And, that's why we're here today. Here are a few tips from some of the best movers Boise area to help you overcome and endure this process. So, let's jump right in.
A little help goes a long way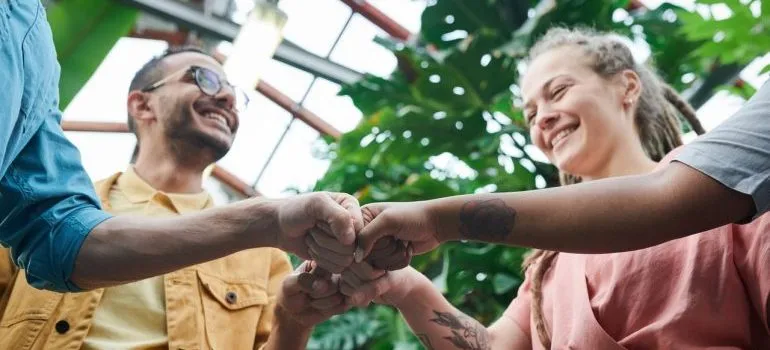 Large items are nearly impossible to handle on your own. And, even if you can – why risk it? To this end, using professional and reliable freight shipping Boise solutions is your best choice. Professional movers have the skills, experience, and equipment to make the whole process a breeze. However, if this isn't an option for you, consider turning to family and friends for help. Having someone to help you will not only make the whole process faster but safer and more fun, too.
Measure twice and cut once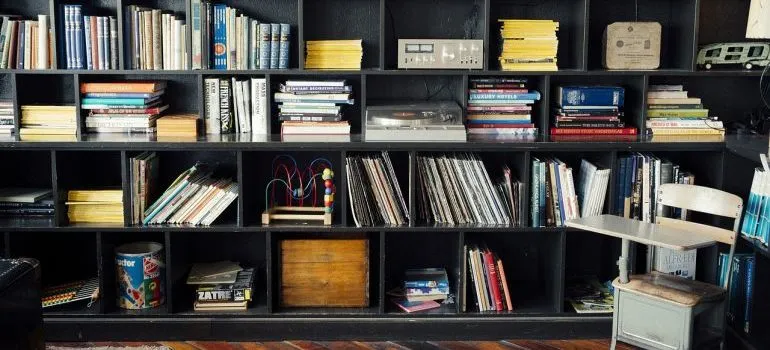 One of the biggest issues people encounter while handling large items when moving is their lower-than-low maneuverability. Interestingly enough, most people also forget about this minuscule detail up until they actually start maneuvering. And then, a whole world of problems ensues.
So, the first order of business: make sure you're not one of these people. The best way to do this is with a simple tape measure.
Grab the dimensions of each item;
Measure the height and width of doors, windows, and staircases. Or, any other space your furniture needs to fit through.
Compare the two to see if you can "muscle" the furniture through, or if you'll have to devise another solution.
Granted, this process is a bit tedious. Nevertheless, it will prevent getting stuck and save you a lot of frustration.
Also, it is a good idea to keep track of items you've measured. Especially if you're moving a lot of them. You know – just so you don't have to do it again on moving day. Colorful sticky notes can be your best friend for this. Instead of writing down dimensions, or memorizing them, slap a note on an item and you're good to go.
Handling large items when moving will be easier if you make them lighter
By default, large items are heavy, too. Of course, this isn't a rule but it's true in most cases. So, your next step is to get rid of that excess weight. In general, you can do this in two ways:
Empty the item, or;
Disassemble it.
Preferably, you want to do both. It will make the items much easier to handle. At the same time, it will drastically reduce the risk of damage to your health, property, and the item itself.
Empty the item
If the item you're moving is a container of sorts (i.e. piece of furniture with drawers or shelves), you should remove everything from it. Pack the belongings in separate boxes and label them appropriately to make unpacking easier. Next, remove every part of the item that isn't nailed or glued to it. Pack these parts separately and label them, too, for easier reassembly.
Disassemble the item
Moving individual pieces of an item is much easier than hauling the whole thing. Furthermore, it will save you a lot of space, whether you're using an overseas shipping container or a simple van. This does require some work and a bit of knowledge. Still, in most cases, disassembling household items is simpler than it seems. So, get your tools and start dismantling.
Can't dismantle or empty the item? No problem!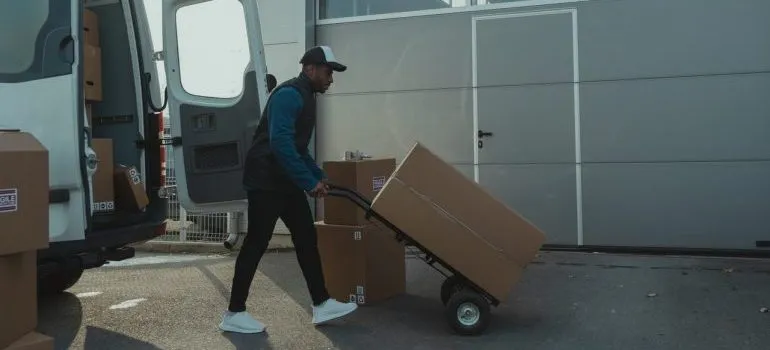 If you can't remove flimsy parts of the item (i.e. armoire doors, or desk drawers), you should secure them in place. However, don't use packing tape for this. It can damage the item, or leave a sticky residue that takes ages to clean. Instead, use artist or painter's tape. It's strong enough to hold the pieces in place while being easy to remove without damaging the item.
Don't lift with your back
Instead, use pro tools to make your life easier. There are several useful equipment and accessories, that will make handling large items when moving smooth and safe. Some of them are:
Moving straps (a.k.a "lifting straps") – these redistribute the weight, and make large and heavy objects easier to handle;
Utility or Furniture Dolly – Why carry heavy items all the way, when you can easily push them with either of these;
Furniture sliders – makes pushing/pulling large items easier and protects the floors at the same time.
Each one of these tools makes handling large items when moving easier. And, the best thing about them is – you don't have to buy them! You can rent them for a few bucks from your local hardware store. Some moving companies will even lend them to you for free when you choose their moving or self storage Boise services. So, you're saving money and your back. A win-win situation, no matter how you look at it!
If ever in doubt – go for the pro's
Handling large furniture when moving isn't something you should take lightly. Doing so can lead to damages to your property or item – in the best case. The worst: it can lead to severe injuries. Therefore, if you're not sure how to handle an item – don't risk it. Instead, contact your movers and leave the whole process in their capable hands.

Everyone from the packers to the movers were awesome! They were all very professional and showed up when they were supposed to. would definitely use them again.
Let our team put together a comprehensive moving plan for you. Complete our simple free quote form or contact us at 1-208-375-0961.